Brendon Netto


COMMENT | Champions League

Follow on
There are several drastic differences that separate Jurgen Klopp and Arsene Wenger but at the same time, there's a gnawing sense of resemblance between the two that you just can't shake and that translates to the comparisons drawn between Borussia Dortmund and Arsenal as well. Both sides are similar in so many ways yet poles apart in others.
The two teams are arguably the most exciting in Europe at the moment and will face each other for the second time this season on Wednesday as Dortmund welcome Arsenal to the Westfalenstadion following a 2-1 win in London for the Germans a fortnight ago.
The fixture in the English capital was an entertaining spectacle as many anticipated and though the Bundesliga outfit deserved the win, Arsenal had come back strongly in the second half to push the Black and Yellows all the way.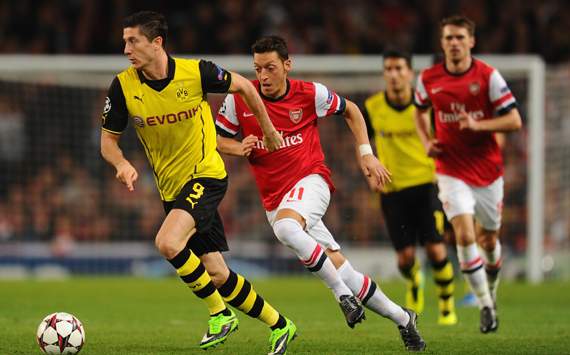 The two sides strive to produce an attractive brand of football and have become renowned for their fluid and expressive styles of play. It's one of the things that Wenger and Klopp would never compromise because that has become the identity of their respective clubs and they appreciate the value of that.
Both men also acknowledge the vital role young players have in a club. They have a keen eye for talent and the know-how to nurture youngsters coming through the ranks. Most importantly, they aren't afraid to put their faith in fresh blood and perhaps even enjoy the presence of youthful exuberance in the senior squad.
Furthermore, both managers have been lauded for the way they have conducted the squad on strict budgets. The financial structures at Dortmund as well as Arsenal are impressive and that's in no small part down to the men calling the shots on the pitch.
Dortmund have made a remarkable comeback from the brink of bankruptcy as recently as 2005 while Arsenal have done exceptionally well to manage debt while they built the Emirates Stadium.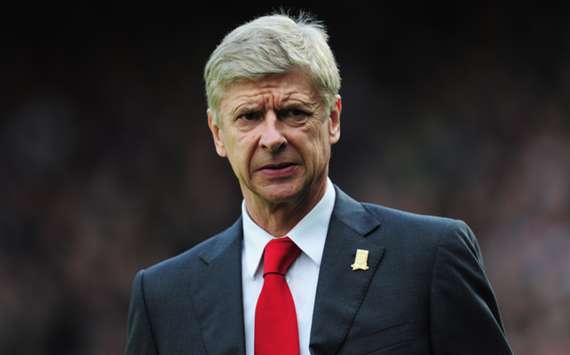 Wenger has completed 17 years at Arsenal and his longevity has enabled him to plan so far ahead and take upon the task of introducing a new stadium during his tenure. He recognized that the club was growing and that Highbury was simply not big enough for their ambition – some may even call him a visionary.
Klopp meanwhile, has only completed 5 years with Dortmund but having recently signed an extension until 2018, he's well on track to complete a decade and emulate the durability his French counterpart has shown.
What likens Wenger and Klopp to each other most though is their single-mindedness, conviction and belief in their philosophies and principles. Their unwavering dedication to the same has earned them many plaudits as well as the respect of their players.
However, what separates them in equal measure is their approach to achieving their goals. Wenger is calculated, focused on the long-term and sees the bigger picture while Klopp is usually overcome with his fierce aggressiveness and sometimes that shows in their teams' displays as well.
This is not to say that Wenger is passionless. No, that would be a grave misinterpretation of the man and his demeanour as we've all seen him vent his frustration on innocent plastic water bottles on the touchline over the years. However, he does know how to compose himself and put things into perspective.
On the pitch, that wild aggressiveness of Klopp is as evident in Dortmund's frantically-paced high-octane performances as Wenger's idealistic artistry is in Arsenal's beautiful passing game. The former's approach however came up trumps when their teams played each other last month.
In that second half, Arsenal dominated possession in their trademark manner for long spells and played some very neat passes that led to a few opportunities. However, they were hit hard and mercilessly by a trademark Dortmund breakaway. Kevin Grosskreutz darted forward from his full-back position and received the ball from Jonas Hoffman. He drove on and whipped in a cross for Robert Lewandowski to score the winner.
Even the first goal typified what Dortmund are all about as Marco Reus won back possession on the edge of Arsenal's penalty area and Lewandowski played the loose ball into the path of Henrikh Mkhitaryan who finished off the move. Their aggressive style of pressing the ball high up the pitch is a prominent feature in their game and something that Arsenal don't have in their locker.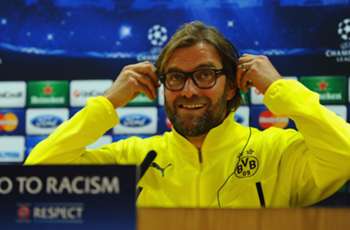 As Klopp so eloquently put recently, "He [Wenger] likes having the ball, playing football, passes … it's like an orchestra. But it's a silent song, yeah? I like heavy metal."
It's that go-getter's attitude that's seen the German land four major trophies with Dortmund in the last three seasons, fighting the mighty Bayern Munich tooth and nail for honours in German football as well as on the continental stage.
That's perhaps what has seen Klopp's stock soar in recent times with several European powerhouses vying for his signature that isn't forthcoming while Wenger's status has plummeted in comparison in light of an ongoing 8-year trophy drought.
Nevertheless, Arsenal's form this season has renewed faith in Wenger at the helm and hope has been restored for the Londoners. They may not be at Dortmund's level just yet but they'll look to replicate their performance form the last meeting with the Germans and possibly improve on the result. Regardless of the outcome on Wednesday night, we'll once again be able to marvel at the two teams' and their managers' uncanny resemblance in disparity.
How do you stay up with football when on the move? With http://m.goal.com –your best source for mobile coverage of the beautiful game.