Not many would want to venture into Indian football with a commercial sense given that the present lot are struggling to recover their investments. Be it the I-League clubs, the All India Football Federation (AIFF) or even their marketing and commercial partners in IMG-Reliance who plan to kick start an IPL-style league hoping to generate interest and recoup the money they put in.
There are no takers for the country's best league, at least that's the reality on the face of it. At this crucial juncture, the AIFF floats in a proposal for corporates to enter the world of I-League through a special window which would require substantial investment.
Enter Jindal Steel Works (JSW) and the Dodsal Group in the form of Mumbai Tigers. While the general belief was more that the groups had invested as a favour towards the AIFF president Praful Patel, JSW have categorically mentioned from the onset that they view it as a commercial venture as opposed to that of a corporate social responsibility.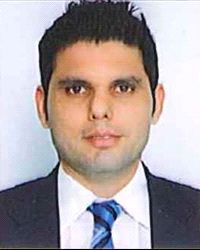 Mustafa Ghouse
While it is indeed baffling as to why anyone would enter the scene when other corporations such as Mahindra have discontinued their club after 47 years.
Mustafa Ghouse, CEO of JSW's sports arm, explains as to why the $15 billion conglomerate decided on investing against the odds.
"There are two aspects. One was that there's always been an interest in football, we do believe that it's a sport that is growing rapidly in India and it is getting very popular with the younger generation. Taking that into account we were interested in getting into the I-League. We have studied everything about the other teams, about how they are bleeding money year on year without any so-called light at the end of the tunnel. If we look at all those aspects and look at the past, no one would enter Indian football.
"The objective was to look forward and see how we can do it differently and create something which can be eventually copied by the other clubs taking Indian football to the next level. Keeping those factors in mind we felt that we should enter and put our thought process into it and see how we can do our bit," he explained.
While JSW have maintained that their dive into Indian football is a business venture, they want to re-invest the profits back into the game. When asked whether they have set a timeline by when they could possibly retrieve their outlay, Ghouse was optimistic.
"While it's not a Corporate Social Responsibility (CSR) initiative, it is a commercial venture and we have said that from the start. The first objective is to recover everything that we will invest, but post that it would be to re-invest whatever we make back into football and sport. That is the CSR angle we are working on. Once we recover everything and we are starting to make money out of all these ventures, that money will go back into football first and then other sports."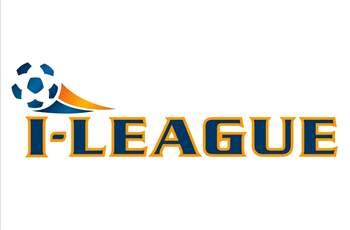 What will JSW bring to the I-League?
There have been suggestions of JSW bringing in a sense of professionalism into the I-League, both on and off the field. The first step in that direction was the tie up with 'The Heal Institute 'of Shyamal Vallabhjee, a renowned biomechanist who has worked with athletes from various sports in India and abroad.
"Yes, I think we are trying to bring a professional look to the whole thing, whether it is on field or off it. We are pretty clear in our thought process on how we want to go about it. We do it with other sports and we see no reason why we can't do the same with football. More importance will be given to all the other ancillary supports that are required for the team and the players, like the physios, the rehab, the pre-hab, which are not existent here," said the former India tennis player.
As per the Request For Proposal (RFP) of the AIFF, JSW have to come up or adopt an existing academy and Ghouse mentions that plans are in place for the same.
"We are planning to have our own academy. We will be based out of the Bangalore Football Stadium for the time being. We are still ironing out those points with the AIFF to be honest, but it's on the cards that we are going to set up an academy in Bangalore.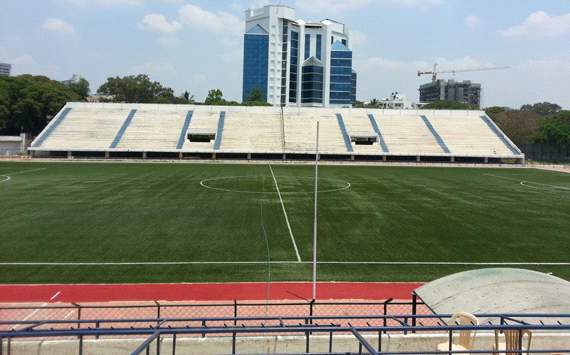 Can JSW capture Bangalore's imagination?
"The academy has to comply with the mandatory requirements in the Request For Proposal (RFP). We are going to tweak it as much as we can with regard to the age criteria. It's a process and it will take some time. The first step is to get the team up and running and we will figure out everything else later."
While they have maintained their stance on doing things 'differently', Ghouse states that they are speaking to experts in order to devise their own strategy.
"It's across the board to be honest starting from the grassroot programme to the youth development to how we look after our athletes. We are planning to do it the way we feel, getting enough exposure and interest from India and abroad, to pick everyone's brains and do as much as can be done in India for the time being and build on it."