The Blues conquered the Champions League with some defensive tactics but the ex-Liverpool man does not want to see that approach replicated by the Three Lions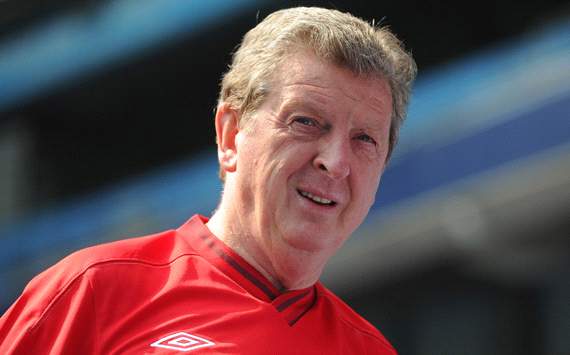 EXCLUSIVE
By James Goldman
Former England midfielder Steve McManaman believes it would be an error for new Three Lions boss Roy Hodgson to base his Euro 2012 masterplan on Chelsea's recipe for Champion League success.
The Blues conquered Europe a week ago following a dramatic penalty shootout victory over Bayern Munich, but their negative, defensive tactics drew widespread condemnation.
Hodgson has packed his England squad with workmanlike midfielders such as Scott Parker, James Milner and Gareth Barry and McManaman hopes that is not a prelude to a summer of dour, unimaginative performances from the Three Lions.
He said: "Chelsea did what they had to do to win the Champions League and fair play to them.
"Particularly in the semi-final it would have been impossible for them to play Barcelona at their own game, but I really hope England don't go the same way.
"It's a tough group England have been drawn in but there's nothing to be overly scared of. I don't want to see us pack the midfield and get men behind the ball – it's just inviting trouble.
Euro 2012 Lescott hails England unity

"We've got more than enough creative players in that squad to be able to take the game to our opponents. And with the pace of the likes of Theo Walcott and Alex Oxlade-Chamberlain England have got the potential to excite of a lot people in this tournament.
"Obviously, if we get through the group stage and face a team like Spain then you're going to have to be more disciplined and more conservative but certainly in the early stages it would be disappointing if England set out their stall like Chelsea did against Bayern."
England step up their preparations ahead of this summer's main event with a friendly against Norway on Saturday.
Experts and fans do not anticipate the Three Lions will pose a significant threat to tournament favourites Germany and Spain, but McManaman, who represented his country at Euro 96 and Euro 2000, believes the dip in expectation levels will come as a welcome relief to the players.
"This is the first time we've gone into a tournament for a long time without all the usual hype and I'm sure the players will be more relaxed about things," he added.
"I'm sure they'll still be confident and rightly so because we qualified as comfortably as anybody else.
"I think the fact we will be playing France first up is a real bonus. It's such a massive game for all sorts of reasons and should England play to their potential and get a decent result, the momentum will build.
"A win would really take the pressure off the manager too and set us up for the rest of the tournament."
Steve McManaman is an ambassador for ESPN Classic, which will broadcast more than 30 hours of footage from past European Championships between Monday 28th May and Thursday 7th June – the day before the start of UEFA Euro 2012. The programming at 8:00pm every weeknight will include hour-long highlights of every final since 1972, as well as other classic games, such as England v Holland from Euro 96. www.espnclassic.com