EXCLUSIVE
By Rob Stewart
Former Queens Park Rangers defender Paul Parker has pointed the finger of blame for his old club's precarious position at the 'selfish' players that he feels are not cut out for a relegation battle.
Parker put the club's travails down to the likes of Djibril Cisse, Joey Barton and Shaun Wright-Phillips as the team crowned Championship winners last season head to pacesetters Manchester City on Sunday in grave danger of losing their Premier League status.
The Hoops will be relegated if they lose their last game of the season against City and Bolton Wanderers win at Stoke City, and if that happens, Parker believes that the new signings will be responsible rather than manager Mark Hughes.
"At Rangers some of the purchases that he has made have not really worked out at all," Parker told Goal.com.
"The likes of Cisse, [Taye] Taiwo and [Samba] Diakite as well as Barton and Wright-Phillips have not really worked out for them.
"That's five players of Premier League quality that are just not good enough when it comes to a battle. You need a certain type of player in a battle. Those five might be a little bit selfish and maybe think they shouldn't be in that position."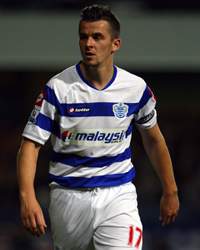 The ex-England right-back, who made 125 appearances for Rangers before joining Manchester United in 1991, thinks that his old club – who changed managers midway through the season when Neil Warnock was sacked and Hughes brought in – should have done better this season.
"They have let themselves down this season to be honest because they should be in a lot better position than they are at the moment," the 48-year-old added.
"They came up as champions and they were worthy champions but they have been outclassed by Norwich and Swansea virtually since the season kicked off. Norwich and Swansea played without pressure and they have ended up staying up comfortably.
"QPR have been huffing and puffing and have ended up panting. I was always sceptical about some of the players that Neil Warnock brought in and his record always suggests that when he comes up he goes straight back down so that worried me initially, and somewhere along the line I was proved right by QPR's position when he was asked to relinquish control."
He continued: "It has been difficult for Sparky [Hughes] because he is not used to being at that end of the table and he is not used to that kind of pressure.
"It was different for him when he was a player because he was always trying to win things and as a manager at Man City he thought he really had the opportunity to compete to try and win the Premier League but he did not get that opportunity because they never gave it to him.
"He took Blackburn away from the bottom end of the league after he took over from Graeme Souness early on in the season and he really got them going."