EXCLUSIVE |

Thanks to the fashion-incensed world we live in today wherein a husband has to compete with a John Abraham to have the best butt or the lady doesn't have to be anything less than a Bar Refaeli (I have the right to name my favourite, don't I?), you get to see them heading to a gym or one of those Pilates, Kick-boxing, Power Yoga or whatever centres and line up some rather eccentric requests.
"I want a smaller bum," was what I overheard from a latest entrant's conversation with the gym instructor. And if that is not it, it's not difficult to find a dude (read: a 45 year old uncle) who daily pumps up his biceps to be 'in shape;' doesn't that remind one of Lester Burnham from the 'American Beauty.'
It's a classic case of a part becoming more important the whole. And that precisely has been the case in Indian football for now. A fledgling league, the Premier League Soccer (PLS) – which is yet to kick-off and we don't even know whether it will this season, has created more clamour than the national league, namely the I-League, which has been existing, up and running with the country's top talent featuring in it.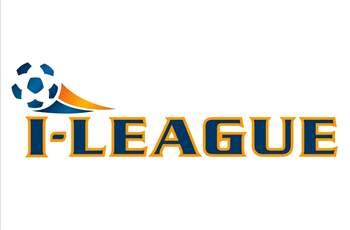 I-League, Do We Have A Competitor For You?
Such has been the hubbub around the PLS, which has been organised by the Indian Football Association (IFA) – which is different from the All India Football Federation (AIFF) – that the I-League clubs believe it could undermine the value of the top division of which they are a part of.
Understandably so given the treatment it has been given by the international media and in each of those articles, it's towards the fag end you have a mention (which you would notice only on a second read) of the AIFF having signed a 15 year old deal with IMG-Reliance to overhaul Indian football and make it more marketable.
Where does this leave IMG-Reliance, whom the clubs and the fans, expected to do a lot more in the last 15 months with the I-League? Would a successful PLS hurt them further or even if it flops, is it yet another dud for Indian football with all the 'it has the potential' talk?
Jefferson Slack, IMG's senior vice-president, global business development, football, highlights the tortoise philosophy of 'slow and steady wins the race.'
| | | |
| --- | --- | --- |
| | The world is kind of hoping or wishing or wanting India to do something in football and develop football. | |
"The first thing is that it's been extraordinary the amount of coverage it's (PLS) got internationally, which to me, is great because it shows that the world is kind of hoping or wishing or wanting India to do something in football and develop football. That's actually great because that's the premise upon which we created a 15 year relationship (with the AIFF), which is that there is enormous potential in football in India. So that's demonstrated. It looks like there is shown that people are willing to put money up for franchisees and things like that, so that's another positive sign in the sense that it's a marketplace test," said Slack.
"I think some of the challenges to it are we really believe in long term, we have to invest in development of players in India. One of the challenges today is there aren't a lot of heroes that are Indian players. The national side hasn't been performing well. But that's not because people don't care about football or play football. We think that what you have got to do is create something that's sustainable, that is not only gonna have a better pinnacle but it's gonna have all the way down so that you develop in it," he explained.
However he was quick to raise a question whether the PLS would help develop players, something which the organizers claim is one of their priorities.
| | | |
| --- | --- | --- |
| | I think anything that popularizes the sport in this country is helpful for us and AIFF. So that's good. | |
"The probably question a bit whether a short league like that it doesn't involve the best players in the country, you know, is really going to long term develop players. So there are something's along that line. I think anything that popularizes the sport in this country is helpful for us and AIFF. So that's good."
Speaking of popularizing and sending out the right message in the market within and without, Robbie Fowler, one of the players who will be part of the PLS, had tweeted of looking for better avenues to play and also seemingly took a dig at the authorities with a hashtag of #professionalnotamateur through Twitter.
Understandably so, he has since done a U-turn and claimed otherwise but that doesn't in any ways bring the weight of his earlier statement down.
"I am not familiar with the specifics of how that was handled or how they got Robbie and even really the people organizing it. So we have IMG-Reliance, we are committed to this (Indian football) in the long run. We want to do very serious sustainable things. To answer your question, I don't see that deviating from what we are gonna do, one way or the other. And if it was handled that way that Robbie Fowler didn't think it was professional then that's his opinion," Slack answered diplomatically.


"Breaking news.. India not cancelled, just postponed, still on the cards.. We'll see" - Robbie Fowler via

on 23 Feb
Coming back to our body building talk, anyone with a basic information, and not even knowledge, would be aware that just by doing 200 crunches, you wouldn't get six-pack abs. To go shirtless and flash the logo of your underwear like Mike 'The Situation' does, you need to follow a complete workout chart for and also have a strict diet which highlights the need for regulation. A wholesome body building lifestyle extends far beyond the weight room and has to be harmoniously ingrained into the normal life to achieve best results.
Just nurturing an individual part wouldn't lead to success which holds true for the future of the game in this country. While youth development is vital, to have various individual state leagues competing for time, space, money and resources at the state level wouldn't really help the national cause. Praful Patel, the AIFF president, asked for every state to come up with a concept like the PLS, however 'football people,' or those who have an understanding of the game, would highlight as to how this isn't a substitution for a sustainable model which shall guide India to future success.
"AIFF is the national governing body and are in-charge of football in this country. And if they think that state leagues are helpful to develop that, that's fine. For us, you have got a club system now. We met the clubs the other day and had a fantastic dialogue that has some challenges and has some positives too. We have enormous support in some parts of this country and some matches that get incredible support. You have got hotbeds of football. We have got to build on that. It's a national game."
| | | |
| --- | --- | --- |
| | I am not aware of many situations where you have a lot of localized successful leagues where people want to see their best players | |
Bob Houghton, the former national coach of India, had spoken on various occasions as to how the state leagues are more important for certain sections than the I-League. Slack admitted that he hasn't come across situations where there are various local leagues in a country running successfully and highlighted that 'there ain't no easy way' to the top.
"Personally in my experience in football, I am not aware of many situations where you have a lot of localized successful leagues where people want to see their best players, they want to do it in a good environment or watch it on a great production on television," said Slack.
"So if the AIFF thinks that (PLS) helps develop football or people in Bengal want that, I think that's absolutely fine. That's really not having a big impact on the way we are looking at this. We certainly don't see that as a substitution for a competitive, entertaining national league, which goes down to academies and developing players and that's the way football works so. I am not too worried about it."
How do you stay up to date with football when on the move? With http://m.goal.com – your best source for mobile coverage of the beautiful game.