ESTADIO CASTELAO, FORTALEZA


Opened: 1973
Official capacity: 64,165

Highest attendance: 118,496
Brazil v Uruguay, Aug 1980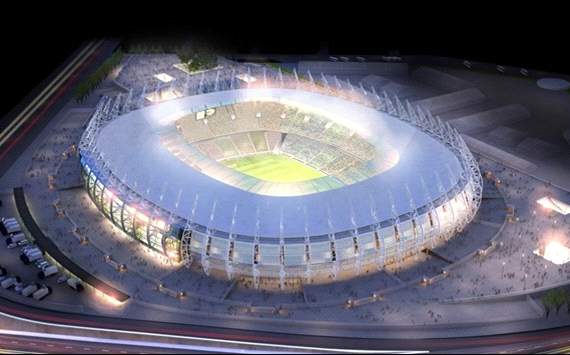 The renovated stadium opened its doors in December 2012
World Cup 2014 Matches
Jun 14: Group D1 vs Group D2, 20:00
Jun 17: Brazil vs Group A3, 20:00
Jun 21: Group G1 vs Group G3, 20.00
Jun 24: Group C2 vs Group C3, 21:00
June 29: Winner of Group B vs Runner up of Group A, round of 16, 17:00
July 4: Quarter-final, 21:00
*times in CET


Located
The stadium is based near the centre of Fortaleza, a city in the north-east of Brazil.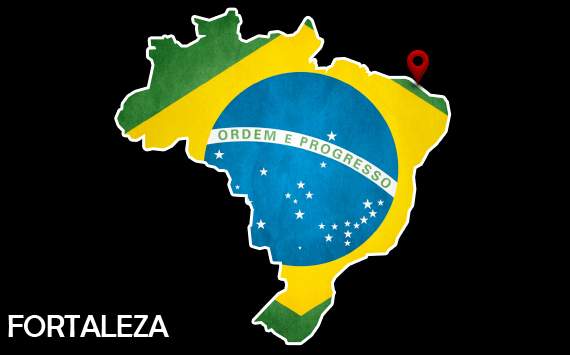 Fortaleza is one of the more northern cities to host games at the 2014 World Cup

Renovation
As well as being increased in capacity, the Estadio Castelao now boasts an underground car, new media centre along with mixed zone, VIP area and a roof covering all tiers of the ground.
Completion Date
December 2012
Did You Know?
The stadium hosted the March 2002 friendly between Brazil and Yugoslavia, a game that marked the long-awaited international return of Ronaldo from injury. A Ronaldo-inspired Brazil would go on to lift the World Cup later that year.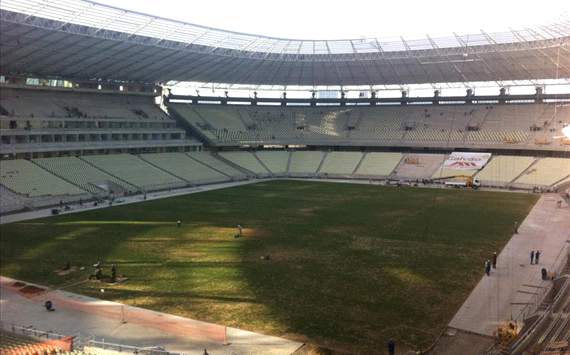 The capacity of the stadium has now been increased to nearly 65,000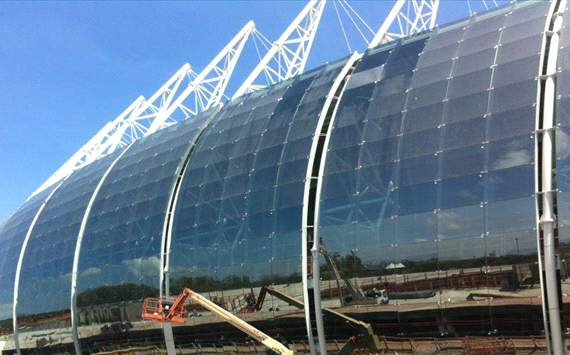 Six games will be held at the stadium when the World Cup kicks off in 2014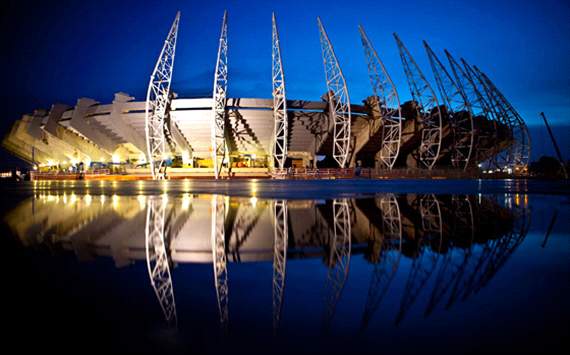 The Estadio Castelao is one of the most northern stadiums to be used at the World Cup