Please note the below is satirical
Dear Divers,
I know you auditioned for the Olympic swimming team but could not get through in your innumerous attempts. But trust me, watching you grace my favourite game with your 'extra-practiced' skills is something that makes me your fan. There's something I wanted to tell you about, and it's been bothering me for a long time; your diving habits. I've always known you are amazing at diving, I don't know why people are so jealous of you and why they think it is a bad act. I personally believe that it is one of the most mastered tasks of all times. Kudos, you all are my true heroes.
Well, to be honest, I would love to follow you and be someone like you and make it big! I mean, how do you do that? You have mastered the three, most difficult three, skills of all times. You know how to play football, you know how to take a tumble and you know how to act. Woah, right? These people are just too jealous of your skills and think it is not cool to dive? Well tell me what is wrong rolling on the ground and controlling the face into a grotesque mask of pain? Even my drama teacher can't do that.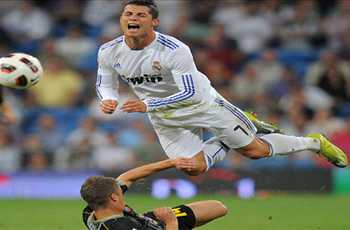 Is that genuine pain or a dive?
It is so sad that the people underrate your work, as a team mate, even after your contribution in the team's play, which adds up a booking in the other side or maybe getting yourself a penalty. You know, it's never impossible to see miraculous recovery; it is no rocket science, after tripping over and maybe, a session of Peek-a-boo, my favourite game. *Grinning*
You know, I always found it superb playing the disguise and fooling people even when it's not April fools. And you just do it all the time with the referee and the FIFA too. Hahahaha, even the best of the players can't do that and score, and then they stick to the rather stereotype method of finding the net. You see, no one wants to experimentwith the academy skills. Sigh!
By the way, do you mind knowing a secret? I know you wouldn't, right? Know what? I have been practicing your skills since for forever now. You are my idols after-all.
I go to the ground an hour early to do my sacred practice and also take some Oscar winning DVD's and some Micheal Phelps videos. And not to forget some coke and popcorns, you know, it's never too bad to enjoy and learn. Well, do mention in your reply if there are better ways to learn and master the skills you're tycoons of.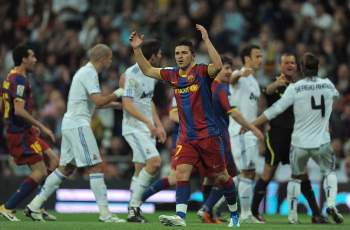 Why didn't I get a penalty?
You know, I even once got my team a penalty by rolling on the ground and a Peek-a-boo. Wow, that was the best moment of my life, my team won and deep inside, I knew, I was the winner. Oh, I am getting all so nostalgic now. But don't you agree, it is such a proud moment after all.
But I promise, I will brush my skills and one day come to your level and will be someone, whom people like me, will follow in future.
And I simply don't understand how people underestimate the quality you have got. It is like so irritating when people say it is a bad-act or anything like that, it just doesn't make sense to me. We have to broaden our minds and think outside the box and realize, in the end winning matter's right? But they say you are wrong and the others are right, bad people-mad people.
But you know what; don't you worry about these people? They are just way too serious about the 'game' and don't love the aspects that make the game even more exciting now. It is so much fun to have that kind of amusing few minutes that make the dull and boring game worth it. And plus, you can do it for your fans like me, who have nothing better to do than to learn from the honchos and the greats, and perfect my skills as well.
Yours sincerely,
A diver in the making.