With the historic tie between Pune FC and Blackburn Rovers just a couple of days away, Goal.com caught up with Pune FC's Head Of Operations Chirag Tanna and spoke to him about the confusion amongst the fans over who is in charge of hosting the event.
"Blackburn is completely hosting the game, we (Pune FC) made it clear that we are not hosting the game, our fans are very well aware I believe," clarified Tanna.
"When we decided to play the game against Blackburn, Venky's made it clear that they would host the match as part of their branding and since they were spending so much on getting the team down for the match, we were fine with it and didn't have a problem," he further added.
Blackburn In India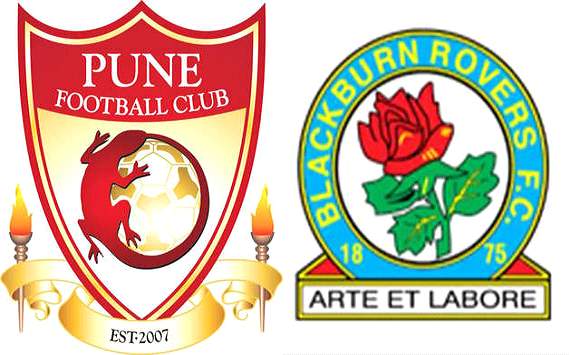 With Blackburn Rovers set to face Pune FC on Indian soil, Goal.com brings you the in-depth coverage of the event...
Over the confusion over the ticket pricing, PFC's Head Of Operations stated, "The people are upset with the high ticket prices since Venky's put out an advertisement earlier that the tickets are for free so it caused a misunderstanding. However they have now taken out advertisements with the precise pricing so I think it is now sorted out. So now there are no issues."
While Blackburn have milked maximum publicity from the event, Pune FC's name has been largely missing from most of the promotion banners. On being asked about the same, Tanna commented, "It was a mistake more than anything. However the recent advertisements in Mumbai have all had Pune FC mentioned."
He also looked forward to the match and mentioned, "We are all excited about playing against a team like Blackburn. It is the first time a Premier League team is coming to India so it is a big thing for us."
"Some key players are like out like Chika Wali and Subrata Paul while another couple of players are doubtful, however we are well prepared and look forward to facing them," he concluded.
Pune FC Vs Blackburn Rovers | 7 October 2011 | Live On Ten Action+ At 6.30 PM (IST)


Download the Goal.com Mobile app, and the world of football will be at your fingertips and in your pocket!