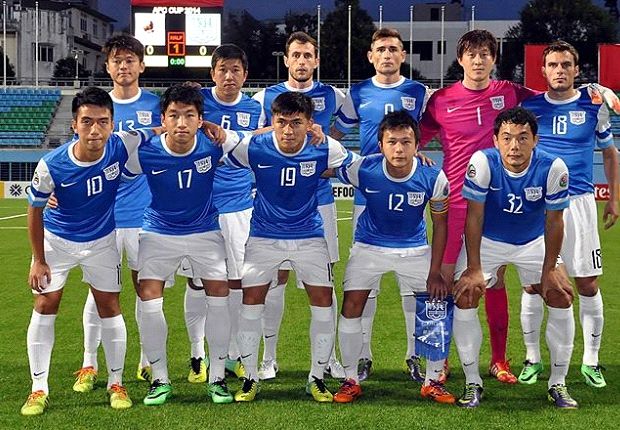 TEAM NAME: Kitchee SC
COUNTRY: Hong Kong
LEAGUE: Hong Kong First Division
NICKNAME: Hong Kong Barça
Last Official Match Played: Hong Kong Rangers FC 1-4 Kitchee SC (9th March, 2014)

Head Coach: Chu Chi Kwong (Caretaker coach after Alex Gomez was sacked)

Last season achievements: Runners-up in Hong Kong First Division, Winners in Hong Kong FA and Hong Kong Season play-offs.


History And Team Highlights

Nicknamed as the Hong Kong Barça, Kitchee SC are known for their possession style football and are very good technically. Under the guidance of their coach, Chu Chi Kwong, they are very adept tactically as well. The forward pairing of Rodríguez Belencoso and Jordi Tarres have been in great form this season. With 24 goals between them this season already, it will be a daunting task for any domestic team to contain them.
Since May 2009, former coach Josep Gombau was successfully trying to implement the tiki-taka style at Kitchee. At the same time, they signed many players from Spain. It was then that the fans gave Kitchee a nickname of Hong Kong Barcelona.
Gombau, who was highly successful for Kitchee left for Australia last summer. His replacement Alex Gomez from Barcelona youth academy was handed over the reins but was sacked quickly in November last year.

Chu Chi Kwong (Ricky) is the caretaker manager and used to be the coach of Costa Rica U-20 side. He and his father Cheng Kwok Cun are both legends who were famous players in Hong Kong.

The transfer of Zesh Rehman to Pahlang FA in the summer last season has weakened the Kitchee defense to an extent. Their lack of stamina has also been an area of concern.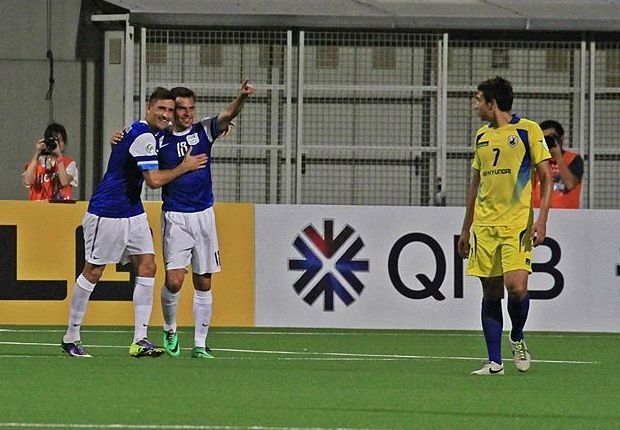 Last season, Kitchee beat Kelantan 2-0 to reach the quarterfinal in AFC Cup first time since their founding in 1931. In recent seasons, they have impressed the Hong Kong fans in the groups stages. The 0-5 drubbing of Tampines Rovers in the opening game of the AFC Cup group stages suggests that they can produce another good showing in the competition this season as well.


Wang Zhenpeng

Lo Kwan Yee - Recio - Jang Kyung-Jin - Cheung Kin Fung

Gao Wen - Huang Yang

Lam Ka Wai

Belencoso - Chan Man Fai - Jordi

Lam Ka Wai -
The Hong Kong midfielder is known for his passing abilities. While he may not be the quickest player on the pitch, he makes up for it with his excellent reading of the game.
Jordi Tarrés -
The Spanish player has been in good form this season with eight goals to his name. His good positioning combined with his high shot accuracy makes him a difficult opponent to handle.
Fernando Recio -
Standing at 184cm in height, he is the main stay of Kitchee defense. Equipped with a powerful header, his energetic performances in defense has been a key aspect for Kitchee this season.
Kitchee skipper Kwan Yee Lo -
"No need to worry about the weather. We scored a big win in the last AFC Cup match and also aim to win on Wednesday."
Caretaker coach Chu Chi Kwong -
"They have a good player in Riga Mustapha who has played overseas. He is very fast, but football is a team game and not individual."
How do you stay up with football when on the move? With http://m.goal.com –your best source for mobile coverage of the beautiful game.