Goal.com's Ewan Macdonald guides you through this year's Asian Cup in Qatar...
The
Asian Cup of 2011
in Qatar runs from January 7th through to January 29th - and
Goal.com
will be there every step of the way.
Join us to find out more about this tournament, to learn more about what we have in store for you, and to navigate your way to more thrilling content for your perusal.
Background
The AFC Asian Cup takes place every four years, having had its first edition in 1956. Since then only seven teams have lifted the title, with a further four managing a runners-up place at best.
Saudi Arabia, Japan and Iran have won three titles each, South Korea two, and Kuwait and Iraq one. The remaining team is Israel, which won the 1964 tournament before later joining UEFA and leaving AFC.
The earliest tournaments had just four qualifying teams, then later five, followed by six: by 1980 ten teams were able to take part, and while this was temporary decreased to eight, by 1996 there were twelve.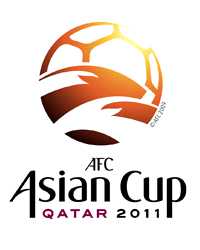 The 21st century has brought big changes for the AFC Asian Cup. At China 2004, there were sixteen teams: three years later the tournament was moved to an odd year to allow for a greater spreading of international matches across the world. Thus a selection of South East Asian nations hosted the '07 cup, which was won - surprisingly - by Iraq, who beat Saudi Arabia in the final. South Korea edged Japan for third place.
This brings us to Qatar 2011. This is the first time Qatar have hosted the tournament since 1988: then, as now, it will be played in the winter time instead of in the heat of July.
Contestants
Sixteen teams will play at the AFC Asian Cup of 2011. Of these, four qualified automatically: Qatar as hosts, and Iraq, Saudi Arabia, and South Korea as respective first to third finishers in the 2007 edition of the competition.
Ten of the remaining twelve qualified through a traditional preliminary round, comprising five groups, each sending one winner and one runner-up to the tournament. The remaining teams qualified by winning the AFC Challenge Cup for emerging footballing nations: there were India in 2008 and North Korea in 2010.
Below is the group stage setup, which was determined by a draw in Doha on April 23rd. Teams are ordered by their seeding. Click each team to visit its
Goal.com
profile.
What to look out for
Not an expert on the Asian game? Have no fear. Here we bring together brief snippets about each team involved and also name a star player to watch out for. Of course you can find out a lot more in our
Asian Cup team profiles
to really go in-depth.
Group A
Group B
Group C
Group D
Procedure
In the group stage, each team plays each one of its group-mates once. Teams level on points at the end of the group stage are separated by head-to-head, then goal difference, then goal scored. If this doesn't suffice then the team with the better disciplinary record over the three games progresses. If that's even, it's the flip of a coin. The top two teams from each group advance to the knockout round, where group winners face runners-up according to the colour coding above (that is, the winner of group A plays the runner-up of group B, the winner of group B plays the runner-up of group A, and so on.)
Quarter-Final
Semi Final
Finals
1 - A1 vs B2
Jan 21 19:25






5 - Winner 1 vs Winner 2
Jan 25 16:25

2 - D1 vs C2
Jan 22 19:25




Final - Winner 5 vs Winner 6
Jan 29 18:00



Third-Place Play-Off - Loser 5 vs Loser 6
Jan 28 18:00


3 - B1 vs A2
Jan 21 16:25






6 - Winner 3 vs Winner 4
Jan 25 19:25

4 - C1 vs D2
Jan 22 16:25



From there, as you can see above, it's a straight knockout competition, with the first knockout round being the quarter finals, followed by the semi-final, and then a third-place play-off for the semi-final losers and, of course, the grand final.
Summary
7-19 January: Group stage (16 teams)
21-22 January: Quarter-finals (8 teams)
25 January: Semi-finals (4 teams)
28 January: Third-place play-off (2 teams)
29 January: Final
Goal.com's Coverage
We have loads of content already produced and of course plenty more coming up.
Team Profiles: You can find all sixteen Asian Cup 2011 team profiles here.
Player Profiles: Goal.com's Chris Paraskevas has picked his ten Asian Cup players to watch here.
News: We have reporters on the ground in Qatar, including Goal.com Arabic operatives and special guest reporter Rahul Bali from Goal.com India. Along with our Asia-spanning and world-wide team of experts they'll be bringing you the lowdown on all the goings-on at the tournament, so check out our Asian Cup news list today.
Match Coverage: With live commentaries for the biggest games - including all the knockout matches - and previews and reports for all games throughout the tournament, you won't miss a second of the action. The Asian Cup fixtures and results are waiting for you here, and of course we have Asian Cup live scores, too.
Ratings & Rankings: Enjoy player ratings for all the biggest matches, and as always we'll bring you the Team of the Round and Team of the Tournament specials that help you discover the talents setting Asia alight.
Editorial & Opinion: Goal.com International leads the world in football editorial, but we couldn't do it without our friends across the other editions. That's why, as well as our usual editorial line-up, you'll enjoy content from across Asia, from Saudi Arabia right through to Japan, and from Australia to India, throughout the tournament.
Your one-stop shop is our
Asian Cup 2011 Qatar homepage
. Don't miss a thing!