The extent of Spain's 'choking' over the years can be highlighted by the fact that before South Africa 2010, Spain had never reached a World Cup semi-final let alone a final. The closest they have ever come to glory was in 1950 when they participated in the final round-robin, finishing bottom of the four-man group containing winners Uruguay, runners-up Brazil – who thrashed them 6-1 - and third place Sweden.
The consensus is that for decades Spain have possessed an abundance of world class talent to win sport's greatest prize, only for the 'team' to let them down. This theory has been somewhat over-exaggerated, and indeed many of Spain's past teams have been over-rated and nowhere near the level of today's sparkling squad. However, it is true that some fine Spain sides of yesteryear with enough quality to at least challenge have repeatedly frozen when it really mattered.
The 1982 hosts collapsed under the expectation and pressure of their demanding public, and would not have even qualified from the group stages but for a string of refereeing 'favours'. Before losing their final match to Northern Ireland, Spain had only drawn 1-1 with Honduras due to a dubious penalty, and had come from behind to beat Yugoslavia 2-1 after equalising with a twice-taken penalty that was awarded for a trip two yards outside the box. La Furia Roja were eliminated in the next round.
The penalty shootout is often a perfect determinant of the ability of a team to handle pressure. It is no coincidence that Spain have competed in three World Cup penalty shootouts, and lost two of them. They were also beaten on spotkicks at Euro '96 by England in the last eight. The Europeans have only once won a World Cup knockout match that has gone to extra time, against Ireland on penalties in 2002, losing the two aforementioned shootouts and also a last 16 tie against Dragan Stojkovic inspired Yugoslavia at Italia '90.
The Spaniards have regularly snatched defeat from the jaws of victory. In 1994, during the quarter final against Italy, there seemed to be only one winner with the score tied at 1-1 as an exhausted Azzurri wilted in the scorching heat. But Spain weren't ruthless enough, and Julio Salinas squandered a seemingly unmissable chance. In the final minute Roberto Baggio rounded Andoni Zubizaretta on the counter to win the day.
Losing in the groups in 1998, Spain were mentally bullied by an experienced France in 2006 to lose 3-1 in the second phase. All this despite tearing up their pool with three straight wins and eight goals scored.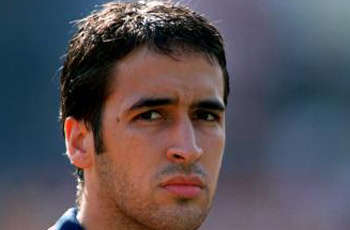 Dutch football only really started to make a mark on Europe in the mid-to-late 1960s, with Ajax reaching the final of the 1969 European Cup. Since then, they have regularly produced world class players and some outstanding teams, but like Spain have often choked at World Cups.
In 1974 the Dutch were the envy of everyone with a star-studded line-up of legends including Johan Cruyff, Johan Neeskens, Willem Van Hanegem, Ruud Krol, Johnny Rep and Rob Rensenbrink. Ajax had won three successive European Cups between 1971-73, while Feyenoord had lifted the 1970 crown. Much of the squad was made up from players of these dominant clubs.
Playing a flowing brand of 'Total Football', Rinus Michels men roared past the likes of Argentina and champions Brazil en-route to the final. In Munich, they were strong favourites to defeat a West Germany side that had only just squeezed past Poland, but despite going ahead via a Neeskens penalty without their opponents touching the ball, the Dutch panicked after Germany equalised from a controversial spot-kick and ended up losing 2-1 to a technically inferior but physically and mentally superior outfit.
Most of this Cruyfless team were still together four years later, this time coached by Austrian great Ernst Happel, and once again the Oranje impressed all the way to the final. But they fell at the last hurdle for a second consecutive World Cup, losing 3-1 after extra time to hosts Argentina. In the closing seconds, Rensenbrink hit the post with a glorious opportunity to win the tournament.
A dark period followed with failed qualification campaigns in the 1980s,
before massive infighting damaged the Netherlands at every World Cup from 1990 until 2006 inclusive.
Even despite the many divisions, arguments and controversies, there have been knockout games that the Netherlands didn't necessarily 'choke' to lose, but certainly didn't demonstrate the required composure to win. Leo Beenhakker's winless 1990 team created enough good chances during their 2-1 loss to eventual winners West Germany in the last 16. Four years later they had champions-elect Brazil on the ropes at 2-2 after recovering from two goals down, but eventually lost 3-2. In 1998, just like at three consecutive Euros in 1992, 96 and 2000, their nerve failed them in a shootout – as they lost on penalties to the Selecao. After not making it to South Korea/Japan, the Dutch again self-destructed in a violent second round loss to Portugal in 2006, with yellow and red cards galore.
When you consider the long-list of outstanding Dutch players since 1990, it seems inconceivable that it has taken until 2010 for the Oranje to again reach the World Cup final. The 1990 and 1994 squads contained many of the Euro '88 winners, while the next two rosters counted on much of the brilliant Ajax side of the early-to-mid-1990s - stars such as Bergkamp, van der Sar, the De Boer twins, Davids, Seedorf and Kluivert.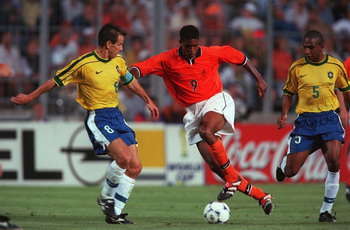 The Oranje's only major honour to date is the 1988 European championships, while they also reached three Euro semi-finals in 1992, 2000 and 2004 – the first two of which they were in a great position to win.
This Sunday night, both Spain and the Netherlands have the opportunity to shed their tag as chokers. Who will taste first ever World Cup success, and who will sink for the umpteenth time?