In our World Cup Comment series, individual writers at Goal.com offer their views on the hot World Cup topics of the day with local expertise and a global outlook…
Prior to Wednesday night's semi-final clash between Germany and Spain in Durban in the 2010 World Cup, Paul the octopus predicted a win for the European champions. The 'psychic' octopus was born in 2008 in England and currently resides in the Sea Life public aquarium in Oberhausen, Germany and has predicted every single result of Germany in South Africa correctly.
Germany fans were downbeat when Paul chose Spain as the winner of the match, but as we saw on Wednesday, Vicente del Bosque's side did indeed beat Germany.
Whether or not Paul indeed has 'psychic' powers is a matter of debate, but it will be interesting to see what other superstitions exist in football. Let's take a look at some of the outragerous superstitious beliefs common in football.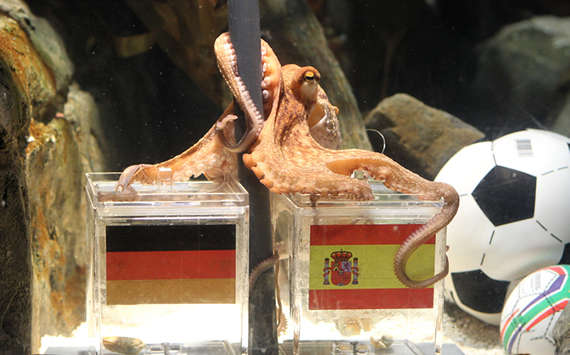 Nature Calls
Former Argentina international goalkeeper Sergio Goycochea had arguably the most disgusting superstition ever. If he was involved in a penalty shoot-out, he would urinate on the pitch. The now 46-year-old explained: "If you have any natural human urges, you have to go on the field. I was very subtle and nobody complained." That is quite a cheeky explanation, isn't it?
Traffic Signal
There are people who don't even stop at a red signal, but if you are Neil Warnock and you are winning you would stop at even green. During a winning run of results, the former Sheffield United and Crystal Palace manager would stop at traffic lights on his way home, even if they were green. Now, how polite is that!
Wearing Shorts
England legend Bobby Moore would put his shorts on after everyone else had, essentially becoming the last one to put on his shorts. His team-mate Martin Peters used to take the mickey out of him and after Moore had put on his shorts, he would pull his down again. Well, typical Moore would drop his shorts again.
Gary Lineker
The former England striker-legend never shot at goal during the pre-match warm-ups in the fear that he would have used all his good shots before the match. Apparently, he still remains a superstitious man, although he has now retired from football. Lineker, who is the presenter of the 'Match of the Day' programmme on the BBC says "Is this for real?" before every show. Why? Here's his explanation:
"It's all because of a bad experience we had while filming at Wolves in the early days of my presenting career. We'd started the show, I'd turned to Hansen and asked a question to kick things off but he just ignored me.
"The problem was he thought it was a rehearsal so he didn't take a blind bit of notice. He might have even been flicking through a paper, I can't remember.
"Panicking, I looked to Lawro [Mark Lawrenson] but he just shrugged and pulled a funny face. Assuming it was me who had got it wrong, I said 'Are we not on air yet?' Then instantly in my ear the editor roared: 'Oh yes we f***ing well are!' You should have seen Hansen jump up out of his seat! Everybody sprang into action.
"It sounds silly but now I always have to ask out loud: 'Is this for real?'"
Holy Water And Ireland
Irish international goalkeeper Shay Given always takes a vial of Holy Water on to the pitch to be placed in the back of his goal. His predecessor in the Ireland goal Packie Bonner reportedly used to take a piece of clay from County Donegal onto the pitch in his glove bag.
Incidentally, current Ireland coach Giovanni Trapattoni too has an obsession with Holy Water. He routinely sprinkles part of the pitch with Holy Water provided by his sister, who also happens to be a nun.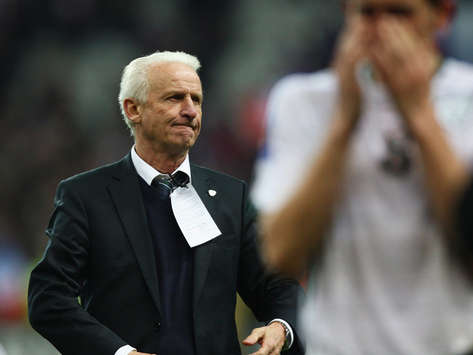 Kiss My Head

Former French international defender and current national team coach Laurent Blanc kissed the scalp of goalkeeper Fabien Barthez before every single match at the 1998 World Cup. And as luck would have it, les Bleus won the competition that year.

Same Old, Same Old

Chelea centre-back and former England national team captain John Terry admits that he sits in the same seat on the team bus, listens to the same Usher CD in his car on his way to the training ground, and parks in the same spot.
Terry also admits that he wore the same shin pads for 10 years before he had them stolen during a Champions League game. The 29-year-old now wears a "lucky" pair that used to belong to his Chelsea team-mate Frank Lampard.
Lucky Clothes
Former Leeds United manager Don Revie is reported to have won the same "lucky" dark blue suit on matchdays for over 10 years. It's also reported that he always took the same route to the dugout at Elland Road, had a fear of ornamental elephants, believed a gypsy curse was impeding his team and was cocksure that birds brought bad luck. This is a nest of superstitions!
Salty Pitch
Former Pisa president Romeo Anconetani has one of the most eccentric pre-match superstitions. Before his side's matches, the Italian used to throw salt onto the pitch. Interestingly, the bigger and more important the game. the more salt he would throw. Legend has it that before a match against local rivals Cesena, Anconetani threw 26kg of salt on the pitch.
The Secret Of Winning
You thought that Diego Armando Maradona was the reason why Argentina won the 1986 World Cup? Well, think again. The then Albiceleste coach Carlos Bilardo banned his players from eating chicken as he believed that it brought bad luck and carried a statue of the Virgin Mary to every match.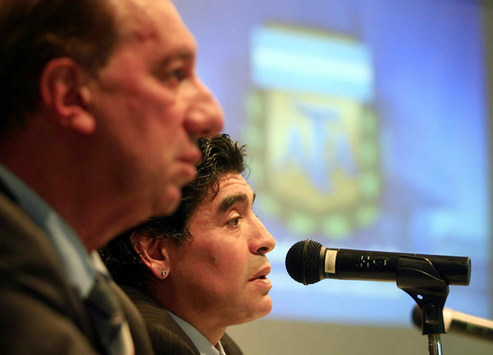 During the group stages in Mexico in 1986, the Argentinian bus broke down on their way to a match, forcing the team to take taxis. The South Americans won that match and from then Bilardo compelled his team to take taxis to each of their games for the rest of the competition.
Flowers Are Bad
Former Rosario Central manager Reinaldo Merlo believes that flowers bring bad luck, which actually resulted in rival fans throwing flowers towards his seat in the dugout. The former River Plate midfielder also makes a hand gesture every time the opposition goes on the attack

And They Were All Yellow
Former Spain coach Luis Aragones is one of the most interesting and intriguing characters in football. And he has a strong aversion to the colour 'yellow'. Once former Spain captain Raul had worn a yellow jersey to a Spain training session, and understandably the former Atletico Madrid coach forced him to change it.
Prior to the 2006 Germany World Cup finals, when La Furia Roja arrived in Dortmund, he was presented with a bouquet of yellow flowers. Aragones refused to accept it, resulting in unrest in some quarters.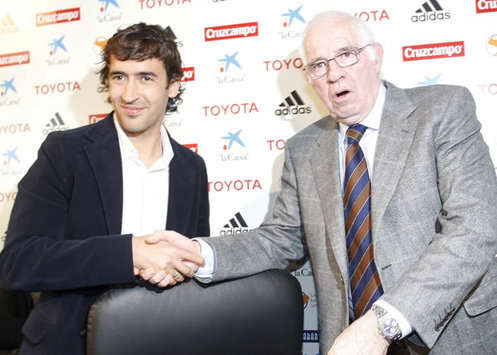 It's In The Stars
Outgoing France coach Raymond Domenech has a rather unhealthy obsession with stars. Some claim that he consults players' horoscopes before announcing a squad list or a team line-up. As a matter of fact, midfielder Johan Micoud even went on to blame his star sign for his omission from the France squad for the 2006 World Cup squad in Germany.

With input from Clyde Tlou