Nothing should be taken for granted...
It's cold in Pyongyang in winter. The 2010 version was especially long and saw temperatures rarely rise above freezing from November all the way through to March. As Tuesday dawned in Johannesburg ahead of North Korea's opening match against Brazil, there was a definite chill in the air.
The mercury is expected to plunge to at least three degrees below freezing by the time kick-off rolls around at Ellis Park Stadium and that is before you take the vicious wind sweeping across the Highveld into account. The cold temperatures, much colder than Brazil played in during the Confederations Cup a year ago, may just enable the Asian team to turn up the heat on their illustrious opponents.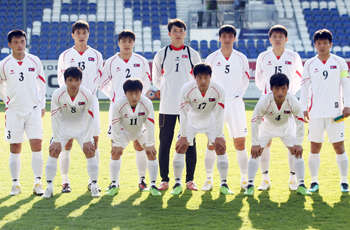 North Korea In Warmer Climes
The last and only time North Korea opened a World Cup campaign ended in a comprehensive 3-0 defeat at the hands of the Soviet Union. 44 years on, few would be surprised if the Group E match with Brazil ended in a similar fashion.
But you never know. Little is known about the North Korean team outside Asia and that is going to change. Coach Kim Jong Hun, who led the team through qualification that started back in October 2007. is keen to keep his tactics under wraps as he told the official pre-match press conference.
"I can't tell you our strategy but I can tell you the Brazilian team is full of very famous world-class players, so it is one of the strongest teams. Tomorrow when we meet Brazil it could be a very difficult match but nevertheless the three points for winning the match are vital. The objective, our goal, is to gain those three points and that our team truly becomes one."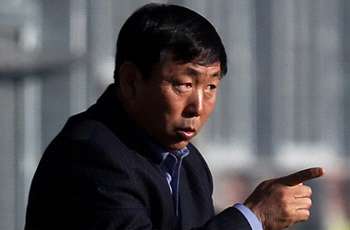 Coach Kim Jong Hun Points The Way Forward
Maybe not quite since the Mongolia match 28 months ago but not much later, DPR Korea's strategy hasn't changed much. It is generally a case of get lots of guys behind the ball and counter-attack at pace when the opportunity presents itself. If it doesn't present itself, and it may not against a Brazil team that is hardly as swashbuckling as days gone by, then nobody gets too concerned. There is no press pack calling for more adventurous tactics, no fans chanting 'attack, attack, attack.'
It is somewhat unfortunate that Brazil are the first opposition. There are more chinks in the respective armours of Portugal and Ivory Coast and an opening match against those two teams, who haven't impressed of late, would offer greater scope for shocks. Five-time champions Brazil however have a resilience that, added to their ability, makes for a tough ask.
North Korea should be underestimated at their peril. They plan to make life harder for Brazil than any game they have played before. "I play for the national team with my pride," striker Jong Tae Se told Goal.com last month.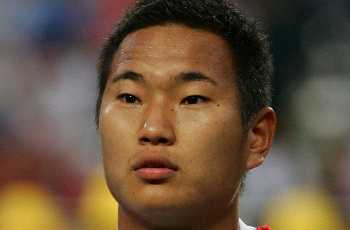 Jong Tae Se Ready For World Stage
Pride is something that this team has in spades. It went to Riyadh almost exactly a year ago to earn a point against Saudi Arabia to book their place in South Africa. The players fight for every ball and for each other. Jong grabs the headlines, and understandably so – he is a player who scores goals, is ambitious to move overseas and is relatively, compared to his team-mates that is, happy to talk to the international media too – including the South Korean version.
There are others though. Jong is supported by the skilful Hong Yong-jo, a player who saves his talking on the pitch. The midfield is full of terriers and the defence has been playing together for years and is very well-organised.
The problem for North Korea is that they simply haven't played a team that remotely compares to Brazil since June 1966 when a hat-trick from Portugal's Eusebio ended the Chollima's World Cup campaign at the quarter-final stage.
It has been a long time coming for North Korea and Brazil need to be ready for a battle.
Become a fan of Goal.com India's Facebook fan page for all the latest news and insight into everything related to the beautiful game!
John Duerden
Asia Editor
john.duerden@goal.com