Marcello Lippi got the ball rolling in the early afternoon by selecting the most average bunch of forwards that Italy will ever choose from for a World Cup, leaving the Azzurri's best four best attackers – Fabrizio Miccoli, Antonio Cassano, Francesco Totti and Mario Balotelli – at home.
Dunga then followed in late afternoon by doing his best to compromise Brazil's chances in South Africa. Milan duo Ronaldinho and Alexandre Pato were sensationally snubbed from the final 23, as were ex-Inter man Adriano and the new starlet of Brazilian football Neymar.
In early evening, the much-maligned Raymond Domenech decided to get in on the act. This writer personally doesn't share the view that he was wrong to ignore Karim Benzema, but the absence of Arsenal's Samir Nasri and Roma's Jeremy Menez, coupled with his continued overlooking of Serie A stars raises many questions.
It was until gone midnight CET that the greatest footballer of all time-turned crazy coach Diego Armando Maradona announced his 30-man preliminary Argentina squad, and El Pibe d'Oro would do the impossible and manage to out-trump Lippi, Dunga and Domenech's debacles.
The decision to overlook Inter duo Javier Zanetti and Esteban Cambiasso is a crime against football. The former had the world's best player, Lionel Messi, in his pocket for 180 minutes during the recent Inter-Barcelona Champions League semi final. Meanwhile, after a slow start to the season, the latter has returned to his world class best and has been the world's best defensive midfielder in 2010.
Preferred to these two likely treble-winners are a Championship-duo – Fabricio Coloccini and Jonas Gutierrez – who have spent the season playing against teams of the calibre of Plymouth Argyle and Peterborough United. The last time I watched Newcastle United, they drew 2-2 away at Bristol City and Coloccini was given a roasting by Nicky Maynard. Obviously this impressed Maradona more than Zanetti's handcuff-job on Messi.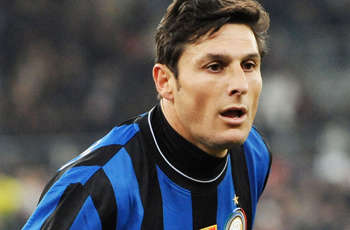 For two tournaments on the bounce now, the greatest full back of the last 15 years has been robbed of playing in the World Cup. In 2006, Lionel Scaloni was scandalously favoured. When Gabriel Heinze is your strongest terzino, you begin to worry about Argentina at full back. This is an area where the opposition can really hurt the South Americans.
The middle of the park is even more suspect. Maradona has chosen only four out-and-out centre midfielders - Javier Mascherano, Juan Sebastian Veron, Mario Bolatti and Juan Mercier. The latter almost certainly will be cut from the 30, meaning that Argentina will go into the World Cup with just three centre mids. Complete madness. Especially when you consider that Veron is 35, and Bolatti has three caps to his name and has been very poor since his January move to Fiorentina. How Valencia's Ever Banega didn't do enough to earn a call is another mystery, as is the presence of Liverpool winger Maxi Rodriguez who has been dire for much of the season.
The one area where Maradona has got it right is in attack, with Diego Milito, Carlos Tevez, Sergio Aguero, Ezequiel Lavezzi, Gonzalo Higuain, Angel Di Maria, Martin Palermo, and Messi the preliminary options. But you can't play 11 forwards on the pitch, and the shortcomings in defence and midfield are likely to be costly.
And it could get even worse for Argentina fans when Maradona names his final 23-man squad for South Africa. According to
Goal.com
's South American correspondent Rupert Fryer, Inter goal machine Diego Milito and Palermo creative wizard Javier Pastore – two players Maradona was praised for calling – will be cut.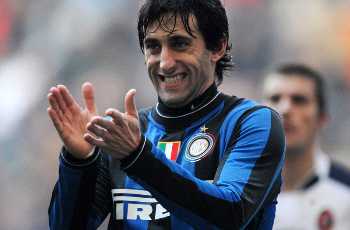 "Sorry to break it to the Serie A fans but I'm about 95 per cent sure that Milito won't make the 23. Maradona will take five forwards, Milito and Lavezzi won't be among the five. Martin Palermo will," Fryer predicts.
"Jesus Datolo has always done well when Maradona has called him up so I expect him to make it. I would be surprised if Pastore is on the plane, Jose Sosa has more chance of going than he does."
"The seven that will miss out will probably be Juan Manuel Insuarralde, Ariel Garce, Sebastian Blanco, Juan Mercier, Javier Pastore, Ezequiel Lavezzi, and Diego Milito."
Fryer then added that he was going to "put a tenner" on Argentina getting knocked out of the World Cup in the group stages. While there is no doubt that the Albiceleste still boast incredible quality throughout their squad, without Zanetti and Cambiasso, and with Maradona at the helm, it is hard to be too optimistic about the country's chances.
Become a fan of Goal.com India's Facebook fan page for all the latest news and insight into everything related to the beautiful game!