Goal.com
, in association with Coca-Cola, are counting down the Top 50 most memorable World Cup celebrations of all time. Back in 2002 the Boys in Green made waves, even without skipper Roy Keane, who said sayonara before a ball was kicked, with future Chelsea star 'Duffer' catching the world's eye, and not just for his nifty footwork. Take a bow son...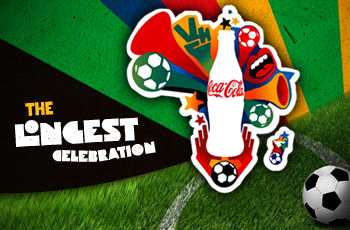 44) Damien Duff - Ireland (Korea/Japan 2002)
In the first, and so far only time, the Irish have scored more than one goal in a World Cup match, winger Damien Duff enjoyed their third by taking a bow. Perhaps it was an homage to the Japanese hosts or maybe he was just saying a thank you prayer after the woeful Saudi Arabian goalkeeping let him in for the strike.
You can win an all expenses paid trip to the finals in South Africa by creating your own celebration video. Log onto www.youtube.com/cocacola to post your contender for glory. The crazier the better! The best ones will win a dream trip to the World Cup and there are thousands of runner up prizes of EA FIFA 10 and EA FIFA WC computer games to give away too.
Tomorrow:
43, 42, 41
Missed a goal? Catch up with the Top 50 here.
Become a fan of Goal.com India's Facebook fan page for all the latest news and insight into everything related to the beautiful game!