Goal.com
, in association with Coca-Cola, are counting down the Top 50 most memorable World Cup celebrations of all time. Let's go back to 1994 for a superb effort from Dennis Bergkamp as he lets the Brazilians know exactly who he is...vocally.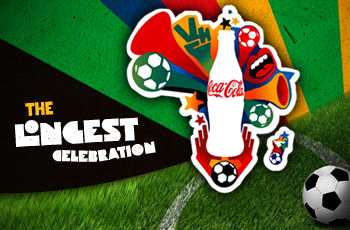 45) Dennis Bergkamp - Holland (USA 1994)

Forward to 1:10 to see goal and celebration
Trailing 2-0 to Brazil, the Dutch got themselves back into the game thanks to Dennis Bergkamp's instinctive strike. The forward, who refused to board a plane again after a traumatic flight earlier in the tournament, let out all his pent up emotions by screaming his name after his important goal. Holland got the score back to 2-2 but were sunk by a fabulous Branco free-kick late in the game.

You can win an all expenses paid trip to the finals in South Africa by creating your own celebration video. Log onto www.youtube.com/cocacola to post your contender for glory. The crazier the better! The best ones will win a dream trip to the World Cup and there are thousands of runner up prizes of EA FIFA 10 and EA FIFA WC computer games to give away too.

Later Today:
44
Missed a goal? Catch up with the Top 50 here.
Become a fan of Goal.com India's Facebook fan page for all the latest news and insight into everything related to the beautiful game!