Goal.com
, in association with Coca-Cola, are counting down the Top 50 most memorable World Cup celebrations of all time. A much travelled Dutchman grabs our attention today as we remember a peculiar celebration from 12 years ago. Let's hope Mr Zenden doesn't embark on a career as an acrobat when he hangs up his boots.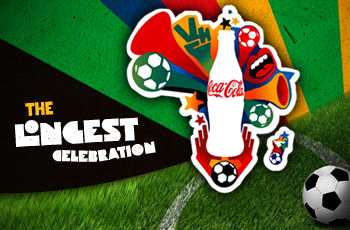 47) Boudewijn Zenden - Holland (France 1998)
Aah the Dutch. When they weren't busy falling out with each other they could play some super stuff, as demonstrated at France '98 when they charged to the semi-finals only to go out on penalties to Brazil. In the third place play-off, Boudewijn Zenden scored with a bullet strike and attempted to celebrate with a somersault only to charge head first to the ground instead. He showed his quick feet to get back up, where he was greeted by his team-mates, who were laughing their heads off.
You can win an all expenses paid trip to the finals in South Africa by creating your own celebration video. Log onto www.youtube.com/cocacola to post your contender for glory. The crazier the better! The best ones will win a dream trip to the World Cup and there are thousands of runner up prizes of EA FIFA 10 and EA FIFA WC computer games to give away too.
Later Today:
46
Become a fan of Goal.com India's Facebook fan page for all the latest news and insight into everything related to the beautiful game!