Brendon Netto


COMMENT | La Liga

Follow on
The 'El Clasico' has always been the most eagerly anticipated fixture in Spanish football and for good reason. The Barcelona and Real Madrid line-ups consistently feature some of the finest players in the world, the game is always bubbling with intensity and the victors prove themselves, at least for the night, the best team in the land.
In recent times, the fixture has rarely disappointed and hasn't lost any of its appeal but from a tactical perspective, it had come to adopt a very specific pattern and a predictable one at that. It's not difficult to elucidate why that came to pass. Pep Guardiola intensified Barcelona's tiki-taka style of play and based their system on possession.
The Catalans began to dominate La Liga and Europe as well with their style of play that made them seem invincible. However, there was one man who found a way around their system, Jose Mourinho. Naturally, Madrid summoned the then Inter Milan boss after he won the treble with the Italian outfit, knocking out Barcelona in the Champions League on the way.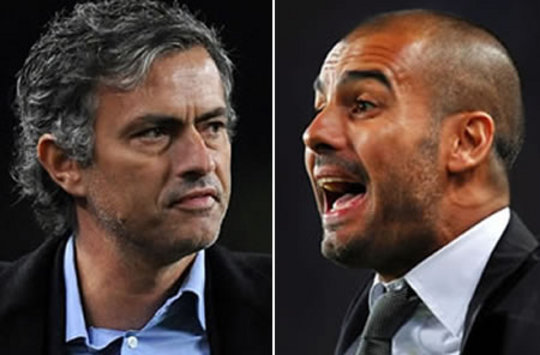 The familar face(s) of El Clasico
Apart from Mourinho's very first visit to the Camp Nou as Madrid's manager where they were mercilessly beaten 5-0, every other encounter with Barcelona during the Portuguese's regime went down a very similar path with regard to the strategies employed by the two sides, even when Tito Vilanova took over from Guardiola in 2012.
The Blaugrana would stick to their principles quite stubbornly and attempt to pass their rivals to death while Madrid would sit back, work hard and attack swiftly on the break. Barcelona were comfortable with their approach given that they were bred to play no other way while Madrid's counter-attacking ploy proved effective at times since they had plenty of pace in attack to exploit their opponents' high defensive-line and the space in behind their marauding full-backs.
Despite the sensational football Barcelona often displayed, Mourinho's tactics earned him 5 wins and 6 draws against them although he did suffer defeat 6 times as well. When you consider how good a side that Barcelona team was, it's fair to say that the former Madrid boss did relatively well in his exploits against them.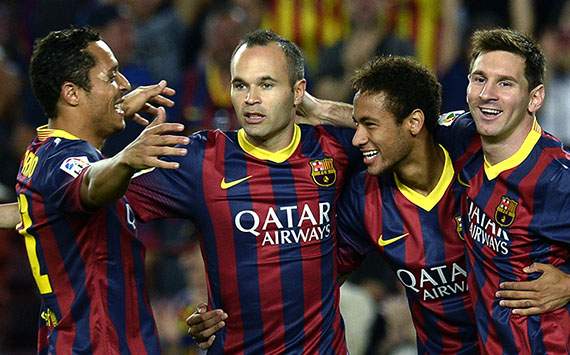 Barcelona have begun to edge away from tiki-taka
This season however, both clubs have new managers who harbour ambitions of pulling away from their respective teams' established styles of play in order to move forward. Tata Martino has already made a mark on Barcelona's system while Carlo Ancelotti has said in no uncertain terms that he aims to do the same with Madrid, although it hasn't quite worked yet.
"We occasionally tended to exaggerate our possession based stye of play to the point where we were slaves of our own philosophy. Now we have Tata as our coach, who has the same football philosophy, but also has other alternatives and that is a very positive thing in my opinion." - Gerard Pique
The Catalans still have phenomenally gifted players and most of them have the La Masia academy's philosophy drilled into them so it's only natural that they'll continue to enjoy massive amounts of possession but their play has been a lot more penetrative in recent times. They seem to have more efforts on goal while the seemingly impossible became reality last month when Rayo Vallecano had 54% of the ball against them despite suffering a 4-0 defeat.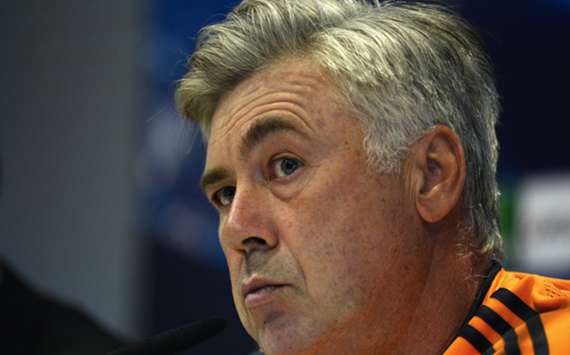 Ancelotti eyes more possession
On the other hand, Ancelotti has vowed to reduce Madrid's reliance on the counter-attack and forge a system in which they can gain more possession and have control over games. That's easier said than though. His side's best performance so far was the 6-1 mauling of Galatasaray in the Champions League, a game in which they predominantly operated on the counter-attack.
"I want a team that controls the play, has a nice idea of attacking football, and has good balance. I don't think it will be difficult to play offensive football with lots of possession." - Carlo Ancelotti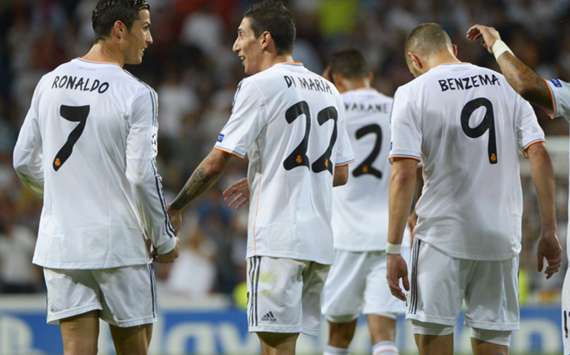 Can Madrid be effective with more possession?
However, if the Italian is serious about implementing more control in Madrid's game, he'll need to start both Luka Modric and Isco against Barcelona with the youngster featuring in the space behind the striker. But will he be prepared to sacrifice a more defensive-minded midfielder when facing the might of the opposition's imposing midfield in favour of a better passer of the ball? Is this game too huge to use it to introduce new principles?
The same goes for Martino and his ever so slight move away from the possession-obsessed football that made Barcelona great. With the pressures that go with this game, perhaps he will choose to suspend the transition he's tried to shepherd the team through in favour of simply getting the right result. Even so, it's hard to imagine either side flipping a switch and immediately reverting to their style of football last season.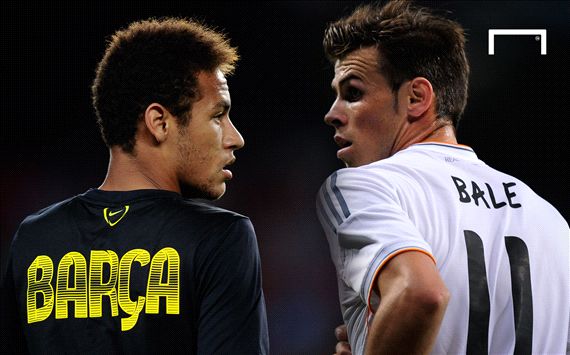 The sub-plot: Neymar vs Bale
For the past few years, the pulsating competition between Lionel Messi and Cristiano Ronaldo has taken center stage in this fixture but this time around, there will be a sub-plot to follow closely as well as Neymar and Gareth Bale make their first El Clasico appearances, another reason why the latest edition of this contest promises to serve up something a little bit different.
Even on the touch-line, neither coach is as animated as Mourinho or Guardiola. Will that mean that the almost routine squabbles in the technical area will seize to exist? Those fiery scenes on the touch-line seemed to transfer onto the pitch and vice-versa so you do wonder how much of a difference the relatively composed fronts from both managers and their staff will make.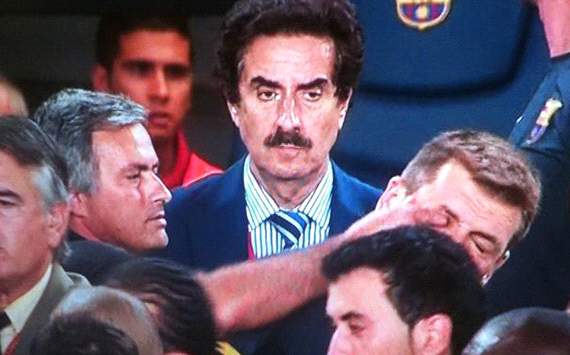 Touch-line antics to dissipate?
Notice how the questions have piled up? That can only mean that this El Clasico is distinctly unpredictable. It used to be that each team had their specific strategies and the one that executed their plan with greater efficiency normally came out on top but this time, all bets are off. There's no telling how either side will choose to approach this game and that makes it all the more exciting.
Will this El Clasico be different? Who do you think will win? Send in your thoughts in the comments below or discuss with the writer on Twitter @BrendonNetto.
How do you stay up with football when on the move? With http://m.goal.com –your best source for mobile coverage of the beautiful game.