The amount of money Real Madrid are willing to spend on Gareth Bale reflects on their reputation in the transfer market but is over-the-top even for them. Brendon Netto discusses.
Brendon Netto

COMMENT | Europe

Follow on
Real Madrid's transfer activities are stuff of legend. They stand undisputed when it comes to luring players to the majestic Santiago Bernabeu. From Alfredo Di Stefano and Hugo Sanchez to Zinedine Zidane and Cristiano Ronaldo, they land their targets more often than not, however expensive or unlikely.
Gareth Bale currently tops their hit list and while they've blown huge sums money in the past, the €115 million being talked about to sign the Welshman is borderline obscene and you have to wonder whether the Tottenham man is worth it. People will point out that Manchester United were handed a similar treasure chest when Ronaldo took off for the Spanish capital. Well, there's more than one flaw in that argument.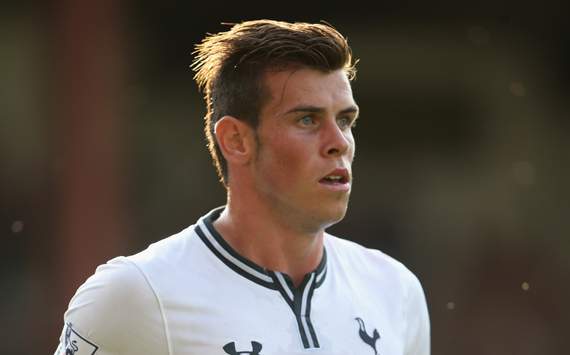 Madrid's €115 million pursuit for Bale has dropped a lot of jaws
At the time, Ronaldo was 24, as Bale is now, and entering the best years of his career, which may hold true for Madrid's latest prospect as well. However, the difference with regard to experience is incomparable. Unlike Bale, not only did Ronaldo play regular Champions League football but he also won the prestigious tournament and featured in the following season's final as well.
He was also a Ballon d'Or winner and the star of a Portugal national team that reached a European Championship final and a semi-final while also featuring in the 2006 World Cup semi-final. Furthermore, he could boast of 8 trophies with United. Bale has no trophies at club level, no appearances in major international tournaments and his best achievement is winning the PFA Player of the Year award – an impressive feat but it's no Ballon d'Or.
This is not to belittle Bale's achievements or undermine his incredible talent but only to suggest that perhaps he's not the player to warrant a Ronaldo-like bid. He may not have extravagant tricks in his locker like Ronaldo or Neymar and he may not possess that 'genius' quality that helps players envision scenarios on a football pitch like few others can. However, he's frighteningly efficient.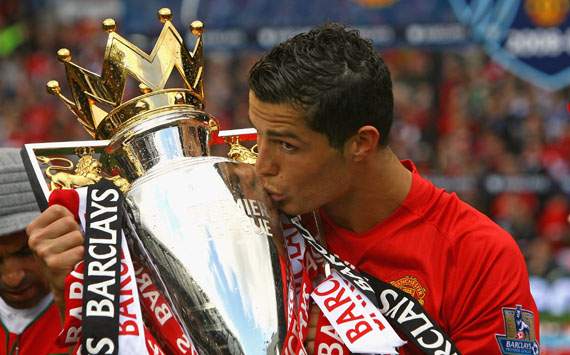 Trophy laden | Ronaldo was a far more accomplished player
Quite simply, Bale is a machine in attack. He's strong, has blistering pace and of late he's improved his heading and perfected his free-kick technique. He's also been able to pose a threat from central positions and his shots from range are among the most lethal in the business. Nevertheless, someone's market value is dependent on credentials as well and not just ability.
To a certain extent, Madrid's vanity has a big role to play in this boisterous move for Bale. After missing out on Neymar, they had to have the most expensive toy in the store, the biggest prize. It may seem petty or ill-advised but appearance and the perception of extraordinary wealth is what makes Madrid's policy work. It begs the question though; is Bale really the biggest prize in the transfer window or has Tottenham Chairman, Daniel Levy's 'reluctance' to sell made him seem so?
To their credit, the Premier League side have done a great job driving up the popularity of their biggest commodity and then slapping an over-the-top valuation on him as well. However, they needed a big fish to bite and that's just what Madrid are. With people pointing fingers at Manchester City, Chelsea, Paris Saint-Germain , AS Monaco et al, Madrid have been the constant when it comes to inflating the transfer market.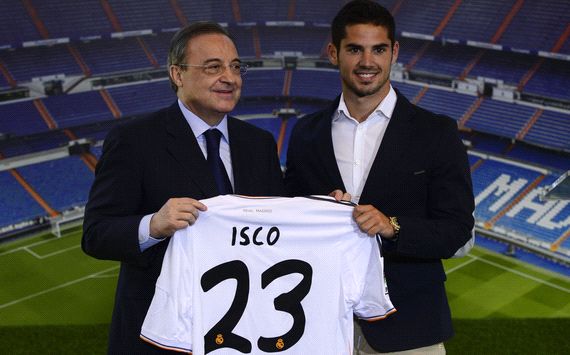 The Galacticos programme continues
This is exactly what Florentino Perez and his Galacticos programme is all about though. It can be a hit-and-miss way of doing business. The recruitments of Zidane or Cristiano Ronaldo are success stories but then there's Kaka's signing at the other end of the spectrum.
Like many of those high-profile transfers, Bale's proposed move makes little tactical sense. On the surface, Ronaldo and Bale storming down opposite flanks is the stuff of dreams but in reality, it's far more complicated than that.
Over the last few seasons, Tottenham's attack has largely been focused on Bale while Madrid were similarly dependent on Ronaldo. Each of them were granted a starring role in their respective sides and afforded the freedom to flourish but if they featured in the same eleven, either one will overpower the other or neither will enjoy the kind of prominence they've grown accustomed to.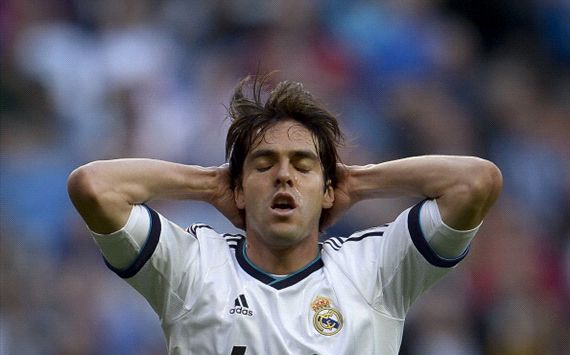 The big signings haven't always paid off
It would also mean that a couple of top-notch players will have to be content with bit-part roles. Mesut Ozil and Luka Modric have already been battling it out for a starting berth in attacking midfield while Angel Di Maria's position would also come under threat. The Madridistas spent a huge chunk of change to sign Under-21 superstar, Isco and Bale's arrival could subject him to the bench, thereby stunting his development.
Madrid's transfer policy is as much part of their history as their nine European crowns. It's the glamour factor that's synonymous with their reputation and essentially attracts their supporters. People come to the Bernabeu to watch the best players in the world and that's exactly the experience the club offers. However, they've sent transfer records tumbling in the past and if ever there was a time to step back and take stock, perhaps it's now, before they make Gareth Bale the most expensive signing in history.


Is Bale worth the money Madrid are willing to spend? Send in your thoughts in the comments below or discuss with the writer on Twitter @BrendonNetto.
How do you stay up with football when on the move? With http://m.goal.com –your best source for mobile coverage of the beautiful game.