---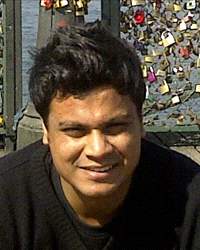 BY ADITYA BAJAJ |

Follow @adityabajaj

---
The last time Milan were so fickle minded and unstable under Silvio Berlusconi was during a five year period dating back to 1996. After a mammoth first decade since the takeover in 1986 where first under Arrigo Sacchi and later Fabio Capello the Rossoneri were the best team in Europe, things scattered.
Between 1996 and 2001, the Milan bench saw seven different managers while the previous decade had seen just two. Not even Sacchi and Capello could reinvigorate the club when either was called back to steer the ship in 1997 and 1998 respectively.
It was only when a former player made a comeback (albeit this time as manager) in November of 2001 did the Diavolo get back on track dominating Europe once again for a five year spell between 2002 and 2007 winning the Champions League twice and reaching the finals and semi-finals on two other occasions in five seasons.
That man was Carlo Ancelotti, who only recently led Real Madrid to 'La Decima' that had eluded them for a decade, in his very first season in charge.
Post his exit in 2009 though, Milan seem to be going backwards in a manner, similar to the disastrous five year spell in the late nineties that lasted through the start of the new millennium.
Leonardo, also a former player, lasted for a season before Massimiliano Allegri reigned for three and half seasons with mixed results while Clarence Seedorf who was only appointed as early as January of this year is set to leave after nearly five months in charge.
Here is an interesting fact which reveals a lot.
Since 1986 Milan have had 14 managerial changes, eleven out of those have come between 1996-2001 and 2009-2014. Not that hard to spot out that these two spells have been the most disastrous of the Berlusconi era with only two Serie A titles to show for.
Simply put, Milan's success has always been directly proportional to the stability on the bench.
Of course there are other parameters that have led to the recent slide in reputation and performance. Serie A can hardly compete financially with the likes of the English Premier League while Italian giants like Juventus, Milan, Inter and Roma stand nowhere when compared to other non-English stalwarts like Barcelona, Real Madrid, Bayern Munich and the newly rich Paris Saint-Germain. This has resulted in a decline of big players in the league which has directly affected the Italian clubs.
Lack of trust in youth as shown by the continuous habit of loaning out youngsters to smaller teams by the big clubs is another factor at a time when Italy can least afford to spend and has to look into 'producing' talent (which they do but hardly retain).
If and when Filippo Inzaghi is promoted as manager of the senior team, Milan will have had three different coaches in less than a year. Branding that as a club running around like a headless chicken would be a fair assessment.



"Inzaghi used to get CDs of the opponents and study them for days on end,

he knew everything about them. He was obsessed

.


Everybody thought that Pippo was just lucky, but it was all down to skill and preparation."



- Rino Gattuso on Inzaghi

Massimiliano Allegri barely had a good enough side to compete last season while Clarence Seedorf's fate is more or less sealed by boardroom politics despite a decent record since taking over at the San Siro in January.
With three eminent and powerful figures at the helm of the club, the current state of affairs at the top isn't helping. Club CEO Adriano Galliani never really favoured Seedorf who was essentially backed by Silvio Berlusconi and his daughter Barbara who last winter was also appointed CEO to co-exist with the Milan president's number two.
It seems like Galliani may finally have his say having backed Filippo Inzaghi to take over post Allegri's sacking but it will be interesting to see how or rather 'how much' the club support the former striker and club legend. It's no hidden secret how Seedorf was left to fend for himself when the going got tough which probably will seal his fate in the coming days.
Will Pippo Inzaghi be the next Carlo Ancelotti? Well, no.
Ancelotti had over six seasons of experience when Milan appointed him in 2001, having managed teams like Reggiana, Parma and Juventus. More importantly the Rossoneri were in a much better state financially with Serie A still the number one in Europe.
He inherited the signings of Andrea Pirlo, Manuel Rui Costa and Inzaghi himself from Fateh Tarim and was able to sign the likes of Alessandro Nesta, Cafu and Clarence Seedorf who were solid players. Add to that the existing lineup of Andriy Shevchenko, Gennaro Gattuso and Paolo Maldini.
Inzaghi has to deal with a side that has been amusingly assembled over the last couple of years with no semblance to any style of play whatsoever. Valter Birsa, Michael Essien, Sulley Muntari, Cristian Zapata, Kevin Constant and Cristian Zaccardo (just to name a few) are not players that a club which claims to be building a team for the 'future' buys every transfer window.
Milan have no money whatsoever, and the above signings are a result of that. The problems that existed for Allegri and were passed on seamlessly to Seedorf, still exist with Inzaghi the new scapegoat all set to get this club back on track.
The only advantage Inzaghi has over his former teammate and close friend Seedorf is the fact unlike the Dutchman, the Italian has some managerial experience having impressed first with the Allievi Nazionali youth team and the Primavera since his retirement in 2012. Apart from that, Superpippo has to make sure the people in the upper echelons are on his side which is perhaps the biggest challenge. His good reputation with the board as a Milan loyalist and his favoritism among the fans brings a much needed positivity that's currently lacking within the club.
With Adriano Galliani having always wanted him on the bench that would be a massive help to begin with given the Chief Executive's reputation of backing his allies to the hilt. Uncle Fester's (as he is fondly called) unconditional support to Allegri is what saved him from getting the bullet last summer and Pippo could well use that.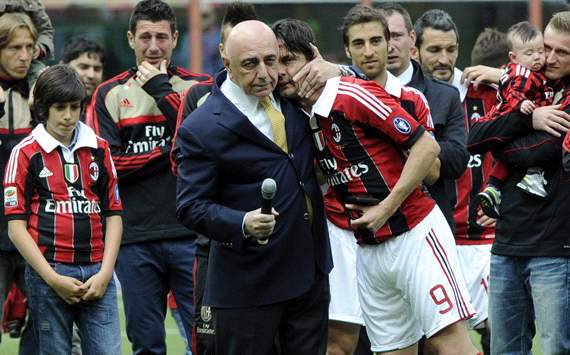 Destined for the job | Pippo Inzaghi was always Adriano Galliani's favourite to take over at Milan
But all of that would be of no use if the board does not support him. Sacking Seedorf would be a mistake given the amount of time he has spent with the club as manager and what he could have achieved with the club will forever remain a mystery. But Milan shouldn't make that mistake once again with another former legend.
With an average side, he needs to be given time if at all he is elected as speculated in media. With no European football next season, the Rossoneri wouldn't get a better opportunity to build a strong foundation with youth playing a key role just like was promised seasons ago. Last time they were out of Europe, it was in 1998 and they responded by winning the Serie A next season.
Juventus and Roma have benefited from lack of continental football and so could Milan but only if the 40-year old is allowed enough time to lend his ideas on the pitch and 'build' a team. The unwanted players who came for free and are way past their peak need to be shown the door and youngsters like Bryan Cristante and Ricardo Saponara should be promoted and trusted.
15-year old prodigy, Hachim Mastour who has played under Inzaghi in the youth set up was recently promoted to the senior side and though it would be naïve to hand him the keys at this age, it was atleast a good sign of things to come. With a fit Stephen El Sharaawy back in the squad next season alongside Mario Balotelli things are only going to improve.
Last summer all Milan needed was a good central midfielder and a couple of defenders. This summer the requirement remains the same, which explains the lack of direction within the club. What they also need is some stability on the bench and that should begin with the appointment of Filippo Inzaghi, now that it seems imminent no matter how unfair and sad the circumstances of his appointment given that Seedorf has performed relatively well.
With Seedorf, Milan had a chance of working with a manager who was known to be amongst the most intelligent footballers to have ever played the game. In his successor, they have one of the most intelligent strikers the game has ever seen.
Can Inzaghi transfer that to his boys? Only time will tell, if and that's a big if, he gets some unlike the man he is all set to succeed.
How do you stay up with football when on the move? With http://m.goal.com –your best source for mobile coverage of the beautiful game.