Carlo Garganese slams the decision by Inter to not sell a clearly washed-up Maicon to Real Madrid in the summer following another horror-show against Spurs…
Every summer there is a transfer saga involving Inter. It concerned Ricardo Quaresma in 2008, Zlatan Ibrahimovic in 2009, and this year Douglas Maicon. All three players have something in common…things didn't go particularly well in the ensuing season for any of them, leaving you wondering what all the fuss was about.
Throughout June and July, I strongly urged Inter to sell Maicon to Real Madrid.
I repeated these statements
following the Brazilian's disappointing performance in the Derby d'Italia draw with Juventus where he made no mark against the modest Paolo De Ceglie and Zdenek Grygera.
In the aftermath of the Champions League double-header against Tottenham Hotspur, where Maicon was utterly humiliated throughout the entire 180 minutes by an admittedly outstanding left winger in Gareth Bale, it is safe to say that the Nerazzurri made a huge mistake not selling the right back to Real Madrid.
Inter could have made €30 million on a player who turns 30 at the end of the season, and reinvested this in a younger star. On current form, his value could career to less than €10m by the end of the campaign.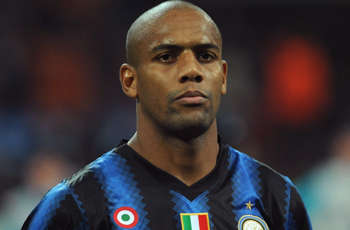 For now it's official – Maicon's time at the very top is over. Maicon is finished.
The Brazilian's legs have gone, as proven not only by the number of times that Bale skinned him for pace at White Hart Lane and San Siro but also by the roastings he has suffered at the hands of other left wingers this season on both the domestic and European stage. As a player whose only real assets are his physical attributes, the 29-year-old has very little else to fall back on in order to make up for these irreversible shortcomings. Maicon has never been defensively perfect, but he is even now struggling to carry out his attacking duties as he can no longer get up and down the pitch.
Maicon's inclusion among the nominees for the 2010 Ballon d'Or was a laughable decision. Anyone who watched Serie A last season (not
France Football
and
FIFA
) will tell you that Maicon was very poor until March, when he had a slight rennaisance - especially in the Champions League knockouts. But this season his declining levels have sunk to record lows.
Inter and Rafa Benitez now have some tough decisions to make with regards to Maicon. Do they drop him? The Nerazzurri blew their chance to do to Real Madrid what Roma did to them two summers ago in selling them another washed-up Brazilian in Amantino Mancini. They may now suffer from this error in judgement.