ANALYSIS
It's been the most bizarre season in Premier League history, but for
Arsenal
, some things never change.
The Chelsea empire has imploded, Manchester United are top of the table in uncharacteristically unconvincing style and just ten points separates 20th place from seventh. For all the upheaval elsewhere, the Gunners' 2-2 draw with West Brom contained the perennial slapstick goalkeeping and defending we have come to expect from manager Arsene Wenger's error-strewn squad.
Since age, loss of form and controversy caught up with the 'Invincibles' back line of 2003-04 manned by Jens Lehmann, Lauren, Sol Campbell, Kolo Toure and Ashley Cole, the generation that followed has refused to follow in their stoic footsteps.
On Saturday, walking time bombs Manuel Almunia and Sebastien Squillaci were on hand again to throw a grenade into manager Arsene Wenger's dreams of the first piece of silverware since 2005. On the same afternoon as Dimitar Berbatov pulled United from the depths against Bolton Wanderers, crippling mistakes made comeback strikes from Andrei Arshavin and Robin van Persie moot.
The Gunners' fightback after an hour to forget at The Hawthorns showed everything that is good about this side when they finally click into gear. Even without Cesc Fabregas, Theo Walcott and Alex Song, a drive and desire emerged.
The games that will cost Arsenal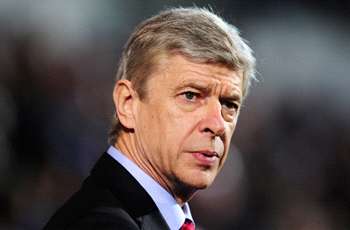 Arsenal 2-3 West Brom
September 25 2010
Arsenal 1-0 Newcastle
November 7 2010
Arsenal 2-3 Tottenham
November 20 2010
Wigan 2-2 Man Utd
December 29 2010

Newcastle 4-4 Arsenal
February 5 2011

West Brom 2-2 Arsenal
March 19 2011
Incisive passing, technical brilliance and an unplayable tempo was unleashed. The goals came from opposite ends of the spectrum, with Arshavin's missile worthy of a Soviet MiG fighter plane and Van Persie's slide tackle straight from the highlight reel of Newcastle United clogger Alan Smith.
That was too little, far too late.
From the third minute when makeshift right-back Steven Reid rose unopposed to nod the Baggies in front, trouble was afoot. The lack of confidence that manager Arsene Wenger finally admitted after the attempt-less Champions League, second round, second leg defeat to Barcelona was there for all to see.
Aimless possession followed as Roy Hodgson told his troops to sit back and wait for Arsenal to present an opportunity out of nothing. It was a game plan mirrored throughout the league and evident in the home defeat to Newcastle United, the draw from 4-0 in front in the return game at St James' Park and loss in the League Cup final against Birmingham City.
West Brom only had to wait until just before the hour mark before 'chuckle brothers' Almunia and Squillaci turned an aimless Youssouf Mulumbu clearance into an open goal for Peter Odemwingie to tap home from outside the penalty area.
Such gifts are rarely handed out by Sir Alex Ferguson's men. They are made of far sterner stuff than that.
Jonny Evans' red card and Gary Cahill's dogged defending was unable to stop the inevitable late goal even before 'Fergie time' kicked in.
There in lies the difference between United's doers and Arsenal's pretenders. While every opposition fan waits in dread for United to strike in the final minute, the same supporters sit patiently in the knowledge that a defensive present is sure to come there way from Arsenal.
For years, the long suffering Arsenal faithful has urged Wenger to ditch Almunia and spend big on a Premier League proven centre-back. Instead, the Spaniard has been left in situ to flop when injury to the inexperienced Wojciech Szczesny, while cut-price Frenchman Squillaci has lived up to his fee.
The race isn't yet won by United. Arsenal are now five points behind them with a game in hand - away to Tottenham - to come.
A small gap in points separates them. It is, however, the gaping chasm in attitude that will ensure Ferguson's 'unconvincibles' are spraying the champagne in May.