DEBATE
By Paul Macdonald, Pilar Suarez & Ben Hayward
La Liga is back. Barely a month after the World Cup final, Spain's sides are gearing up for domestic competition once again and, as the action resumes, three teams look likely to fight it out for the biggest prize in Spanish football.
Like last season, Atletico, Barcelona and Real Madrid are again in the running, in what is now no longer considered a two-horse race for the Primera Division title.
Atleti are the defending champions, after surprisingly breaking up the Clasico's domestic duopoly, but Diego Simeone's side must overcome the loss of several key players. Meanwhile, Barca are starting a new project under Luis Enrique and European champions Madrid look strong (despite a poor pre-season) after a summer of heavy investment as they start a second campaign under Carlo Ancelotti.
But which of the three will win it? Here,
Goal
journalists Paul Macdonald, Pilar Suarez and Ben Hayward take up the debate ...
"PLAYER LOSSES WON'T WORRY SHREWD SIMEONE"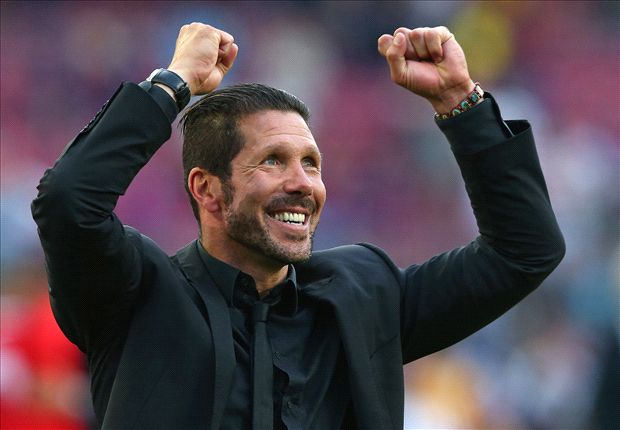 By Ben Hayward
Not so long ago, the Primera Division was widely referred to as a "two-team league", but Atletico Madrid made light of their budget deficit to Barcelona and Real to achieve what had seemed impossible and claim the title in 2013-14.
Goalkeeper Thibaut Courtois has returned to parent club Chelsea, while star striker Diego Costa and left-back Filipe Luis have also moved to Stamford Bridge, but the club showed after the loss of Radamel Falcao last summer that player departures don't necessarily mean the team will be weakened.
Coach Diego Simeone places just as much emphasis on mentality and attitude as on personnel and, in any case, Atleti have bought well this summer: Mario Mandzukic will score goals, Antoine Griezmann was one of La Liga's finest forwards at Real Sociedad, goalkeeper Jan Oblak is another superb prospect and left-back Guilherme Siqueira was scouted by many of Europe's top teams before Atleti moved in.
With Barca needing to find their feet under a new coach and Madrid more suited to the cup competitions (Ancelotti has won only three league titles in his coaching career), there is no reason Atleti can't achieve the impossible once again. One game at a time.
"LUIS ENRIQUE CAN CHANGE BARCA LIKE PEP DID"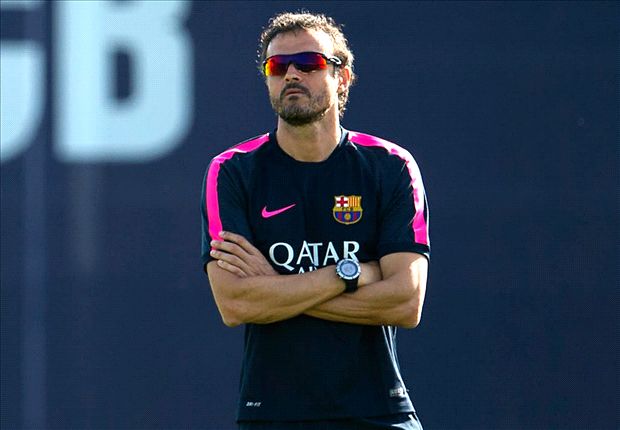 By Pilar Suarez
Barcelona begin a new era, the Luis Enrique era - an era in which change is the centrepiece. With a new coach, new players and a new strategy, there are also renewed hopes for Barca fans following a difficult 2013-14 campaign.
Many supporters still seem unhappy with the players brought in this window, but Luis Enrique is satisfied and it shows in his words and his confidence as his team prepare to fight again for La Liga - starting on August 24.
After the disappointment of last season, Barca are under pressure again to win it all - and they can achieve it. The coach is key to their success; the club needed a strong leader and he can be that man. Although inexperienced at the very highest level,
Lucho
knows the club inside out and historically, big changes have brought big success at Camp Nou. It happened with Johan Cruyff, it happened with Pep Guardiola and it can happen again with Luis Enrique.
Success won't happen overnight and patience will be needed to overhaul an Atletico side full of fight and a very powerful Madrid team, but La Liga lasts for 38 games and Barca have what it takes to claim the title for a fifth time in seven seasons.
Follow Pilar Suarez on

"ASTUTE ANCELOTTI HAS ORGANISED THE CHAOS"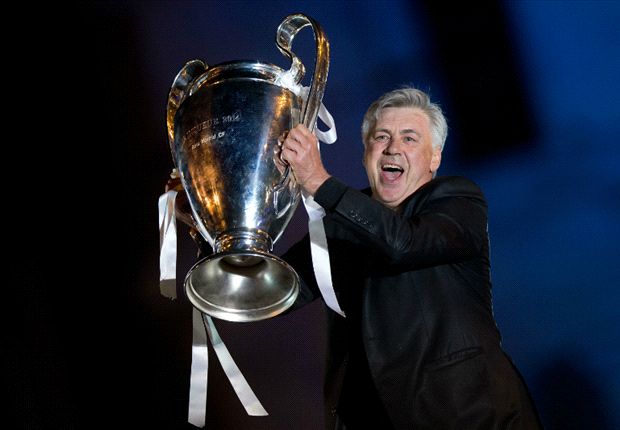 By Paul Macdonald
The phrase 'two players for every position' has been spoken about great teams before, but never has been it so apparent than for Real Madrid in 2014. There aren't just two players, there are two international, world-class athletes in every position and, with another five trophies up for grabs for the
Blancos
between now and next May, that unrivalled depth will be absolutely necessary.
And with a squad such as this comes the fortitude to see a Liga campaign to its culmination. Despite the acclaim of last season, Madrid have just one league title victory since 2008 - an imbalance they will look to immediately redress.
There is stability: Ancelotti, the deliverer of
La Decima
, remains one of the most astute coaches in the game, while Gareth Bale's full pre-season is an impossibly exciting prospect. And then there's James Rodriguez. And Toni Kroos. And yes, Cristiano Ronaldo, already putting his World Cup frustration behind him.
There's nothing embarrassing about this assortment of riches - simply purposed to destroy everything before them. For once, the annual chaos at Santiago Bernabeu is organised.