DEBATE
By Enis Koylu & Falko Bloding
One of the biggest transfer stories of 2014 has seen Bayern Munich midfielder Toni Kroos quit the German champions to join Spanish giants Real Madrid.
With the midfielder refusing to extend his contract that runs out in 2015 after seeing his demands for a payrise turned down, Bayern have taken the decision to cash in on the 24-year-old.
But Kroos is someone who splits opinion. He is regarded by some as the future of German football and a player Bayern will regret losing. Others see him as a player who has been overrated and has failed to justify the hype surrounding him.
Goal's Enis Koylu and Falko Bloding go head to head over the issue and debate who will win and lose out of this transfer.
"BAYERN'S LOSS WILL BE MADRID'S GAIN"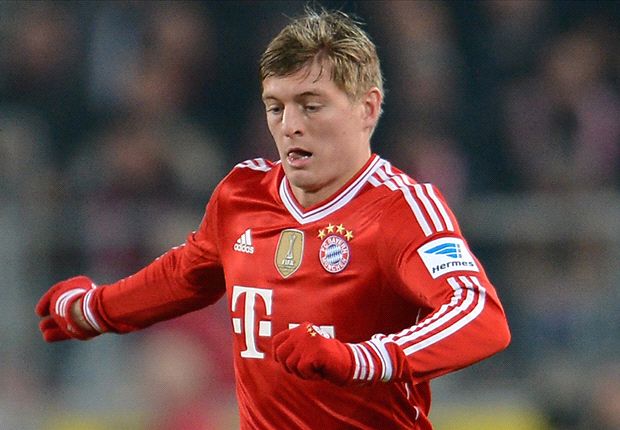 By Enis Koylu
Letting Toni Kroos leave Bayern Munich, quite simply, is an act of folly. The Germany midfielder has demonstrated over the last two years just how good an operator he is and, at 24, he has his best years ahead of him.
A key part of the treble-winning team, Kroos is perfectly entitled to ask for parity of wages with less accomplished players such as Mario Gotze and Thiago Alcantara. He may have been less productive last season than in the previous campaign, but he is hardly the only player to have had initial struggles with Pep Guardiola's tactics.
Then you look at the logistics of his move to Real Madrid. Bayern have met the European champions in the Champions League semi-finals in two of the last three years and now the Bavarians are wilfully offloading a star asset to a team they can count among their rivals.
Kroos has been at the Allianz Arena for nigh on 10 years now and would have preferred to stay but the club have treated him in an ungracious manner, hardly befitting his status as a 50-cap Germany international.
Bayern, of course, have the reinforcements to cope in the long and short term. Bastian Schweinsteiger is one of the finest players to ply his trade in the Bundesliga in the last 10 years, Philipp Lahm has shown his ability in midfield and Thiago had an encouraging first season in Germany.
But Kroos is far more experienced than his Spanish counterpart, and Schweinsteiger and Lahm are now approaching the period of their career where they will be winding down. The skipper is 30 now, his deputy will reach that milestone in August.
Kroos could have become a senior figure in Munich and eased the transition, eventually taking on a leadership role in the team. But Bayern have made their bed and their loss will undoubtedly be Madrid's gain.
"BAYERN SHOULDN'T SHED ANY TEARS"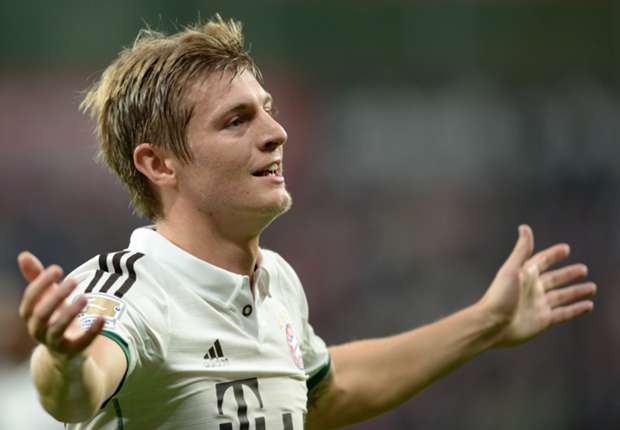 By Falko Bloding
A player who leaves Bayern of his own volition is a rarity in football and it is hardly ever a starter who does it, particularly one at the age of 24. But Toni Kroos will go to Real Madrid and his current employers should not shed any tears.
There is no doubt that Kroos is a very good player, but is he irreplaceable? Of course not, and the club's bosses share that opinion. It is telling that they never came close to meeting his demands in contract talks. Would it really be justified if he earned similar money to the likes of Schweinsteiger and Arjen Robben?
Kroos is someone who plays well when his team-mates are playing well. People will argue that he won the treble with Bayern, but he was absent for the last two months of the season and his replacement in the XI, Robben, led the Bavarians to glory.
Matches like the Euro 2012 semi-final against Italy, where he turned in a dreadful performance, should not be forgotten. Just a month earlier, he had shied away from taking a penalty in the shoot-out loss to Chelsea in the Champions League final, leaving the responsibility to Manuel Neuer.
Bayern may well miss his proficiency from set-plays but his absence in midfield won't be felt. When Pep Guardiola's protege, Thiago, is fit once again, he will be able to build on a promising debut campaign in the Bundesliga, while the signing of Juan Bernat means David Alaba is likely to get some playing time in the centre of the park. They may well even sign a new player in that position, too.
Kroos has never had a warm relationship with Bayern and it is hard to imagine him ever becoming a legend at the Allianz Arena. From the moment he made his debut, he was seen as a super talent who would go on to be the next big thing. But the truth is that he is just a very good player who has never quite lived up to those high expectations. In every sense, he is different to the likes of Schweinsteiger and Muller, who came through the academy and are symbols of the club.
Bayern are getting a great deal - to receive around €30 million for a player with just one year left on his contract is superb business. That, combined with Guardiola's unwillingness to go into the new season with the Kroos saga unresolved is why the Germans are selling. Kroos' sale won't affect Bayern at all.
Follow Falko Bloding on