At the risk of sounding incredibly sexist, football has traditionally been a sport which has been watched and enjoyed by the men.
Women's football both as a sport and women as spectators for the men's game are indeed a minority. That is not to say that it needs to be popularised in a way that the famous Lord Sepp Blatter had suggested, where he just stopped short of saying women should model on the football pitch to look attractive to the predominantly 'male' spectators.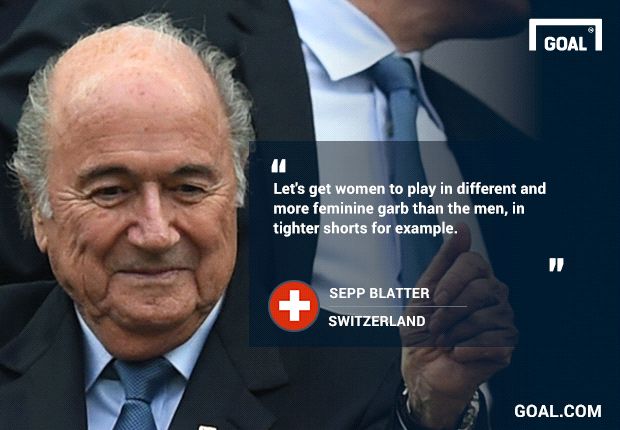 Leaving aside the gaffes of the FIFA President it is only recently with the globalization of the beautiful game that women, especially teenage girls have taken a keen interest in the football leagues of Europe.
Closer home, the partisan East Bengal-Mohun Bagan supporters at the Salt Lake stadium on Derby Day has also seen pockets of female fans all decked up in their favourite club gear cheering their team on, and clearly on par at a shouting match with their male counterparts.
The concept of clubs reaching out to their supporters through merchandise, especially player jerseys being top draw and clubs have managed to earn millions through kit sales to fans.
Part of the fad with buying new jerseys every season is also for the sense of belonging as you would otherwise be regarded as too 'outdated' since you are not wearing the same tee as your favourite player on the field.
In this regard women are not at all far behind as they too sport the newest jerseys and get behind their club just as much as any other supporter might.
Goal
got in touch with some female Manchester United fans who can certainly be ranked among the die-hard supporters as they attend regular screenings and take part in the joys and sorrows of the club they root for.
Nayantara Dasgupta from Kolkata who attends regular screenings through the local fan club,
MUFC-K
which counts more than 2500 members among its own says that the trend is certainly changing with more and more girls coming in to support football, buying jerseys and being part of the whole phenomenon.
"

Yes, trend is obviously changing. Girls are supporting more and more football clubs now a days. Taking active interest in Football clubs and the ongoing process that it is throughout the year. Very less in number but this how it starts. I'm sure it will escalate into a larger proportion. What really matters is your passion, love and aptitude for the sport.
Other female fans we spoke to certainly discounted the fact that football is watched predominantly by men and said that it was a popular myth and should not be given much credence too, as they too are no less and nowhere behind oozing 'passion' for their club.

They also were pretty livid when told how they coped with a sport where most discussions were carried out by males while most females sniggered at the mention of it. However, they pointed out that it was passion and not gender which bound fans together.





"

Girls had always been supporting football and club football as well. nowadays they open up a lot and participate in football discussions as well. Of course they are buying merchandise of their favourite clubs. Owning club merchandise adds to the passion





Manali and Sharmili Adhikari, twins who exuded tremendous passion for the game and were both Manchester United fans from the age of eight and have been regular buyers of the clubs' jerseys since the past many seasons. They have also been regulars to the Manchester United store for random merchandise shopping. Both had equally strong opinions about being football lovers and United fans and were not hesitant to strut around in what they called their 'dress reds'.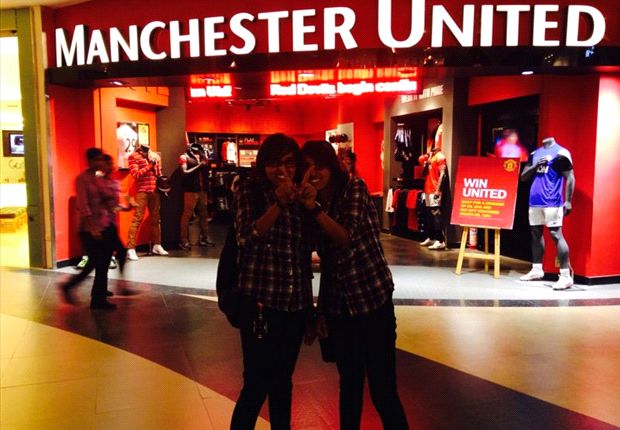 | | |
| --- | --- |
| I know my club's history and I stay the night up to watch those matches being played out in outrageous time zones. I cry when we win and laugh when we lose and sing my club's anthem more than the latest Bolly songs. So yes, I deserve to be "one of them". I deserve to strut around in my 'dress red', I deserve to sport the latest footie hairstyle and I deserve to be anointed with the glory of it all. - Manali | Then why must the phrase "girls supporting a football club" be an oxymoron? Why should this be an object of jest for the prejudiced? Why should it be even considered difficult to support a football club of choice? Truth is, it is our parochial understanding that trumps basic logic. I am a girl and I have been following the sport ever since I was eight and am proud of it. - Sharmili |
While viewership of the World Cup has indeed been more among males as expected, the female fan following this time is giving it a good fight with tons of women spotted all across the stadiums in Brazil cheering on their teams, draped in their national team colours, all decked up with painted faces and flags.

The time is thus not far where the male-female divide among football will certainly be a myth of the past.