DEBATE
By Shikharr Chandra & Brendon
Netto
Cesc Fabregas has signed for Chelsea and in doing so has left Arsenal fans distraught. Many accuse Arsene Wenger for not exercising the option to buy back the Spanish playmaker while others believe that it would have been an unnecessary expense.
Below, two
Goal
editors give their views on either side of the argument.
"Fabregas seemed perfect for Arsenal"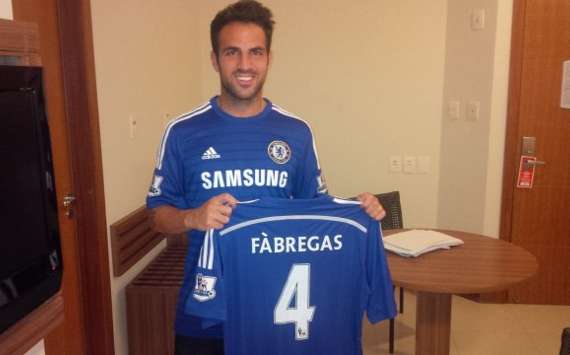 By Shikharr Chandra
It comes as a real surprise that Arsenal did not go for Cesc Fabregas this summer. Yes, the side seems to have good players in the midfield department but a quick glance towards that side and you wonder how many of them are better than the former Barcelona playmaker? Ozil probably comes the closest in terms of quality while putting Ramsey in the same bracket looks a tad too early considering he has had one decent season.
What made Fabregas a must buy for Arsenal is that by not signing him they have strengthened a direct rival, especially in a position Chelsea seem to have been lacking quality for a very long time. Fabregas' signing will allow, Jose Mourinho to partner him alongside Nemanja Matic in midfield, or play him right behind the striker, change the formation to 4-3-3, there are so many options now for Chelsea.
Fabregas would have strengthened the Arsenal side directly. He would have easily commanded a place in the starting eleven for the Gunners and knowing his talent and the passion for the club in addition to being a homegrown player, his return to Arsenal would have been perfect in every sense.
The problem with Arsenal over the years has been the lack of leaders in the side, and what better way to have solved that problem by getting your ex-captain back. Fabregas knows the club inside-out, is a fan favourite and his signing would not only have boosted the team morale but would have brought a sense of optimism among the fans as well who have been craving for Wenger to make a big name signing.
It seems bizarre that the club has not learnt from their previous mistakes. If selling Samir Nasri and Robin Van Persie to direct rivals was questionable doing the same with Fabregas is just bewildering.
To compete on all fronts, you need to have a strong squad, one that is surrounded by quality players. Real Madrid and Manchester City are prime examples of that. While it is obvious that Arsenal do not have that sort of money, but when the manager comes out in the open and says the club has more than £100 million to spend this summer, you wonder as to why he did not go for a world class player.
Many consider Aaron Ramsey's injury as the turning point in last season for Arsenal, which ultimately cost them the league as they did not have a replacement for him. Had Fabregas been in the squad, there wouldn't have been any hiccups.
Fabregas's signing would have meant more competition in the side and probably would have got the best out of everyone in the squad in order to impress the manager and warrant a starting place.
Follow Shikharr Chandra on

"A Fabregas return would've been impractical"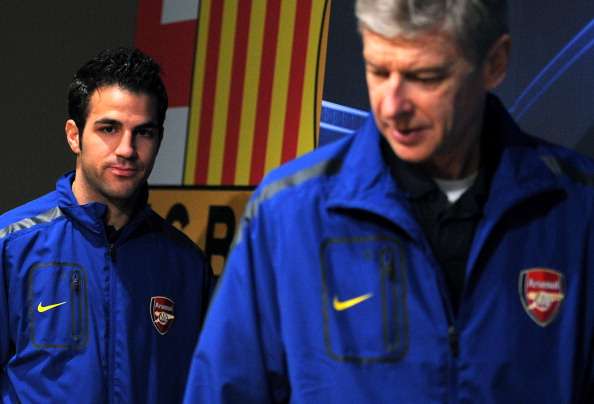 By Brendon Netto
Let's put it this way - if Fabregas wasn't up for sale this summer, would Arsenal be considering the purchase of another creative midfielder, and for a whopping £30 million at that? No, absolutely not. And with good reason too as creativity is the one thing they have an abundance of.
A return for Fabregas would have meant that either Aaron Ramsey or Jack Wilshere would've been cast aside. The Welshman was phenomenal last season apart from his injury lay-off. The last thing you want to do is put him in the shadow of Fabregas just when he's blossoming into one of the best midfielders in Europe.
Wilshere is yet to put his injuries behind him and fulfil his potential but he needs the opportunity to do so. Already he was made to play wide on a number of occasions last season to accommodate Ramsey and Mikel Arteta. Where would signing Fabregas leave him?
Alex Oxlade-Chamberlain is another who flourished when played in central midfield and may yet have a future there while next season is seen as many to be the breakthrough campaign for wonderkid Gedion Zelalem. Surely accommodating one player who isn't a priority is not worth obstructing the development of so many other talents.
Of course, Fabregas is a World Cup winner and is far more experienced on the big stage, something Arsenal have consistently been accused of lacking. However, the current crop have finally won a trophy together, replacing those that don't need replacing will only undo the bonds and belief that sprouted from that triumph.
Furthermore, if you need to sign experienced players, leaders and winners, then by all means do so. But the least you can do is make sure they're signings in areas of the pitch where you desperately need it.
Yes, Arsenal do have money to spend, like Wenger has reiterated but that doesn't mean that they should splurge on luxury ahead of necessity. The Gunners aren't just one superstar away from winning the title. There are several areas that still need addressing if they're going to break this habit of collapsing in the second half of the season.
They need to improve their squad depth but midfield is hardly the area that needs bolstering unless it's a defensive midfielder they sign. Apart from that, they also need a right-back, center-back and most importantly, a world class striker.
Surely, the £30 million that would've been spent on Fabregas should be put towards landing a top center forward. When Theo Walcott and Oxlade Chamberlain were injured last season, Arsenal lacked pace in wide areas, perhaps they could use some investment there as well.
The belief that Arsenal lost the title because of one injured player (Ramsey) is ludicrous. They suffered a host of crippling injuries to several key players and if they are going to be champions, they need to improve the depth of the entire squad. If Olivier Giroud was ruled out for a long spell last season, things may have been even worse for Arsenal.
What kind of a message would it have sent to the other players if Wenger re-signed Fabregas? "Alright, you can leave us, if it doesn't work out, we'll gladly take you back regardless of the arrangements we've made since. We'll happily jeopardize the careers of the players who worked hard to get here just so you can return."
Admittedly, the downside is that Arsenal's direct rivals have been strengthened as a result but you can't splash £30 million on a player you don't need just to prevent that from happening. It would be like Manchester United re-signing Paul Ince all those years ago despite the growth of Paul Scholes and Nicky Butt just to keep him away from Liverpool.
No, the logical move was the one that was actually made. Pragmatically speaking, Fabregas and Chelsea are a perfect match at the moment. Many would've liked to see him back at Arsenal but the pros simply couldn't match up to the cons.
What is YOUR opinion on this topic? Leave your comments below or discuss with our experts @ShikharrC and @BrendonNetto on Twitter.

How do you stay up with football when on the move? With http://m.goal.com –your best source for mobile coverage of the beautiful game.