---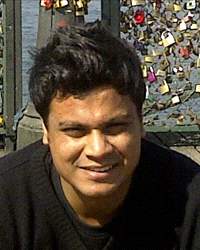 BY ADITYA BAJAJ |

Follow @adityabajaj

---
There isn't a lot of optimism surrounding Italy's chances at the World Cup in Brazil and you can't blame one for being skeptical about their journey which begins on the 14th of June in the beautiful city of Manaus. The Azzurri are yet to record a victory in their last seven games and the results haven't done any good to lift the doom and gloom amongst fans and critics alike.

The last time they secured all three points was almost nine months ago last September against the Czech Republic, a win that sealed their spot in this summer's showpiece with two games to spare.

Prior to their present winless streak that includes two inconsequential World Cup qualifiers and five friendlies, the Italians won six of their last ten 'competitive' games drawing three and losing one in the process. The one they lost was against Brazil in the last group game of the Confederations Cup last summer with both teams having already qualified for the semi-finals. Their last victory against the Czechs meant the job was done.

Here's the point - when it has mattered the most, Italy have delivered results under Cesare Prandelli.

Delve deep into his record since he took over as coach post the World Cup debacle in 2010, and the numbers speak for themselves. Prandelli has only lost twice in 31 competitive games with the national team. The only two defeats include that 4-0 thrashing in the European championship finals against Spain in 2012 and the 4-2 loss to Brazil in the Confederations Cup which was marginally inconsequential.

As far as the friendlies are concerned, they cannot and shouldn't be used to form the basis of any judgment. Much was read into some lackluster performances prior to the 2006 World Cup and Euro 2012, but the Italians came out good finishing first and second in those two tournaments respectively.

The one weapon that Prandelli has over his contemporaries is the versatility of his squad. It's hard to find another manager spoilt with choice when it comes to tactics and formations.

Italy are expected to start with a 4-3-2-1 against England next week, but the depth of this squad allows them to seamlessly transition into a plethora of formations ranging from the 3-5-2 to the 4-3-1-2 or even a 4-3-3 depending on the opposition.

Antonio Cassano's availablity allows Italy to switch to a two man attack in case the need to do away with the lone striker arises during the course of the tournament. He had linked up brilliantly with Mario Balotelli in the Euros in Poland and Ukraine two years ago. For a three pronged attack, Alessio Cerci and Lorenzo Insigne are able players who play wide on the wings lending width as and when necessary.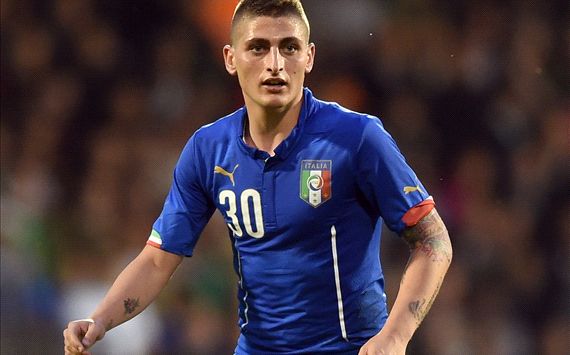 Back-up to the Maestro | Marco Verratti provides Italy with an alternative to Pirlo
However, it's the three man midfield that is expected to stay constant in whatever formation Prandelli decides to deploy on a given match day. Much was said about how 21-year old Marco Verratti is a misfit alongside midfield maestro Andrea Pirlo but the duo together is a way of tackling the opposition's plan of closing down Pirlo who is well known to dictate the midfield no matter what the situation.

It is often believed that shunting out the Juventus midfielder from the game is the key to stopping Italy, which arguably is true but here's the catch. Having Verratti around, gives Italy another creative outlet should Pirlo be successfully man marked. Thiago Motta has been deployed in a similar manner with Verratti at PSG and that gives Prandelli the confidence to use that option with the national team.

Daniele De Rossi's role as a part time midfielder and part time center back is crucial to how effectively Pirlo is able to play the role of director like he has done regularly for Juventus over the past few seasons. Then of course there is Claudio Marchisio, who can play either upfront as an attacking midfielder or alongside Pirlo in a three man midfield – a dual role he performs regularly in Turin.

In defense, the Juventus trio of Giorgio Chiellini, Andrea Barzagli and Leonardo Bonucci could easily fit into either a three man defense or the more traditional line of four with Milan fullbacks Ignazio Abate and Mattia De Sciglio on either side of the wings. Torino's Mattia Darmian has experience as a wing back having played there all season, which allows Prandelli to switch to a 3-5-2 that has been widely used in Serie A over the past few seasons.

It's this ability of these players to play so many different roles on the field that provides much needed depth to the squad.

Much of this versatility owes credit to the Serie A, which despite having fallen behind the English Premier League, Bundesliga and La Liga over the last decade, still retains the quality and tactical nuance it has always been known for.
Clubs in Italy deploy so many different formations that not only allows the Italians to adapt successfully in these setups nationally, but also renders them well-equipped to deal with the threats posed by the opposition.

While Germany, Spain and Brazil have an excellent group of talented players, it's the lack of an alternative to Plan A that could hurt them. All three teams are exceptional and difficult to play against when their plan is executed well but it's difficult to fathom Brazil and Germany play in anything other than a 4-2-3-1 or Spain in a 4-3-3.

On the other hand, where the Italians lack in individual talent, star power and flair, they make up for in their strength in depth and immense flexibility. This is where both Prandelli and Italy hold an edge in the tournament.

Italy reclaiming the World Cup they last won in 2006 is still a long shot, but the ability to transform into a different team everytime they step onto the field will keep the opponents guessing and that could help them navigate far into the latter stages of the tournament.
How do you stay up with football when on the move? With http://m.goal.com –your best source for mobile coverage of the beautiful game.