---


BY BRENDON NETTO |

Follow @BrendonNetto

---
England's famous 'Golden Generation' emerged in the late 90's and stumbled through their rein for the next decade. On paper, the quality they boasted was among the best in the world, but they were crippled by their most basic yet prominent shortcomings - balance and cohesion.
So why did that group of superstars, esteemed professionals and downright fantastic players struggle to blend into a great team that could do justice to their individual credentials? Ever heard the phrase 'too many cooks spoil the soup'? That most certainly applies here.
At the turn of the millennium, England manager Sven Goran Eriksson chose to play Paul Scholes on the left to accommodate Steven Gerrard and Frank Lampard in central midfield. Looking back at it now, it seems even more ludicrous that a player described by Zinedine Zidane as 'the best midfielder of his generation' was made to play as a winger.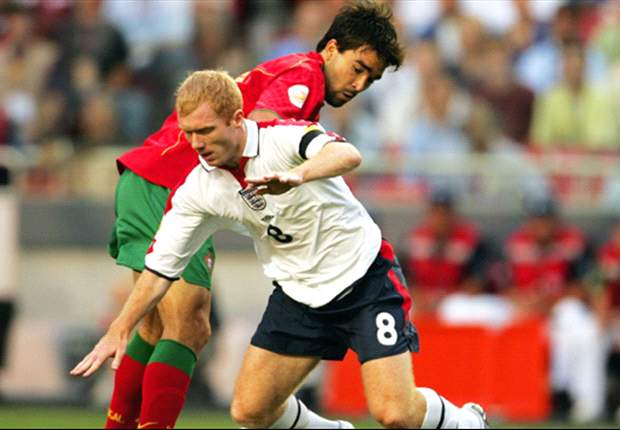 Scholes was made to play as a winger
However, Scholes wasn't the last quality English central midfielder to be condemned to the left flank. Gerrard was made to patrol that side under Fabio Capello while Gareth Barry and Lampard played centrally.
You see, the Italian quickly drew the conclusion that Gerrard and Lampard were not a compatible central midfield pairing, possibly because of their similar attacking instincts. Meanwhile, Barry played a more withdrawn role and was in fantastic form with Aston Villa.
However, despite coming to terms with the failure of the Gerrard-Lampard combo, Capello was unable to make the even bigger call of dropping one of the two. Lampard was in great form and while Gerrard was playing well too, what went against him was the fact that he had the ability to do a better job out wide.
The Liverpool skipper and the Chelsea midfielder were deemed immune to the axe on account of their reputations. Gerrard played as a left midfielder for nearly every qualifying game, friendly and at the 2010 World Cup itself.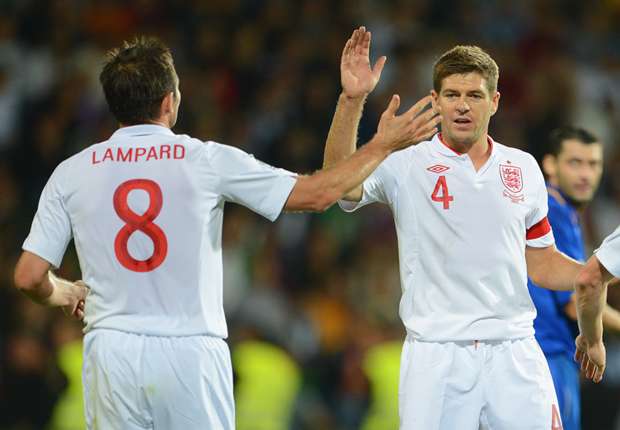 Gerrard and Lampard could never make it work in midfield
At the time, England had the options of Joe Cole, Adam Johnson, Ashley Young and James Milner as candidates for that left wing role. None matched up to Gerrard as individuals but would surely have offered better balance to the side. Capello effectively sacrificed the team's cohesion rather than benching Gerrard or Lampard when that fate would surely have befallen players without such illustrious statuses.
The left wing conundrum haunted England for years, prompting many to utter under their breath, "if only Ryan Giggs was English." Fast forward to the present and not much has changed with the utterance now altered to, "if only Gareth Bale was English."
Danny Welbeck seems to be Roy Hodgson's first choice on the left but the Manchester United striker invariably drifts into the box rather than offering width on that side. That wouldn't be so bad if not for the fact that England have far too many players congesting that area in front of goal.
Like so many England squads in the past, they've been blessed with an embarrassment of riches in midfield. This time in particular, they have several vying for the role in behind the main striker, Daniel Sturridge. Wayne Rooney clearly has first preference and that's where the problem stems from.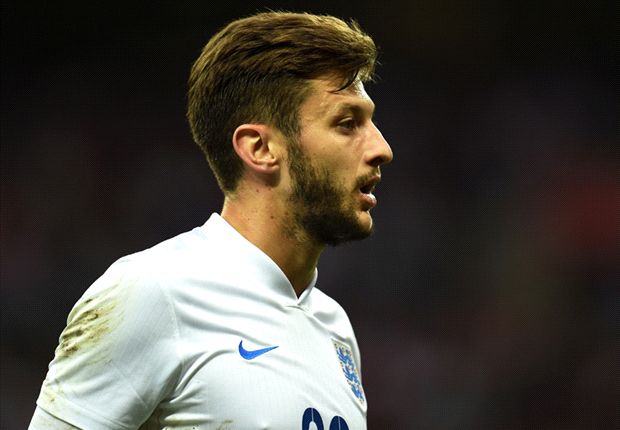 Lallana needs to be used properly
Despite Rooney's quality, Adam Lallana has emerged as a playmaker, the likes of which the nation hasn't seen before. The Southampton man is two-footed, possesses sublime close control, an eye for a pass and superior dribbling.
His form has justified his place in the first eleven but in order to accommodate Britain's most marketable player in the number 10 role, Lallana has been made to feature on the right flank, like he did against Peru on Friday night.
England dominated possession but created precious little in the final third. They didn't carve open an experimental Peru side and the 3-0 final score in their favour was flattering to say the least having procured two from corner-kicks.
Lallana drifted into middle to get involved and did well but unfortunately he and Rooney ended up jostling for the same space. Their play was very narrow with the full-backs having to provide any sort of width.
In truth, if you take Rooney out of the equation, things seem a whole lot simpler. Sturridge plays up front with Lallana in behind, Welbeck or perhaps Raheem Sterling (who would offer more width) features on the left with Alex Oxlade-Chamberlain providing pace down the right. That looks like a far more balanced attacking force with pace, width and ingenuity.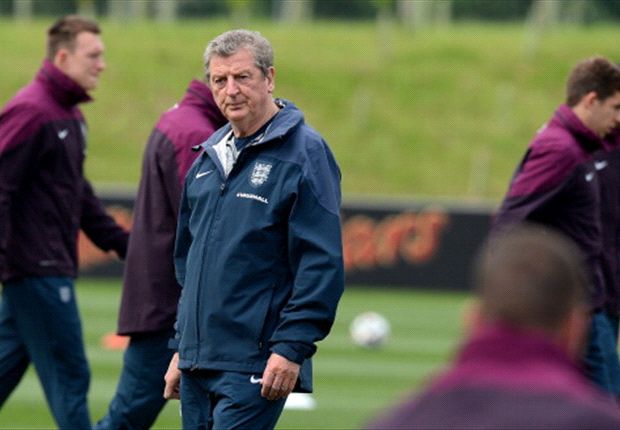 Hodgson must be clever with his team selection
This is not to say that Rooney should be dropped no questions asked. Instead, Hodgson must be brave to drop big players depending on the opposition. If they are bound to enjoy more possession and will have to be meticulous to unlock a stubborn defense, Lallana should be their chief playmaker with Rooney either on the bench or replacing Sturridge upfront.
However, if they come up against teams like Spain, Germany or Netherlands who dominate the ball, it would make sense to have Sturridge's pace in attack for the counter and Rooney's industry to support the midfield, meaning that Lallana could then drop to the bench. Hodgson must be clever and flexible in his selection as he certainly has enough strength in depth to do it with even the likes of Ross Barkley and Jack Wilshere to call upon.
If England abandon this crippling practice of choosing their best players rather than their best team, they may finally begin to play with the freedom and fluidity they should be exhibiting. At the 2014 World Cup, they have an exciting variety of players at their disposal and they owe it to themselves to make the most of that.
How do you think England should set up? Leave your comments below or discuss with the writer on Twitter @BrendonNetto.
How do you stay up with football when on the move? With http://m.goal.com –your best source for mobile coverage of the beautiful game.