COMMENT
By Ben Hayward | Spanish Football Writer
Finally, some good news for Barcelona. The Catalan club announced on Friday that the Argentine will put pen to paper on a new contract over the next few days, coming good on their promise to make the 26-year-old the world's highest-paid player once again. Having placed their faith in the forward, however, they will hope he can respond in kind by returning to his brilliant best.
This has been a strange season for Messi. Troubled by injury and blighted by off-field problems including the tax evasion case which saw him end up in court late last year, the Argentine has struggled with fitness, form and focus in 2013-14. Inihibited at times by the presence of Neymar and less effective (and less important) in the more direct approach employed on occasions by coach Gerardo Martino, the 26-year-old remains the shining star at Camp Nou - but has often looked lost and absent when it has mattered most this term.
Unable to score in five fixtures against Atletico Madrid, he was strangely subdued in the last of those, covering just 6.8 kilometres in the Champions League defeat at the Vicente Calderon in April. A week later, he was also powerless to prevent Barca from losing out to Madrid in the final of the Copa del Rey.
"We didn't want Messi to be involved too much," Martino said surprisingly after the defeat to Diego Simeone's side in April. Out on the wing, the Argentine didn't seem too interested either and his hunger was questioned by former Barca assistant Angel Cappa earlier this season. "He has lost his passion for the game," the Argentine said.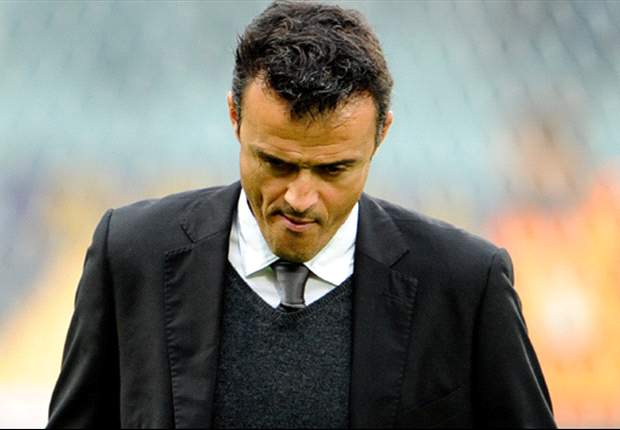 New project | Luis Enrique will want Messi firing on all cylinders next season
Messi has since shown that's not the case, but his fluctuating form and distant demeanour remain a concern. On Saturday, in Barca's last game of the current campaign, he has the chance to rewrite the narrative to some extent in an otherwise sub-standard season. If he can inspire the Catalan club to victory over Atletico at Camp Nou and lead the Blaugrana to La Liga, 2013-14 will be viewed in a very different light.
In that respect, his renewal is a big boost ahead of what is a massive match for the club. The 26-year-old will then switch his attentions to the World Cup with Argentina this summer, but back at Camp Nou in August, he will be expected to lead the new sporting project under Luis Enrique.
The Asturian is a fitness freak and will want Messi in tip-top shape, working hard in training and in games, fully focused and firing for what is hoped will be the start of an exciting era under the former Barca and Spain midfielder.
It is often said that players peak at 27 and Messi will reach that age during this summer's World Cup, but with a new coach and a new project, Barca will hope to see the Leo of old next season.
"His renewal will give him peace of mind and especially to the club, who can continue to count on the best player in the world," Martino said on Friday.
For eveything he has done for the Catalan club, Leo fully deserves his new deal, but he will now be expected to return the favour with complete commitment in 2014-15.
Follow Ben Hayward on