---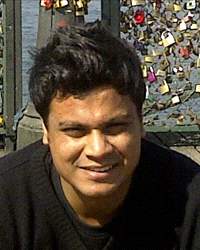 BY ADITYA BAJAJ |

Follow @adityabajaj

---
There was a sense of euphoria back in January early this year, when Clarence Seedorf was chosen to replace the beleaguered Massimiliano Allegri on the Milan bench. A poor start to the season, coupled with the continuous struggle to string results on the field meant the former Cagliari manager's days were numbered and Sassuolo proved to be the straw that finally broke the camel's back.
A former Rossoneri legend was coming back to the San Siro and a hero's return is what he got. Seedorf's arrival as the new Milan manager was accompanied with the grandeur that's today only reserved for superstar signings during transfer windows.
Milan fans were gripped with a sense of hope, that the bad days were finally behind and like Seedorf himself put it – he was here to start a new era, having culminated his own career as a player with Milan at the end of one of the most successful cycles of the Silvio Berlusconi era.
But boardroom politics had already cast a shadow on his spell even before he had taken charge of his first game as a manager. Reportedly, Milan CEO Adriano Galliani wanted to bring on another former San Siro legend, Filippo Inzaghi to take charge only to be vetoed by President Silvio Berlusconi who personally wanted Seedorf on the bench.
The club had already been gripped by dramatic events last December when Barbara Berlusconi tried to force Galliani out of the club until Silvio Berlusconi had to intervene, as a result making them both CEOs to appease the situation.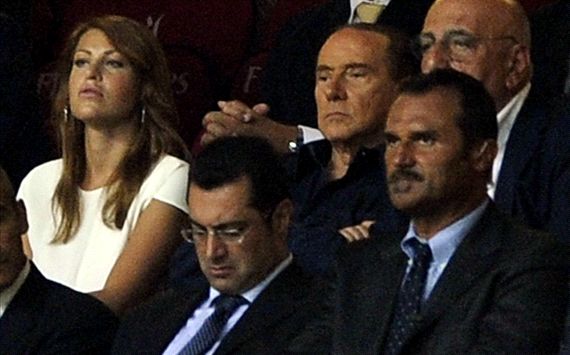 Boardroom politics | The Milan board has been unfair on Seedorf despite the fair results
However, a bright start to his tenure and string of good results on the field meant all the worries regarding Seedorf's appointment took a backseat for a moment. Milan were winning again and that's all that mattered. Until of course the defeat to Juventus at home, that sparked off a run of four losses including a damaging 4-1 thrashing by Atletico Madrid in the Champions League.
Seedorf's future has remained uncertain ever since.
Continuous remarks by the people at the upper echelons of the club fuelling reports of discontent with the Dutchman have not stopped. What's worrying is the way he is been treated by the same man who pushed for this appointment in the first place – Silvio Berlusconi. The latest in the many unruly comments came last week when the president remarked that even an elderly could do Seedorf's job.
Not that poor results justify such uncanny behaviour towards a man who is been a gentleman throughout his career, but it's one thing to take swipes at your staff when that's the case. But then, it's totally another to treat someone that way when things have been fairly well and positive.
Statistics point to a completely different picture than what the behaviour of the board members has painted over the past two months. Under Seedorf, Milan have collected a total of 32 points in 18 games with only Juventus and Roma having performed better than the Rossoneri over the same period. Compare that to the 22 points in 19 games under Allegri from whom he inherited a team totally destroyed in self-confidence and morale.

The Rossoneri have been in scintillating form over the past eight games with six victories that included a five game winning streak – their first in over two and half seasons – and only two defeats, one to the much superior Roma and the most recent setback against Atalanta this weekend.
It's unfair to judge a manager who took over in the middle of the season, and whose real work only starts when he takes charge of his first full season over the summer. That's when you start taking a call over his future. Currently, he is still making ends meet with a team that is not his own and was haphazardly assembled during the Allegri-era.
It is clear that Seedorf has done fairly well until now over the past three months, but we still don't know what he is or isn't capable of. We will only find that out when he assembles (if the board supports him) his own squad and starts afresh next season. Not supporting him openly and disrespecting a man who has been a Rossoneri through and through and over the past two decades been one of the most respected figures in world football, is puzzling to say the least.
| | |
| --- | --- |
| | "My relationship with Galliani? We have a relationship for 10 years now and it goes behind football as we were often in Brazil together with our families. I don't want to take Galliani's job – I want to be the Milan coach, not the President or the General Manager." |
Financially too, it could dent a hole in the club's already shallow pockets as with two years still in his contract his sacking could cost Berlusconi and co. a further €10 million - a figure that could be utilised in the summer.
With Paolo Maldini already having criticized the club and its management a few months ago, Milan are set to distance themselves from yet another former legend with Seedorf looking more and more unlikely to stay on next season. A club known for always keeping its former players close is sending out a wrong message.
Whether Milan retain him or give him the bullet, that's their decision. Okay, they don't seem to like him as much and that's fine but the least they can do is not disrespect a man who despite the treatment has maintained his dignity and love for a club he considers his home.
Kudos to him.
How do you stay up with football when on the move? With http://m.goal.com –your best source for mobile coverage of the beautiful game.