Brendon Netto


COMMENT | Champions League

Follow on
When Pep Guardiola took charge of Bayern Munich, there was little he could do to make them more intimidating than they already were. Jupp Heynckes had led them to a perfect season that saw them win the treble in emphatic style. However, Guardiola pushed all the right buttons to ensure the Big Red Machine appears invincible.
Under the Spaniard, they dominate possession and overwhelm teams with sheer numbers in the attacking third, reminiscent of the Barcelona way but not without a distinct twist. However, if you had to pick one team in world football that was tailored to attack their few weaknesses with precision, it would have to be Real Madrid.
Arguably the most devastating counter-attacking team on the planet, Los Blancos are perfectly equipped to not only thwart Bayern's advances but retaliate to good effect as well. While this fixture may be expected to play out like a typical clash between Jose Mourinho's Madrid and Guardiola's Barcelona from a couple of years ago, the two teams who play on Wednesday night have several different elements to their game.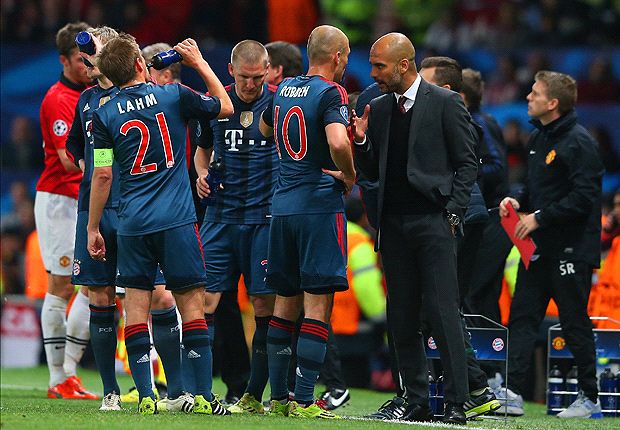 Guardiola has taken Bayern forward
Bayern aren't all about tiki-taka football. Towards the end of his Barcelona stint, Guardiola tried to devise a 'Plan B' but didn't have the necessary players to succeed in his attempt. The ones he had were phenomenal technicians but for better or for worse, they were slaves to the brand of football that was instilled in them through the uncompromising philosophy preached at La Masia.
That is not the case at Bayern. With the German outfit, Guardiola has been able to be far more flexible with his systems and that has made him a more proactive manager as well. The Bundesliga champions have often operated in three different systems during the course of a single game. They have the ability to cycle through formations with ease and are capable of taking a more direct route as well.
Similarly, Carlo Ancelotti has transformed Real Madrid and what's admirable is that he did so while maintaining and perhaps even honing their best feature which is their threat on the counter-attack. With the arrival of Gareth Bale and the emergence of Jese Rodriguez, Madrid boosted their pace in attack this season, although the latter is injured and the Welshman remains a doubt for this fixture.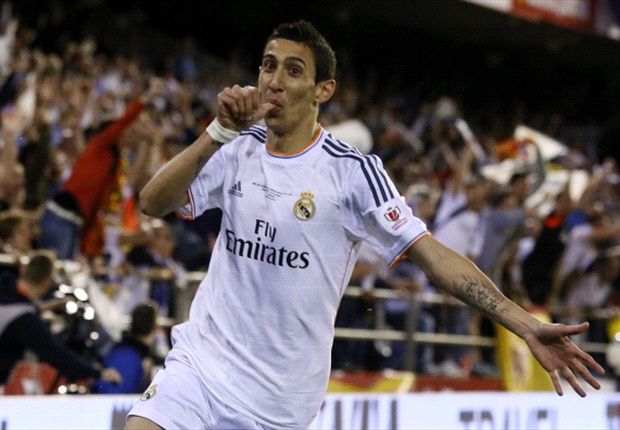 Di Maria has been a revelation
Ancelotti didn't begin his time at the Santiago Bernabeu without hiccups though as he suffered early set-backs in the domestic league. However, he quickly altered their system from a 4-2-3-1 to a far more flexible and fluid 4-3-3.
His utilization of Angel Di Maria in particular has been excellent. The Argentine has featured in central midfield more often than not alongside Luka Modric while Xabi Alonso operates in a withdrawn role.
Di Maria has brought bundles of energy into their midfield and often covers for Cristiano Ronaldo down the left flank. It's this energy and mobility in at their core that also brings the best out of Modric and will be essential when they face Bayern.
That's why Bale's recovery from illness is key to Madrid's chances as Di Maria would have to take his place on the right flank if he is not able, with Isco being drafted into midfield.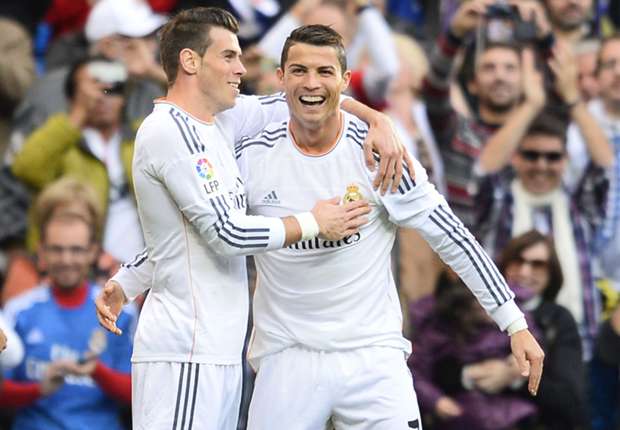 Madrid have the tools to hurt Bayern
For all his shortcomings that lead to his recent termination as Manchester United manager, David Moyes did a decent enough of job of exposing Bayern's vulnerability on the break even if the ploy wasn't expertly executed and ultimately ended in defeat.
Danny Welbeck's pace was a real threat down that inside left channel and one can imagine the havoc Ronaldo could wreak if allowed similar opportunities. Madrid also have pace across their back four and therefore will not have to sit as deep as United did.
There's no question that their midfield is far superior to the one Bayern faced against the English outfit. They will make much better use of the ball when they get a hold of it.
Madrid have weaknesses of their own though. Alonso, Pepe and Sergio Ramos seemed to struggle to deal with Borussia Dortmund's movement through the middle in the second leg of their quarter-final tie. However, Bayern don't play with the same frantic pace, their approach is based on control and that should suit Ancelotti's men to a certain extent.
The aforementioned arguments don't make Madrid favourites, not in the least bit. However, they do render them the most capable of toppling the Bundesliga giants.
Do Madrid have what it takes to beat Bayern? Leave your comments below or discuss with the writer on Twitter @BrendonNetto.
How do you stay up with football when on the move? With http://m.goal.com –your best source for mobile coverage of the beautiful game.