COMMENT
By Shikharr Chandra
Tottenham Hotspurs made all the headlines in the summer transfer window. Gareth Bale broke all records as he moved to Spain's capital for £85.3million, a sum that the London side would use to rebuild as they prepared for life without the Welshman.
In the able hands of Franco Baldini, Technical Director and Andre Villas-Boas, Spurs began their £110million splurge. The likes of Eric Lamela, Roberto Soldado, Christian Eriksen, Paulinho, Ettiene Capoue, Nacer Chadli and Chiriches were signed as they broke their transfer record fee twice in the same window.
They were everyone's favourites to break into the top four and stay there for a few seasons; some even touted them to challenge for the title.
Arsene Wenger was left disappointed in his pursuit of Luis Suarez, Gonzalo Higuain or even Wayne Rooney. What he could manage only Yaya Sanogo and Mathieu Flamini on free transfers in addition to Mesut Ozil who was signed for a record fee from Real Madrid on the deadline day.
But despite breaking the bank, Arsenal failed to answer their primary concern which was to strengthen their strike-force with only Olivier Giroud as the only reliable centre-forward.
The theory's of Arsenal's demise and Spurs resurgence was in discussion for a few seasons especially with the former's trophy drought.
Thanks to their splurge in the transfer window, there was a sense of optimism at White Hart Lane while many resented Wenger's failure to sign a striker.
But as Spurs slumped to yet another humiliation, this time at Stamford Bridge the optimism has faded. "There have been too many blips. The club talks about fourth, wake up," said Tim Sherwood who blasted his team's performance. He openly criticized his team as they lacked desire, passion and professionalism.
Tottenham's season has been dismal to say the least. The North Londoners had been beaten 6-0 and 5-1 by Manchester City, 5-0 by Liverpool and 3-0 by West Ham before the 4-0 thrashing by Chelsea. They failed to defeat Arsenal and were knocked out by their rivals in the FA Cup as well. The only silver lining for them has been their win over Manchester United, but seeing the latter's form that can hardly be billed as an achievement.
Villas-Boas was shown the door after a string of poor results as he wasn't given adequate time to let the new signings adapt to the new environment. A rebuilding process can be successful only when the players and the manager can adjust to their new surroundings. However club chairman Daniel Levy needed results and with more than a £100m spent in the summer, patience was bound to run out.
Villas-Boas' decision to not play Emmanuel Adebayor and instead sticking with new recruit Roberto Soldado didn't go down well as far as their results were concerned.
A good penalty conversion rate is all that the Spaniard has had to show for in his first season at the club.
Nacer Chadli and Christian Eriksen haven't been in the best of forms while Capoue and Paulinho have hardly set the stadium rolling.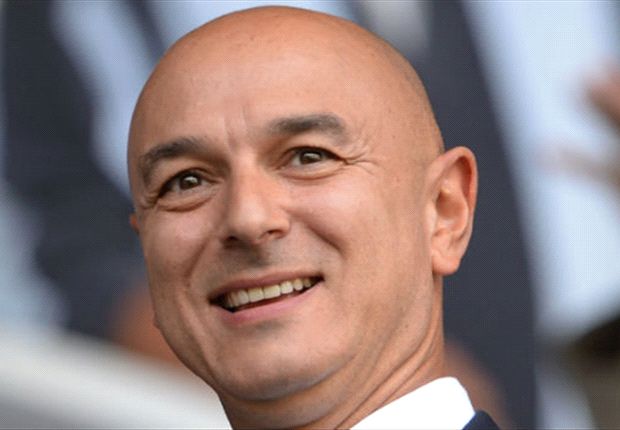 Levy lost patience with Villas-Boas
Arsenal have once again illustrated that despite spending less than half of what their neighbours managed, they are still miles ahead of them. Wenger's side are favourites to win the FA Cup and look likely to end their trophy draught and are also still in with a chance to win the Premier League.
The biggest difference between the two sides has been Arsenal's decision to back their manager to rebuild and bring them back to winning ways.
Tottenham decided to part ways with Villas-Boas and couldn't really get able replacement for him.
There is little chance that Sherwood will be at the helm next season, especially with Louis Van Gaal the favourite to take over the job. However even then, their chances of breaking into the top four look bleak. While there are a couple of top players at Tottenham, the number of average ones supercede them.
The goal difference of zero is awful for a side challenging for the top four place.
There was a lot of early promise from Tottenham, but as the two teams step out at the White Hart Lane on Sunday evening, we might once again see a reminder of the difference between the two London clubs has not narrowed down but has increased miles more.