Brendon Netto


COMMENT | England

Follow on
If West Ham United resorted to '19th century football' to grind out a point at Stamford Bridge, what Chelsea pulled off at the Etihad Stadium on Monday night was nothing short of cutting-edge. The Blues beat the mighty Manchester City in their own backyard by a solitary goal. At the final whistle, the cameras predictably hounded the one man that made it possible, and no, it wasn't the goal scorer Branislav Ivanovic.
It was the kind of occasion and challenge that regularly brings the best out of Jose Mourinho and to that, his old foe Manuel Pellegrini had no answer. Even though they scored the only goal of the game and hit the woodwork thrice, 'The Special One' didn't send his team into this fixture with all guns blazing. Instead, to borrow a word from Sam Allardyce's evidently flawed vocabulary, Mourinho simply 'out-tacticed' Pellegrini.
Chelsea were set up to attack exclusively on the break and that intent was made clear by the omission of Oscar who had to make do with a place on the bench. Meanwhile, the pacey and direct triumvirate of Eden Hazard, Ramires and Willian operated behind Samuel Eto'o in attack.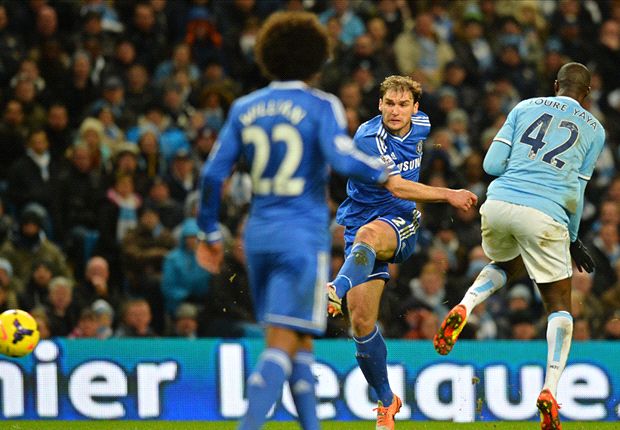 David Luiz and Nemanja Matic were the two anchormen in midfield who got behind the ball and supported their back-line in defense but also provided a platform from which to launch those devastating counter-attacks.
Chelsea had to scramble a bit in order to survive City's early onslaught when the hosts dominated. They had plenty of chances and could have gone two or three goals up. However, once the Londoners weathered the storm, the rest went exactly according to plan and they could have scored a few more goals themselves.
In truth, the strategy employed by Mourinho wasn't the first of its kind. It was a classic counter-attacking performance, executed to perfection. A ploy frequently used by several teams against Barcelona, even the ones that weren't managed by the Portuguese like Paris Saint-Germain or AC Milan during last season's Champions League.
Within the Premier League as well, Sir Alex Ferguson often chose to play on the counter-attack in his clashes with Arsenal over the years. In fact, this isn't even the first time City have been found out by this particular game plan at the Etihad. Brendan Rodgers' Liverpool side ran them close and were unfortunate not to get a result.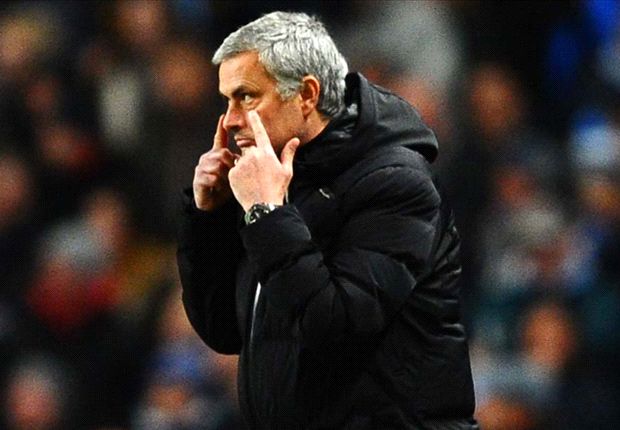 However, Mourinho's genius shone through not in the overall strategy he employed but in the finer aspects and precise details of its execution that only comes from the 'special' way and intensity with which he drills his team on the training pitch. It's that obsessive attention to detail that makes all difference.
From City's perspective, their shaky defensive performance will be a cause for concern. They've been breath-taking in attack but their defense was so nervy against Chelsea at times that one wondered whether it was the back-line from the other side of Manchester parading about in light blue shirts.
It must be said that the Citizens were missing some key personnel. Fernandinho would have given them so much more in midfield than Martin Demichelis while the absence of Sergio Aguero proved vital against this kind of opposition.
Mourinho's master class was in play off the pitch as well. Ahead of a huge match, players don't always need to hear about the tactics all over again and so he didn't bother them with it. Instead they were treated to a team talk from the masseur Billy McCulloch who screamed at them in Scottish according to the Chelsea boss which may have served to distract them from the magnitude of the game instead of putting extra onus on it.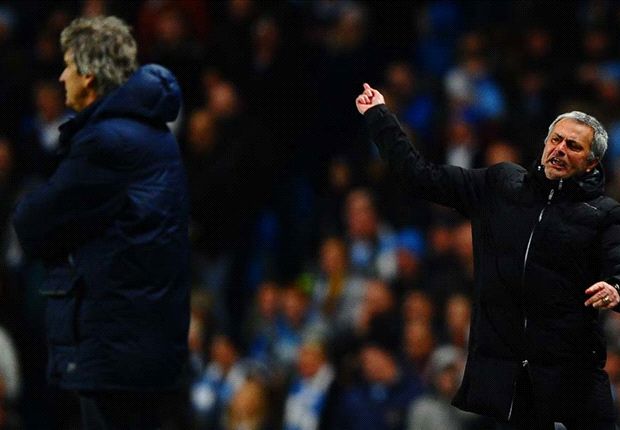 Even after the match, the Portuguese deflected the pressure of a title challenge away from his side and shifted it onto Arsenal instead saying, "Arsenal have to play City at the Emirates. Maybe now Arsenal feel they are favourites for the title."
He went on to further absolve his team of any pressure as he denied the suggestions of a three horse race: "Two horses and a little horse that still needs milk and learns how to jump. Next season we race."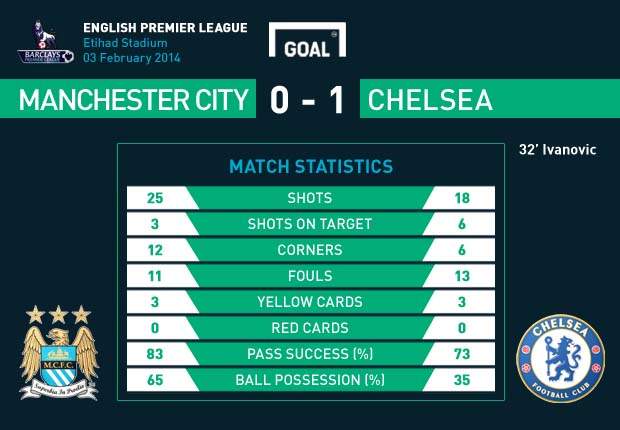 The manner of this result is precisely why Chelsea fans sang Mourinho's name even after he sold their beloved Juan Mata to fierce rivals no less. And perhaps a key by-product of the victory over City was the realization that the little Spaniard could not possibly have been part of this kind of Chelsea performance.
At the end of the day, there was no bus or aimless punts up the pitch. What transpired was a classic clash between an idealist and a pragmatist. Yes, Mourinho is of the latter variety but that doesn't mean that he's any less of a visionary.
He didn't invent the counter-attack but few would argue against the notion that he may just have perfected it and in doing so, has made a 'transitional' Chelsea side serious title contenders, even if he refuses to acknowledge it.


Are Chelsea title favourites? Send in your thoughts in the comments below or discuss with the writer on Twitter

@BrendonNetto.
How do you stay up with football when on the move? With http://m.goal.com –your best source for mobile coverage of the beautiful game.