Brendon Netto


COMMENT | England

Follow on
We're halfway through the January transfer window but have so far been starved of high-profile moves. The usual suspects have only poked and prodded at potential targets so far and even the rumour mill is starting to concoct lazy, baseless stories as a result of the lack of movement. Fortunately, the peculiar transfer activity at Stamford Bridge has kept us interested.
Chelsea's famous loan system is hardly fresh news but it has taken center stage of late with the re-signing of Nemanja Matic. He was bought as a promising 20 year-old from Kosice for the modest sum of £1.5 million. After two seasons in which he made just three appearances for the Premier League outfit, he was loaned out to Vitesse for a year.
Having impressed with the Dutch club, he was used in a player plus cash deal the following season which saw him move to Benfica along with £21 million while David Luiz went the other way. He went on to win the Portuguese league and was voted the Player of the Year in the 2012-13 season. His market value soared and the likes of Arsenal and Manchester United began to circle before Chelsea decided they wanted him back.
However, they weren't going to get him on the cheap. Instead, it took £21 million to prise him away from the Portuguese club, after letting him go for an estimated value of just £3 million. The whole situation highlights the faultiness of Chelsea's system. With the carousel of managers they've operated with over recent years and the pressure to deliver immediate success, none have been inclined to blood young players and bed them into the first team.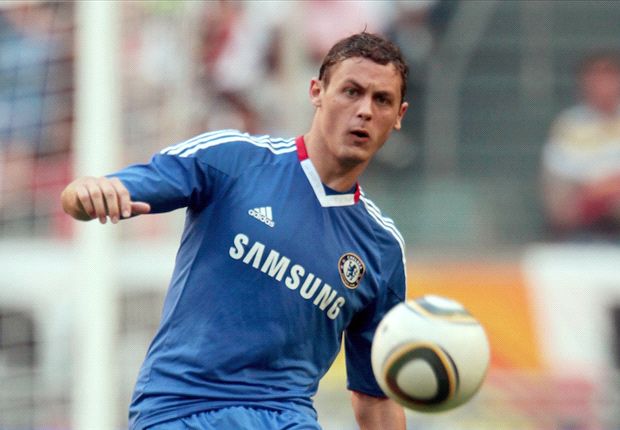 Nemanja Matic: Never got a chance to prove his talent
Even though Matic showed plenty of promise, he wasn't given a fair chance and his form in the Dutch league while on loan wasn't enough to warrant a place in the first team. Ideally, he should've been allowed the chance to prove himself in the Premier League after his loan spell but the opportunity to offload him emerged and was duly taken. As a result, they've been made to pay, quite literally.
Chelsea's lack of a prolific striker this season has been a frequent topic of discussion and while the decision to send Romelu Lukaku out on loan has been its main focus, the Blues let another young striker slip through their fingers twelve months ago.
Daniel Sturridge spent four frustrating seasons at the Bridge and was never given a run in the side as a center forward. Even after an impressive stint on loan to Bolton Wanderers where he scored 8 times in 12 appearances, he was maintained as a fringe player or deployed on the right wing back in west London. Liverpool snapped him up for a bargain at just £12 million and he's rewarded them by scoring 23 times in 31 appearances since.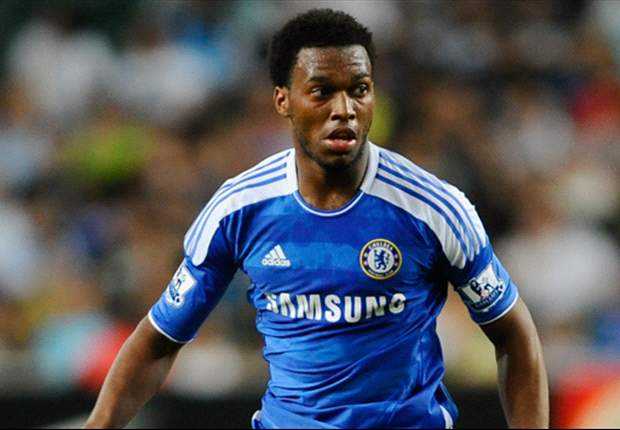 Daniel Sturridge has excelled with Liverpool
Again, that missed opportunity boils down to the club's reluctance to put faith in budding young players. Only the exceptional, and very expensive, young talents of Eden Hazard and Oscar have gone straight into the first team but those potential stars knocking on the door are consistently ignored and frequently shipped out.
Josh McEachran's development may have been compromised by precisely that attitude (although his physique still leaves must to be desired by Premier League standards). He made his debut as a 17 year-old in the 2010-11 campaign with so much promise and was in the mix under Carlo Ancelotti that season, also winning the Chelsea Young Player of the Year award.



"

He's (Josh McEachran) got an outstanding talent, similar to Jack Wilshere."





- Stuart Pearce, England U-21 manager


Subsequently, he signed a five-year deal and the club even turned down his request for a loan to Wigan Athletic after the then England manager Fabio Capello urged him to move to play regularly. However, with Ancelotti out of the picture, he only got a handful of appearances under Andre Villas-Boas and was loaned to Swansea City in January where he failed to break into their midfield, making only 5 appearances.
After an impressive spell at Middlesbrough where he won the Young Player of the Year award, he was arguably ready for life in the Premier League but was loaned to Watford at the start of this season and hasn't quite found his stride yet.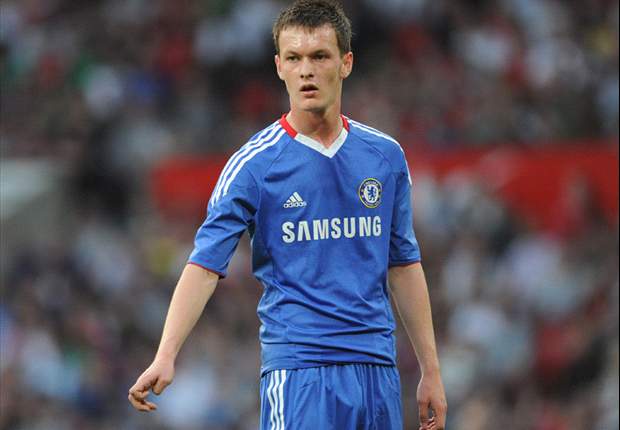 Why not give Josh McEachran a chance?
Going on loan initially is fantastic for the development of a young player but there's only so much he can grow in a lower league. There comes a point when he needs to make the step up because otherwise he can get comfortable in his surroundings and gradually begin to regress. What he needs is a club willing to give him the opportunity to make that step up and unfortunately, Chelsea have never been renowned for their patience with youth in the Roman Abramovich era.
Chelsea have almost monopolized a large portion of the young talent in Europe, securing their signatures early on at a bargain. They develop elsewhere, which spares the Blues of their wages, and should they grow into top players, the English club have the option of taking them back. However, none have made the grade as yet while a couple weren't fully appreciated for their ability.
On the other hand, Kevin De Bruyne's seemingly imminent transfer to Wolfsburg would see Chelsea benefitting from their loan policy. After purchasing the Belgian attacking midfielder for £7 million, the word is that they are poised to move him on for a fee in the region of £16 million following his impressive loan spell with Werder Bremen last season.
Chelsea stand to make a tidy profit with De Bruyne
With the likes of Thibaut Courtois, Marko Marin, Lucas Piazon, Christian Atsu and Nathan Chalobah, to name a few, gaining experience around Europe while still being attached to Chelsea, the Europa League holders have a large pool of talent to choose from while denying their opponents of the same. In fact, the likes of Lukaku and Victor Moses have almost been deployed to hurt their rivals while sparing their parent club as per regulations. Something Arsene Wenger has been upset about.
Meanwhile in Netherlands, many have been unhappy with the fact that Chelsea have loaned six of their promising youngsters to Vitesse, thereby significantly strengthening the Dutch club who currently find themselves second in the Eredivisie, level on points with Ajax. The entire process is admittedly completely legal but the two clubs have been accused of exploiting the loan system.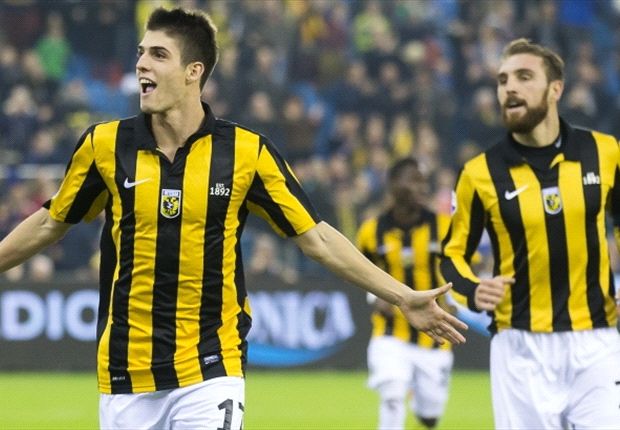 Vitesse has benifitted from Chelsea's loan policy
To a certain extent, you have to question Chelsea's incentive for buying players who are relatively talented but hold no realistic chance of playing for their senior team. Instead, they farm them out and seek to move them on at a profit. The whole system threads dangerously close to resembling the business of football agents, the same ones clubs loathe and often moan about.
While Chelsea are busy running a circuit of young players in Europe, their youth academy has been gravely neglected. Who was the last player to graduate from the academy and become a regular in the first team? Astonishingly, it's John Terry, their 33 year-old captain.
McEachran nearly broke through while Sam Hutchinson only made a handful of appearances. Ryan Bertrand seemed to almost make it having even featured in the 2012 Champions League final but he's yet to establish himself having been on six separate loan spells from 2006 to 2011 and making just 56 appearances so far.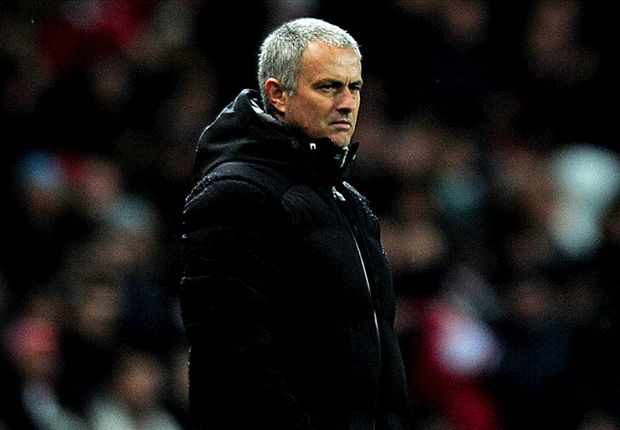 Will Mourinho consider blooding young players?
Lucas Piazon has scored 11 goals in 20 appearances for Vitesse this season. Will Jose Mourinho integrate him into the first team squad next term or will the highly-rated youngster be subjected to further loan spells which lead him to believe that he isn't good enough and should settle for a move to a lesser side while the big-money players battle it out for a starting berth?
Perhaps it's time Chelsea considered a different approach, one that involves overseeing the final stages of a prospect's development under their own tutelage and supervision so that they gain confidence in the player's ability and help him make the grade at the club by being in the company of those who have.
Maybe they should embrace the idea of implementing unproven talent into the side rather than settling for nothing less than the finished product. If they do, they might spare themselves the embarrassment and expense of re-signing them in the future when they are.
Isn't Chelsea's system of loaning players flawed? Send in your thoughts in the comments below or discuss with the writer on Twitter @BrendonNetto.