From being indispensable to making fleeting appearances, it's been an unjust fall from grace for Mata at Chelsea. Brendon Netto discusses why the midfielder must consider leaving.
Brendon Netto

COMMENT | England

Follow on
It took half a season but the inevitable has finally happened at Chelsea as their resident boy scout Juan Mata has at long last shown signs of real frustration owing to his peripheral role under Jose Mourinho. The Spaniard's reaction after being substituted at St Mary's on Wednesday deviated from his usual exemplary conduct and professionalism but then again, who can blame him?
Mata has been as gracious as humanly possible through his bit-part role this season but even the angel-faced Chelsea poster boy succumbed to frustration eventually. He was replaced eight minutes into the second half away to Southampton and trudged past Mourinho before being visibly disgruntled as he took his seat on the bench.
To the credit of the Chelsea boss, the change seemed to do the trick as his side broke the deadlock seven minutes later and went on to win 3-0. However, from Mata's point of view, the midfielder was once again the player sacrificed even though he barely put a foot wrong and that's been the story of this particular subplot throughout the season.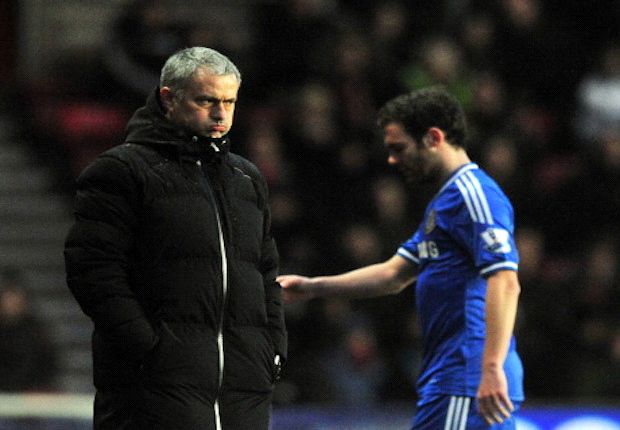 The cold shoulder| Mata didn't enjoy being substituted

It's a bitter pill to swallow for Chelsea's number ten because he hasn't been out of favour as a result of a dip in form or any kind of indiscretion on his part. Instead, the manager has simply decided that other players fit into his system rather more seamlessly and so even some of Mata's good performances haven't been enough to earn him a prolonged run in the side.
Despite being used as a fringe player this season, Mata still averages 2.3 key passes per game in the current Premier League campaign, the same as Samir Nasri and more than the likes of Philippe Coutinho (1.9), Adam Lallana (1.7), Yohan Cabaye (1.6) and Aaron Ramsey (1.4). That stands testament to his immense creative ability which has never been in question.
Mourinho has reiterated that he does not want to sell the midfielder but from Mata's perspective, he's too good a player to be satisfied with cameo appearances and the odd start. He's completed ninety minutes just four times this season and only twice in the Premier League. For a player of his calibre who's vying for a place in a star-studded Spanish midfield to feature in the World Cup this summer, that's simply not good enough.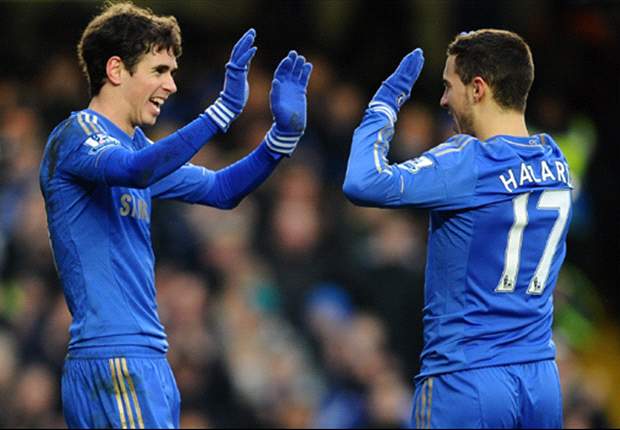 Oscar and Hazard have taken center stage
Another concern for Mata is the fact that Mourinho keeps stating his intentions of building a 'new' Chelsea team. While the Spaniard was integral to the 'old' Chelsea, the likes of Oscar and Eden Hazard seem to be preferred as the key figures for the future.
At 25, Mata needs to be playing regular football and there are clubs of similar standing that would gladly utilize him as their chief playmaker. Chelsea would understandably be reluctant to sell to a domestic rival but the likes of Paris Saint-Germain and Napoli have been rumoured to be interested as well.
Mesut Ozil left Real Madrid for Arsenal in the summer and has been largely successful in London while he may not have been as prominent a figure back at the Bernabeu under Carlo Ancelotti. Daniel Sturridge left Chelsea under similar circumstances and has flourished with Liverpool since.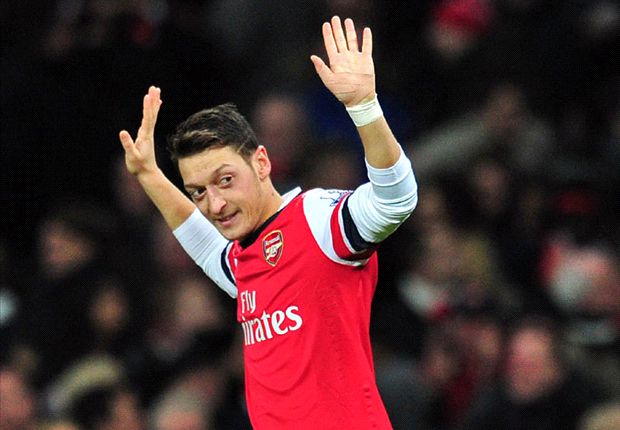 Ozil has thrived having moved from Real Madrid
Mata is no quitter but for the betterment of his career, a move away from Stamford Bridge appears to be the logical course of action. You can't fault Mourinho's methods either because they're clearly working as Chelsea have progressed in the Champions League and are only 2 points off the top in the league table.
Whether Mata actually wants to leave or not is up for debate though. He's clearly been dedicated to the club's cause during his time at Chelsea and has been a model professional. However, he would do well to look at a move away not as a sign of weakness or an admission of failure but a new challenge and an opportunity to reign supreme on a different stage.
After all, having been the club's Player of the Season for two consecutive years while winning the Champions League, FA Cup and Europa League during that time, he can't adjudge his time at Chelsea to be anything other than a success.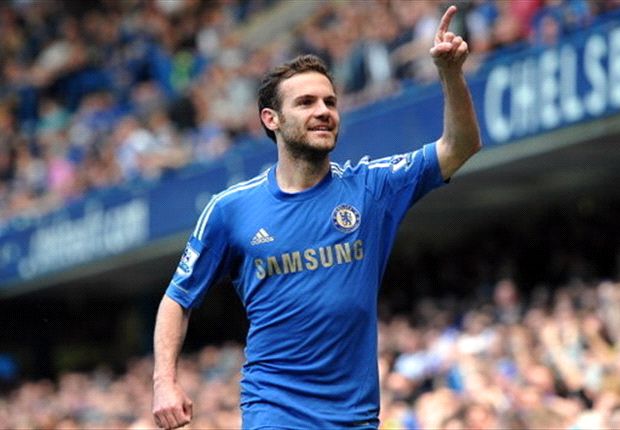 Mata's too good to be sidelined
In his first two seasons with the club he was absolutely immense as he was directly responsible for 87 goals in 118 games at an average of 0.74 per game. It's a criminal waste of talent to leave out a performer of that stature and at some point, Mata has to realize that.
Mourinho has stated that the 'door is open' if Mata wants to discuss a move away and perhaps it's time the player avails of that option if he is to do justice to his talent. However Mourinho seems to have done a u-turn and mentioned that he wants the player to stay at the club. "If he came to me and said he wants to leave, I would say, 'Go to Stamford Bridge and speak with the board.' And while he was on his way there, I'd call the board to say 'Don't let him go!"'
There's no doubt that Mata could still enjoy a fulfilling career at Chelsea but in order to make the most of his ability, a move away could be the practical choice.
Should Mata leave Chelsea? Send in your thoughts in the comments below or discuss with the writer on Twitter @BrendonNetto.
How do you stay up with football when on the move? With http://m.goal.com –your best source for mobile coverage of the beautiful game.