Luis Suarez was Liverpool's driving force last season and has only seemed to improve this time around. However, since completing his transfer from Ajax to Liverpool on the deadline day of the 2011 winter transfer window, he has found himself involved in several controversies.
The Patrice Evra-saga brought on allegations of racism for which Suarez was punished while last season, he managed to further his reputation as a diver and then even as a biter as Branislav Ivanovic painfully discovered.
His mercurial on-field displays were largely overshadowed by his indiscretions. At one point, some pundits and fans even went on to suggest that the most ethical thing Liverpool could do was to get rid of Suarez.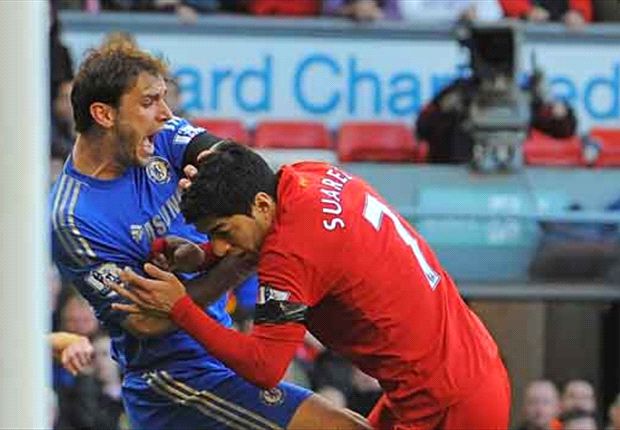 Never too far from controversy
The Uruguayan's four-goal showing against Norwich City last week was described as "sheer brilliance" by Brendon Rodgers while former Red Dietmar Hamann feels that the apparent €71.5 million that Spanish giants Real Madrid are willing to pay for Suarez falls short of the Uruguay international's actual value in the market.



"I think €65-70m was the figure they would have wanted at least in the summer, and you see how he's playing now, I don't think €70m would be enough."





- Dietmar Hamann
On the other hand, Suarez's international colleague, Edinson Cavani believes the former Ajax captain is now worth more than Gareth Bale, whose transfer to Real Madrid in the summer broke the world-record.
Suarez is enjoying a rich vein of form since returning from his 10-match ban for that infamous bite on Ivanovic during the business end of last season. His 14 goals in 10 appearances have made him arguably the most prolific striker in Europe, with a better goals-per-game ratio than Cristiano Ronaldo.
Stat – In this season's Premier League, Luis Suarez (11) has scored more goals at Anfield in 5 games than Manchester United (8) have at Old Trafford in 8.
In England, Suarez has netted more times than six Premier League sides and just one less than Tottenham Hotspur- a club that spent more than £100 million in strengthening its attack and midfield over the summer.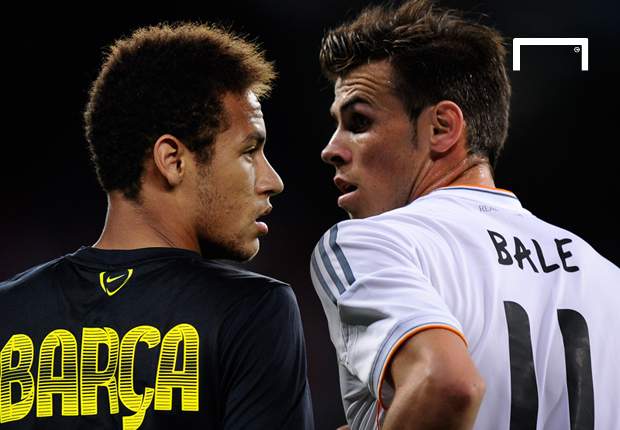 Should Suarez be in the same price range?
While the likes of Radamel Falcao, Cavani and Bale left their respective clubs in the summer for sums that exceeded what Suarez was valued by his suitors Arsenal, the 26-year-old's performances have been far more influential than the three.
Cavani has found the back of the net 11 times and Falcao 9, but both have played more games than Suarez. Bale has scored just half the number of goals as Suarez, albeit, having played two games less.
What makes the Liverpool forward worthy of a world record fee is his impact on the overall performance of the team. Suarez has contributed to 41% of Liverpool's goals this term (highest in the Premier League) and he betters the trio of Cavani, Falcao and Bale in this segment.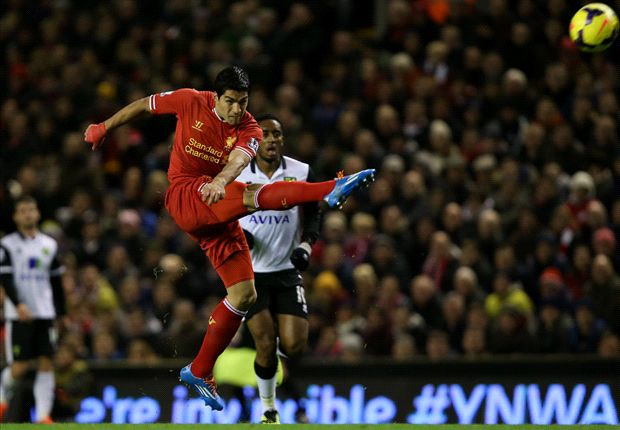 He's scored some unbelievable goals this season
In the summer, when Arsene Wenger made a baffling offer of £1 over £40 million, there were doubts about Suarez's temperament, attitude and loyalty but while a lesser player's form would've suffered on the pitch, he has shrugged it all off, put his head down and let his performances do the talking.
In ten Premier League matches, Suarez has scored or assisted in eight games and has collected just one booking. He is scoring goals from all angles and of a wide variety as well. Despite Liverpool refusing to let him leave in the summer, Suarez hasn't sulked or rebelled at all. He has got on with his usual business of scoring goals with an extraordinary level of efficiency.
He has single-handedly transformed a team that initially only aimed to get back into the top four into genuine title contenders. Suarez deserves the plaudits as well as a mammoth transfer fee if he is to leave Liverpool in the future because he may well be the most gifted striker around at the moment.