Brendon Netto


COMMENT | Premier League

Follow on
The Premier League plays host to the famous Merseyside derby on Saturday and while there's no need for any added incentive for either side, Liverpool and Everton have plenty to play for in the grand scale of things considering that they're separated by just three points.
Since Roberto Martinez's appointment at Everton, 'The Toffees' have adopted a 'pass-and-move' philosophy not too dissimilar to Liverpool's under Brendan Rodgers and for once, the two clubs may be more alike than they care to acknowledge.
The two sets of supporters would like to believe that their teams are poles apart but they do share the same roots. After all, they used to be the very same club. Everton originally occupied Anfield until a dispute within the club saw them relocate to Goodison Park. Hence, Liverpool was born so that the Anfield stadium had a team to showcase and thus began one of the greatest rivalries in football.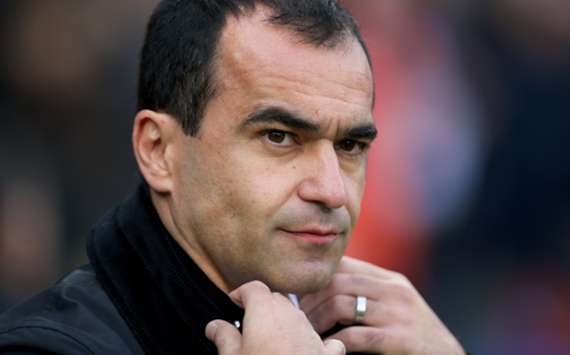 Of course, Liverpool have long since pulled away from their neighbours in terms of silverware acquired over the years but in recent times their objectives have been more or less aligned – qualifying for the Champions League topping their agendas.
For Everton that's proved to be a mammoth task in the past having only managed to fall short at the play-offs in 2005. That in itself was a great achievement considering the shoestring budget on which they operate.
This season though, three deadline day summer signings have seen them grow stronger than they were in the last campaign when they finished just two places away from those coveted Champions League spots.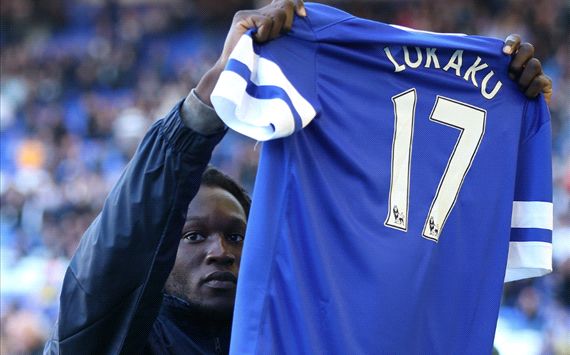 Meanwhile, Liverpool's revolution has largely been driven by their desire to bring back those magical European nights at Anfield. Rodgers has breathed new life into the club by implementing his ideas and philosophy. That was no mean feat because it's not as if he had a blank canvas to work with, this is a club rich with tradition and one that was set in its ways.
However, Rodgers did manage to get the players to embrace his possession based football and therein lies his likeness to Martinez whose Everton side have already taken giant strides towards mastering a similar style of play.
Swansea City have often been compared to Barcelona for their brand of football over the past few years and both managers currently residing at Merseyside had a big part to play in that. Martinez instigated their surge to the top when he won promotion to the Championship in his first full season in charge having introduced them to the benefits of dominating possession.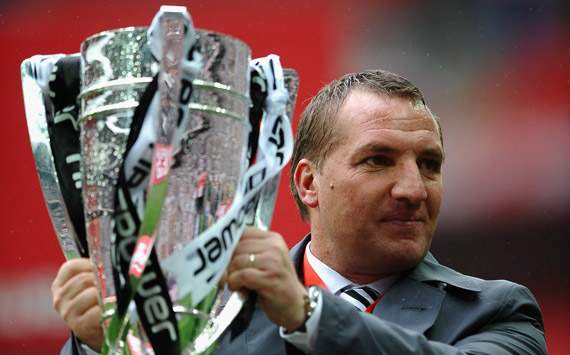 Rodgers replaced Martinez when the latter took up the post at Wigan Athletic and the Irishman fine-tuned the team's new system which soon earned them promotion to the Premier League. It's no wonder then that both former Swansea managers were among the prime candidates for the Liverpool job when Kenny Dalglish stepped down.
The style of play the two men endorse has an uncanny resemblance. Rodgers once described his method of defeating teams as 'death by a thousand cuts' and you sense that Martinez would more than likely share that sentiment.
Their players are patient in possession and make the opposition work hard to get the ball, pouncing on openings that inevitably present themselves. They are encouraged to play the ball out from the back, employ quick passing and constantly have individuals dropping into pockets and exploiting space.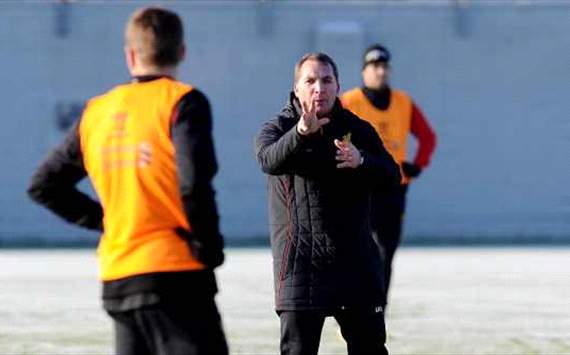 Everton at the moment show shades of Liverpool last season when they just began to get comfortable with their new system. They seem to enjoy plenty of possession but creating enough opportunities has been a bit of an issue. However, that will probably come good in time as they evolve into a more cohesive unit and perhaps with another couple of transfer windows as well.
The derby can be a barbaric affair but with both sides taking on their managers' ideals and striving to play attractive football, could we see a bit more elegance and culture injected into the action on the pitch? Perhaps, but if a couple of challenges fly in early on, all bets are off.
Who shall win the Merseyside derby? Send in your thoughts in the comments below or discuss with the writer on Twitter

@BrendonNetto.
How do you stay up with football when on the move? With http://m.goal.com –your best source for mobile coverage of the beautiful game.