Despite a game against Liverpool awaiting them on the weekend, Brendon Netto discusses why it would be wise of Arsenal to take their Capital One Cup tie against Chelsea seriously.
Brendon Netto

COMMENT | England

Follow on
Former Liverpool player and long-time Match of the Day pundit Alan Hansen once prophesized that, "you can't win anything with kids" after Manchester United's opening day defeat in the 1995-96 season. That young side went on to win the double and proved him wrong but the Scot is at it again as he recently claimed that Arsenal will not win the league title.
That's a bold prediction to make considering the manner in which they've started their campaign. However, the Premier League is certainly up for grabs this season in particular and that's why Arsene Wenger shouldn't take the Capital One Cup lightly.
Arsenal fans will be seething at Hansen's comments but on closer examination of their fixtures so far, it appears that there is at least the basis of an argument if not a bold declaration. Apart from Crystal Palace (who were in the Championship last term), all the teams Arsenal have beaten in the league so far, they also defeated last season and at the same venues as well.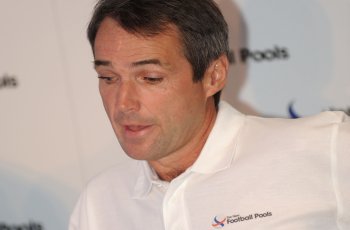 Alan Hansen| Known to ruffle a few feathers
That means that from the same 8 fixtures, they managed 24 points last season while they've earned 19 this time around thanks to the defeat to Aston Villa and the draw away to West Bromwich Albion. That does go some way to suggest that they've had a comfortable run of games in the league so far and perhaps their superiority at the moment has been a tad exaggerated.
This is not to say that Arsenal are destined to capitulate, not at all. This is undoubtedly a much improved side and you can't take anything away from the exquisite brand of football they've displayed this term. However, things have never been as wide open as they are at the top of the table this season and that's precisely why Arsenal must refrain from putting all their eggs in one basket.
Come what may, having absolutely annihilated their previous transfer record by splashing £42.5 million on one Mesut Ozil, Arsenal must end their trophy drought this season. Despite their form and sensational start to the league campaign, this is one title race that's impossible to call so early on even though they certainly have the potential to win it.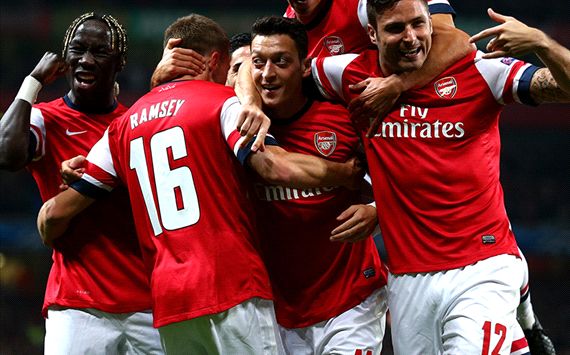 Boosted by Ozil's arrival, Arsenal have looked the part
Meanwhile, the Champions League looks well out of reach for any of the English clubs at the moment so that leaves the two domestic cups to aim for in addition to the league title and Arsenal must make certain that they do everything they can to give themselves a chance of winning at least one of the cups if not the league.
With a huge clash against Liverpool in the league this weekend, Wenger must resist the temptation to field a weakened team against Chelsea in the Capital One Cup. Simply because they have every chance of beating Jose Mourinho's side and progressing to the quarter-finals of the competition while the match against Liverpool, as important as it may be, isn't a must-win at this stage of the season.
What should encourage Wenger is that Mourinho has made it clear that owing to his side's exertions while entertaining Manchester City on Sunday night, he will be forced to make several changes in the team that takes on Arsenal in the cup.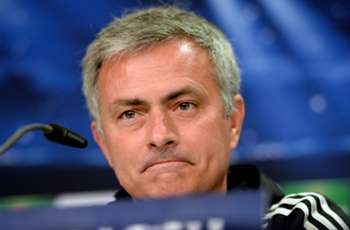 "If they want a big game, we cannot give the big game. If they want the players that were playing [on Sunday], we cannot give them that." - Jose Mourinho
That piece of information along with the fact that Arsenal have been afforded an extra day's rest having played on Saturday and will be the home side, should give them the upper hand in this tie. This is an opportunity that Wenger cannot let slip away, there's too much to gain and a lot less to lose.
He willl be looking ahead to the tough fixtures beyond this weekend as well but remember that Arsenal will have Theo Walcott and Lukas Podolski back soon to help them cope. Meanwhile, Chelsea are there for the taking and if they beat them, with a favourable draw in the next round, they could well be eyeing the final.
Granted, the league will always trump a domestic cup but that doesn't mean you throw away a real shot at winning the tournament by fielding a bunch of Under-21 players and a few substitutes. They'll certainly be expected to make changes but Arsenal must make sure that they remain formidable because this tie will come down to who wants to win it more which will reflect on who fields the stronger side.
Furthermore, this doesn't necessarily have to be about choosing either the league or the cup because in Arsenal's case especially, the two could go hand in hand. People underestimate the confidence and belief winning a trophy, even if it's the Capital One Cup, instills in a team and particularly one that comprises of several youngsters and players who are yet to win silverware.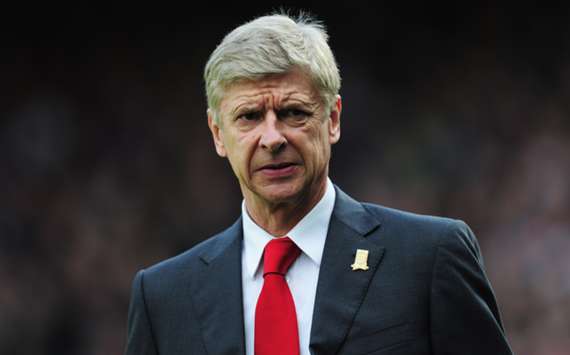 With more to gain than lose, Wenger must grab this opportunity
Don't underestimate the positive impact an early cup-winners' medal could have on the players' form and attitude in the league. How much of a boost would it give them when it's "squeaky bum time" at the tail end of the season especially with the knowledge that the pressure of winning a trophy after 8 long years is finally off?
In a way, winning the cup can go as far as to equip Arsenal for what promises to be a close run-in for the league title. With a trophy already in the bag, they would have an even better chance of securing the league as well and possibly end up with two trophies to show for it at the end of the season. Now, wouldn't that be something? It's certainly worth playing a decent side against Chelsea and putting yourself in a position to prove Mr. Hansen wrong yet again.
Should Wenger play a strong side against Chelsea? Send in your thoughts in the comments below or discuss with the writer on Twitter @BrendonNetto.
How do you stay up with football when on the move? With http://m.goal.com –your best source for mobile coverage of the beautiful game.