By Enis Koylu
When Burkina Faso take on Algeria on Saturday, they will be on the verge of making history. The West African nation have never made it to the World Cup.
After topping a group that contained Congo, Gabon and Niger in the second round of qualification to the 2014 edition of the tournament, Paul Put's men stand one two-legged tie away from a ticket to Brazil.
Due to their minnow status, not much is known about Burkina Faso, but
Goal
is here to give you the low-down on Paul Put's side.
The truth behind the nickname

Burkina Faso's nickname - les Etalons - has an interesting backstory. Translating directly as the Stallions, in reference to a legendary princess called Yennenga, considered to be the mother of the Mossi people, who make up around 40 per cent of the country's population.
Legend has it that she got into a disagreement with her father, King Nedega, over marriage due to her status as an important fighter, but a horseman helped her escape on a stallion. On her travels, she met a hunter called Riale and they had a child together called Ouedraogo, which means 'stallion'.
In 1998, Burkina Faso hosted the Africa Cup of Nations for the only time in their history to date. It was just the third time they had appeared at the tournament, but they made it all the way to the semi-finals, losing to eventual winners Egypt.
In the third place play-off, they met the Democratic Republic of Congo but lost on penalties after a thrilling 4-4 draw which saw them let a three-goal lead slip in the final 15 minutes of normal time.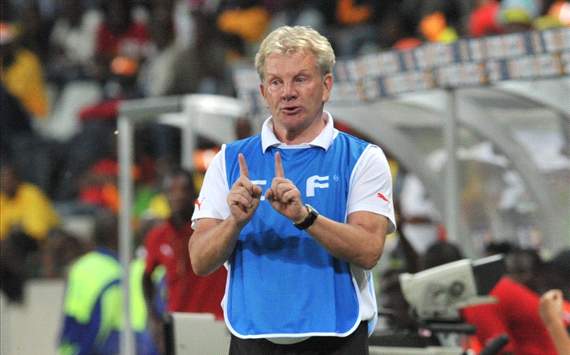 Burkina Faso coach Paul Put, a Belgian, took charge of the national team in 2012 after a four-year spell in charge of Gambia. But his repuation in his homeland was tainted.
During his brief time at Lierse, he allegedly was part of the Ye Zheyun match-fixing scandal in 2005 and was banned for three years by the Belgian authorities. For his part, however, he has always maintained that his role in the scandal was over-emphasised.
Despite having never made the World Cup with the senior team, Burkina Faso have enjoyed some success at Fifa's youth tournaments. At the 2001 Under-17 World Cup in Trinidad and Tobago, they were something of a surprise package, finishing in third place after making in through a group that contained a Fernando Torres-inspired Spain and an Argentina team boasting Carlos Tevez and Pablo Zabaleta.
Two years later, they reached the 2003 Under-20 World Cup in the United Arab Emirates, but did not replicate their extraordinary run, topping their group but losing to Canada in the round of 16.
The country's top flight - the Burkinabe Premier League - has often seen one team dominate. During the 1970s, Silures were the team to beat, winning seven straight titles before passing the baton to Etoile Filante, who won eight between 1985 and 1994.
Most recently, though, ASFA Yennenga have been the country's finest. They have triumphed in the last five editions of the league. Their most recent title victory was their 13th - taking them past Etoile Filante's 12.
Of the 24 players Put called up for the upcoming clash with Algeria, only one - uncapped goalkeeper Lare Mohamed Diarra - is based in Burkina Faso's own league, though a few others have elected to remain in Africa.
Among those plying their trade in Europe are three Ligue 1 players: Olympique Lyonnais' Bakary Kone, Jonathan Pitroipa of Stade Rennais and Evian star Djakaridja Kone. Meanwhile, Chelsea fans will be interested in 18-year-old midfielder Bertrand Traore, who has won nine caps for his country despite not yet making his professional debut for the Blues.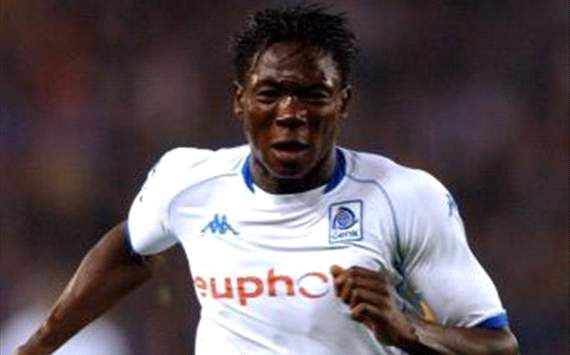 Journeyman striker Moumoni Dagano is Burkina Faso's all-time record goalscorer with a total of 31 goals. The 32-year-old has represented a total of 10 clubs in his career, including spells in Belgium and for Sochaux.
He left Europe in 2008 for Qatar, where he has plied his trade for Al Klor (twice), Lekhwiya and Al Sailiya, his current employers, over two separate spells.
Burkina Faso took on its current name on August 4, 1984, having previously gone by Upper Volta and their national stadium, Stade du 4 Aout, is named in the event's honour.
The 40,000-capacity arena is home to Etoile Filante, is used for the athletics as well as football and is situated in Ouagadougou, the nation's capital.
Even if they fail to ovecome Algeria, there's no doubt that 2013 has been a year to remember for Burkina Faso. They entered the Africa Cup of Nations this winter as expected cannon fodder, but made it all the way to the final for the first time in their history.
After topping a group that contained eventual winners Nigeria and holders Zambia, they saw off the likes of Ghana and Togo en route to the showpiece. Their Fifa ranking has shot up from 92nd to 51st since the turn of the year.
In a controversial turn of events, two Algerian journalists were arrested earlier in October for taking photographs of the stadium in which the Fennec Foxes will take on Burkina Faso on Saturday.
Two of them, from the Arabic Algerian daily
Ennahar
were initially charged with espionage and had their gear confiscated by police. Ambassadors from their homeland were forced to step in and ensure they were released and allowed to work in the country.
Follow
Enis Koylu on