ANALYSISBy Gary White | Guam NT Manager


The week's training sessions, meetings, and planning have been successful, and all your set preparation goals leading up to the game have been met.

As the Head Coach you have evaluated the past training week, your players, and staff from a tactical, technical, physical, mental, and social standpoint, and you feel the entire team is fully prepared for the big game this weekend.

You have worked tirelessly on your team's strategy and tactics for the match and have fully analyzed the opposition, taking into account all of the logistical details that you have control over. Everyone on the team is fully aware of their role and responsibilities.

The environment you've created has fostered a good positive feeling around the club, and you are now ready to switch from preparation mode to competition mode.

The game kicks off and suddenly in the heat of the game, momentum swings in your opponents' favor and your players are struggling to recapture it. Now your work really begins, as this crisis is real and happening to you right now!
Every successful coach I have worked with or observed, including those who have helped me to develop my coaching philosophy, relishes the game day crisis that each and every match presents. These charismatic personalities see momentum swings as opportunities to showcase their deep technical and tactical knowledge and their elite understanding of communication. Here are some examples of what, in my experience, separates the elite coaches from the rest.
CASE STUDY: SIR BOBBY ROBSON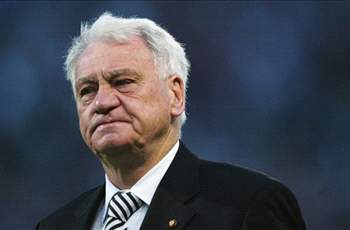 Sir Robert William "Bobby" Robson, for me, was a unique mentor who managed some of the greatest players that ever played the game. He inspired and taught many of today's elite current coaches including Jose Mourinho.

He is in my opinion one of the greatest and finest coaches to ever embrace our game. His record speaks for itself over four decades at the highest levels and of International and club football. Anyone who ever witnessed him work would find it hard not to be hypnotized by his enthusiasm, excitement, and passion for the game. He's a true legend.

● Elite coaches are expert analysts and can pinpoint when, where, and how the momentum was lost, in addition to who and what were the causes. They work within the realities of the game and are focused and able to read - and even anticipate! - their most pressing needs.

● The elite coach has an abundance of self-belief. Whether they demonstrate this outwardly or are seen as composed and unemotional, they are extremely confident and driven individuals who are willing to take risks and make necessary changes with courage.

● Elite coaches have an ability to lead, motivate and guide their players with the right mix of emotional and contextual intelligence. They have profiled each of their players both on and off the field and understand their personalities, lifestyles, and ambitions. This is due to the amount of time and effort they have dedicated to building relationships with their players.

● During the game, the elite coach will recognize when their opponents are in the ascendancy in terms of possession and dominance. They will give their opponents a new problem to solve, not the same one. When making a substitution, many average coaches will bring on a similar player to play a similar role in the same system or tactic. Why? Elite coaches take the responsibility to make changes; they know that if they don't, they deserve whatever the outcome is!

● The elite coach always know the reason for their changes. Whether or not it worked, they know why and stand by what they were trying to do.

● Elite coaches establish a learning environment and maintain high standards. In every session they train with quality and discipline, as they know they will need to pull from the history with their team when a game day crisis occurs!

These are some examples of the level of detail that elite coaches consider in preparation of their team, and in the process of creating a closer relationship with their players. Consider this question: how many coaches do you think would even know the birth-date of their captain?
Until next time, keep the ball rolling!
Gary White is the coach of Guam's national team and one of 16 coaches to hold the English FA's Elite Coaching License. Read our exclusive interview with him and follow him on Twitter at @GaryJWhiteTD