Brendon Netto


COMMENT | England

Follow on
After all the speculation linking Manchester United to a vast array of world-class talent, their transfer activity yielded only the signings of Guillermo Varela and Marouane Fellaini, the second of which was just sneaked through on deadline day. For a club of United's stature, that result is embarrassing, not only because of the targets they missed out on but the manner in which they did.
They dragged their heels early on when pursuing Thiago Alcantara who was eventually snapped up by Bayern Munich. Perhaps their real target was Cesc Fabregas all along because they went in strongly for him but why spring into action so late, when Barcelona have already lost one of their midfield heirs?
The deal for Ander Herrera collapsed hours before the deadline and bizarrely so while their subsequent eleventh hour attempts to lure Fabio Coentrao and Sami Khedira from Real Madrid were shamefully desperate considering the time they wasted over the summer trying to engineer the unlikely signing of Fabregas and a double swoop for Fellaini and Leighton Baines.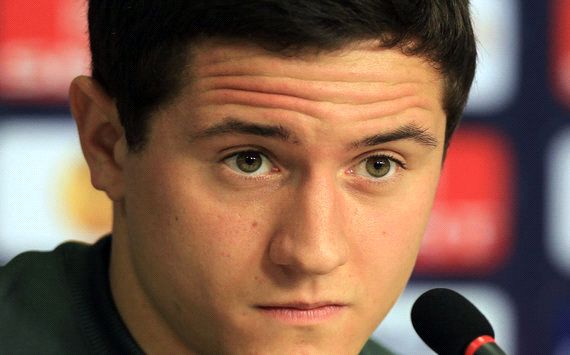 United's transfer window concluded embarrassingly
Given that they wound up paying £27.5 million for the Belgian after allowing his £23.5 million release clause to lapse, even the deal they painstakingly pulled off in the nick of time was poorly handled. The new regime is no doubt to blame for a transfer window that's been unlike any United have ever been involved in and their fans can only hope that this has at least served as a learning curve for those involved.
Now that we've got the obvious and deserved criticism out of the way, let's look forward because that's exactly what David Moyes must do, regardless of what happened in the market.
It's evident that the squad doesn't need an overhaul of any kind. What it lacks, apart from the creative midfielder they unsuccessfully tried to recruit throughout the summer, is a bit of freshness and dynamism. Now Fellaini is a unique player and certainly offers United something completely different so his signing will help in that regard but what could supplement his arrival is the induction of some of the squad players into the first team.
Sir Alex Ferguson said that he was leaving the club in great shape and he was quite right. Moyes inherited a squad that won the title with an 11-point gap to boast. Wayne Rooney has stayed put so they've had no departures from the first team and have instead added Wilfried Zaha and now Fellaini into the fold.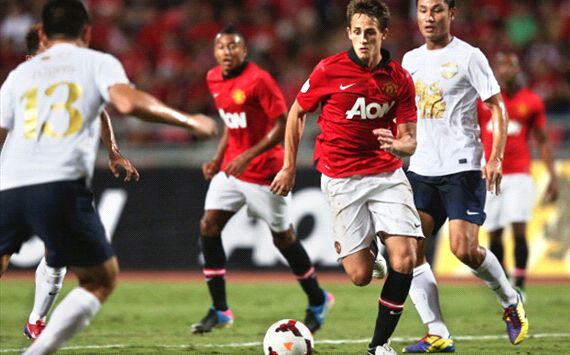 Young blood | The perfect tonic for a blunt midfield?
Ferguson also knew that there was a great group of youngsters coming through and they undoubtedly impressed during United's pre-season. Adnan Januzaj and Jesse Lingard in particular stood out at the time while Will Keane's return to fitness is also a massive boost considering his prodigal scoring record for the Reserves.
Apart from the young blood in the squad, there's also Shinji Kagawa, someone who's yet to feature this season. The Japanese international arrived last summer with a glowing reputation as the Bundesliga's best player at the time having registered 29 goals and 16 assists in 71 appearances for Borussia Dortmund.
He didn't settle well last season and his injuries didn't help either but he started to come good towards the end of the campaign and was expected to push on this term. If afforded the chance, he could return to the kind of form that prompted former coach Jurgen Klopp to declare him as one of the best players in the world. In a way, Kagawa at his best would be like a new signing, as clichéd as that may sound.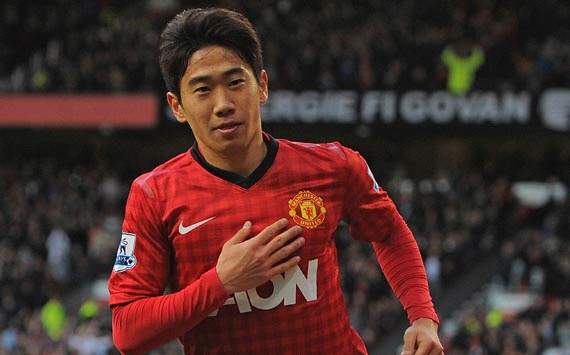 Kagawa yet to fulfill his true potential
Moyes is a hands-on coach who works with his players day-in and day-out on the training pitch and is renowned for getting the best out of them. He worked wonders with the likes of Seamus Coleman, Leon Osman, Thomas Gravesen and Tim Cahill. Surely he must be backed to extract all he can out of Kagawa, Zaha, the other young players and maybe even the underperforming wingers at Old Trafford.
Then of course there's Rooney who should return in a few weeks. The England international wasn't at his best last season and was troubled with injuries as well so if United can keep him fit and firing on all cylinders, that'll give the team so much more up front. Couple that with Robin van Persie continuing his goal-plundering ways and there's every chance of United doing well this season.
Meanwhile, people might be underestimating the impact Fellaini could have on the team. No, he's not the flashy or ingenious player United fans yearned for but he's undeniably one of the most effective players in the league. I'd imagine that, as a player, you'd want someone like him on your side because you certainly won't want to be the one tussling with him.
The farce over United's transfer activity may well have hidden the fact that he's a fantastic player and is hardly ever given the credit he deserves. He can add goals to United's central midfield as Tom Cleverley was their highest scoring midfielder last season with just 2 goals. He's a bully and incidentally, he proved that emphatically when he played his new teammates at Goodison Park last season.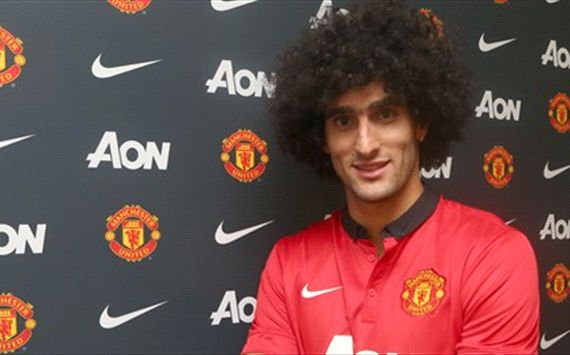 Fellaini signing shouldn't be underestimated
United's rivals have strengthened significantly this season but if you look closely, there's not too much wrong with the squad Moyes has on his hands either. Unfortunately though, he'll continue to be undermined and scrutinized but he probably accepted that from day one. Taking over from Sir Alex was already a massive challenge but because of the club's incompetence in the transfer market, it's getting harder for the Scot every day.
However, this anxiety may not have been so pronounced under his predecessor. They've recorded 4 points from 3 games this season away to Swansea City and Liverpool and at home to Chelsea. Last term, they drew at the Liberty Stadium, won at Anfield and lost their home game against Chelsea, thereby earning, you guessed it – 4 points.
That doesn't make their sluggish start acceptable but perhaps it's been blown out of proportion. Fans took the result against Liverpool particularly badly but then again, United had won just once at Anfield in the last 5 years. Moyes hasn't been brave with his team selection though, leaving the more attacking players like Kagawa and Zaha out, but perhaps that's set to change now with Fellaini coming in to bolster their midfield.
Most importantly though, it's only the start of the season and it's no time to panic. United have a lot of quality in their ranks and options that Moyes is yet to explore. The transition was never going to be perfectly smooth but after over 20 years of spoiling their fans with consistent success, you'd hope they'd stand by the club while they attempt to kick-start a whole new era.


Can United still compete this season? Send in your thoughts in the comments below or discuss with the writer on Twitter @BrendonNetto.
How do you stay up with football when on the move? With http://m.goal.com –your best source for mobile coverage of the beautiful game.