Shikharr Chandra


COMMENT | Premier League

Follow on
It was a season when almost everything seemed to be heading Arsenal's way.
The top three clubs from last season had seen a change in managers and even though that might have been a common scenario at Chelsea, Sir Alex Ferguson's exit from Manchester United meant a new face will be incharge of the Red Devils for the first time in 27-years. Sir Alex's exit meant Arsene Wenger is now the longest serving active manager in Premier League football at the same club and the only manager from the top four clubs to keep his spot untouched.
But that advantage means little to Wenger as he finds himself under a lot of scrutiny.
A transfer kitty of a rumoured £80 million to spend this season, it is hard to believe that a club of such high stature and short of quality players in several key positions have made just one recruit who is a France U-20 striker.
"This year, we are beginning to see something we have been planning for some time, which is the escalation in our financial firepower. We have a certain amount of money which we've held in reserve. We also have new revenue streams coming on board and all of these things mean we can do some things which would excite you." said Arsenal chief execute Ivan Gazidis back in June.
Exciting? Arsenal's summer has only been dull, boring and tedious. A transfer window that started with the encouraging interest in Gonzalo Higuain soon turned into an obsession for Luis Suarez who now looks set to stay at Anfield this season.
Linked with the likes of Lars Bender, Luis Gustavo, Gonzalo Higuain, Julio Cesar and Luis Suarez over the past month or so, Wenger has only seen his potential recruits being signed by others or constrained to stay at their own club as in the case of Luis Suarez.
The likes of Manchester City and Real Madrid made most of their signings early on in the season, Chelsea find themselves under the able hands of Jose Mourinho and a squad lacking only a striker, David Moyes who might have failed to make a marquee signing so far but still has a squad that can defend it's Premier League title. Arsenal on the other do not have that luxury.
Take Arsenal's cross-town rivals for example. Tottenham who could lose Gareth Bale to Real Madrid have already done enough to replace the Welsh winger with the likes of Erik Lamela and Willian being lined up by Andre Villas-Boas.
Amidst the desperation, Wenger and Gazidis now find themselves making a last-ditch bid for Newcastle's Yohan Cabaye. Arsenal made a £10 million bid for the French midfielder who was made to sit out by Alan Pardew as he saw his side lose to Manchester City at the Etihad Stadium. Newcastle have rejected the offer labeling the bid "derisory".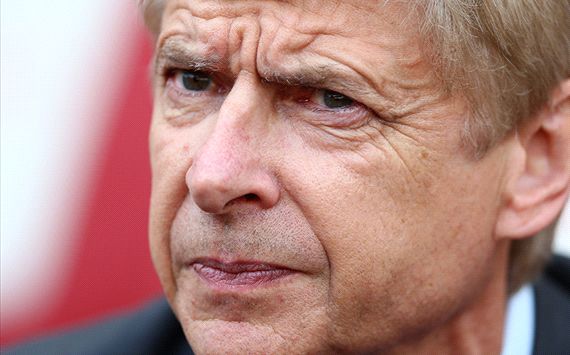 It raises the question that has been put to Wenger frequently, why not act more swiftly? Why not make a bid that might actually get Newcastle thinking? But do Arsenal really need Cabaye?
Arsenal's season opener in the league couldn't have gone any worse. The Gunners were hammered 3-1 at the Emirates by Aston Villa and had Laurent Koscielny sent off as well. Things got even worse for Arsenal when Chelsea, Liverpool, Manchester United, City and Tottenham all registered comfortable victories in their opening fixture. Arsenal already find themselves three points below the pack.
Injuries to Alex Oxlade-Chamberlain, Bacary Sagna, Mikel Arteta, Nacho Monreal, Thomas Vermaelen has made things even more complicated for Wenger who now finds barely enough players in the squad after letting go of 17 players so far and adding just one.
But despite all the setbacks, if there is one position that Arsenal at the moment are not short in is that of a creative central midfielder. Despite injury to Mikel Arteta, the club still has Aaron Ramsey, Santi Cazorla, Tomas Rosicky, Abou Diaby and Jack Wilshere who are good enough to slot in that position.
If Wenger really needed to make a bid for a Newcastle midfielder, a bid for Cabaye's midfield partner
Cheick Tioté would have made a lot more sense. Arsenal's defensive midfield options are limited to Diaby and Arteta and both of them are injured. Arteta who was more of a playmaker at Everton has been transformed by Wenger into a defensive midfielder and Abou Diaby's injury issues are known to everyone.

Another reason not to buy Cabaye is the midfielder's poor injury record. Arsenal already have the likes of Diaby and Rosicky who have seen most of their time at the club on the injury table and adding another injury prone player to your squad hardly increases the its depth.

Time and players are running out for Arsenal and Wenger to strengthen the squad. While Wenger has claimed to have analyzed players available in the market extensively, it has yielded any tangible results.

"You either die a hero or you live long enough to see yourself become the villain" a very famous quote from the movie 'The Dark Knight' is a perfect example for Arsene Wenger at this point. Arsenal's most successful manager now finds himself at a crossroads.


How do you stay up with football when on the move? With http://m.goal.com –your best source for mobile coverage of the beautiful game.