Brendon Netto


COMMENT | Spain

Follow on
During the course of this summer, Manchester United put in a strong bid in the region of £35 million for Cesc Fabregas, Arsenal finally took a seat among the high rollers and made a cheeky £40 million plus £1 bid for Luis Suarez while Chelsea offered £30 million for Wayne Rooney. None have succeeded in their pursuits but it's evident that each of those clubs are in desperate need of the players they targeted. For Real Madrid though, what they 'need' is far less important or appealing to them than what they 'want'.
The Spanish giants have an illustrious history which boasts nine Champions League triumphs and their transactions in the transfer market over the years shares a similar degree of glamour and extravagance. From some of their most famous signings, it's derivable that finding the right balance in the squad or a specific style of play is quite low in their list of priorities when making even the most costly of purchases.
What does dominate is their aim or perhaps insatiable desire to reel in the best players in the world for 'immediate impact'. Yes, this is most certainly in reference to their relentless pursuit of Tottenham's Gareth Bale, one of the few players being mentioned in the same breath as Lionel Messi and Cristiano Ronaldo (whether he deserves to be or not).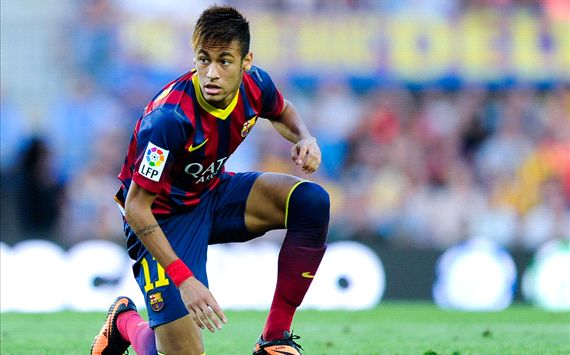 Is the Bale move a response to Barcelona's coup?
Another one of those players in Neymar and given that the Brazilian has teamed up with Messi at Barcelona despite Madrid's advances, maybe such a bold move for Bale is partly in response to their bitter rivals. Either way, whether the Madridistas truly need the Welshman or not is definitely up for debate.
Looking at the options they have to fulfill the three attacking roles behind the lone striker, it would seem as if there isn't space for another addition. In fact, even cutting someone loose could be beneficial to the collective group. Cristiano Ronaldo is their talisman, 50-goal a season star and regular Ballon d'Or nominee so really, there are just the two positions available.
Isco, Angel Di Maria, Mesut Ozil, Luka Modric and Kaka will constitute the star-studded group of players vying for those two starting spots. If they do sign Bale, that'll leave just one slot open for five quality players to jostle for, players who would stroll into most teams no less. And where does that leave the promising Jese Rodriguez who just extended his contract with the La Liga club?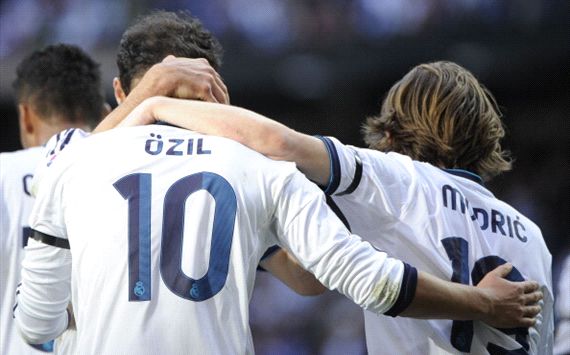 Who would have to make way for Bale?
It's not just that Madrid are eager to recruit in a position in which they're so abundantly blessed already but that they have clear deficiencies in other areas to tend to. Following the departures of Gonzalo Higuain and Jose Callejon to Napoli, Karim Benzema and Alvaro Morata remain the only out and out strikers in the squad.
Now this may well spur Benzema on to take more responsibility and deliver but even though there is no doubting his talent, he does have a history of inconsistency and a habit of going missing in big games. On the other hand, Morata is a fine young striker to have in reserve but should Benzema get injured, it would be asking a lot of the 20 year-old to lead such a star-studded attack.
Yes, Ronaldo can play as a striker as well but he won't have the same kind of space he enjoys on the left wing. He won't be able to make those threatening diagonal runs behind the right-back, arrive late in the box or pick the ball up and run at the defense. You want Ronaldo at his best and having him facing away from the goal isn't the way to achieve that.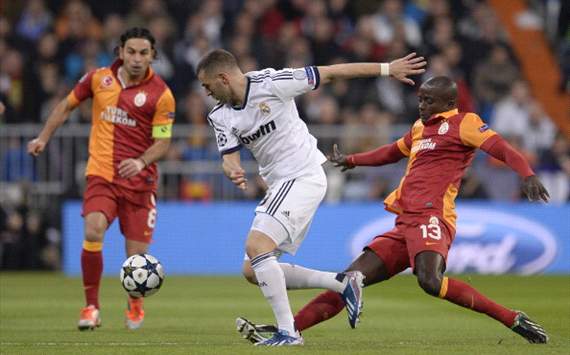 They could use another striker
With the kind of money Madrid are offering for Bale, not only could they make a stellar signing in attack but they could also strengthen their defense significantly and still have some funds left over. Their defense was ruthlessly exposed in the opening La Liga game against Real Betis with Cedric in particular causing plenty of problems.
With the excellent Raphael Varane injured, Sergio Ramos was partnered by Pepe in the center of defense and neither covered themselves in glory. In the build-up to the Betis goal, Pepe was more concerned with the ball when a more astute defensive mind would be marking the man. Naturally, Jorge Molina was then allowed the space to finish.
Ramos can be a good defender when he's on song but at other times his concentration seems to desert him and that appeared to be the case on Sunday night as well. He was bypassed several times and that performance was far from deserving of his place in the FIFA Pro XI team.
As far as center-backs go, it's slim pickings in the market at the moment but instead of pulling out all the stops for Bale, maybe an audacious bid for a Mats Hummels, Dante or even the younger prospect of Inigo Martinez would serve a better purpose especially since Raul Albiol was sold to Napoli as well and they could use the cover.
Some defensive cover would be handy
So do Madrid really need Bale? No, not really. But would he be a good addition if he came along? Yes, most certainly. The difference though is that you'd be boosting a part of the team that's already outstanding while neglecting the other aspects.
"Is Bale absolutely necessary? I don't think so. But if he comes, he will be a good option, a very good one. The problem is the price..." – Manolo Sanchis (Real Madrid legend)
In any case, the money being put aside for Bale could possibly be put to better use for the betterment of the team as a whole. However, anyone who tries to reason with Madrid will most likely find that their argument will fall on deaf ears. They want Bale and they can't help themselves so you can bet you haven't heard the end of this particular transfer debacle.
Do you think Madrid should pull out of the Bale move? Send in your thoughts in the comments below or discuss with the writer on Twitter @BrendonNetto.
How do you stay up with football when on the move? With http://m.goal.com –your best source for mobile coverage of the beautiful game.