Brendon Netto


COMMENT | Europe

Follow on
There's something about the idea of a one-club man that's truly inspirational. You can travel the globe, play in and win the best tournaments on offer but to be revered, respected and achieve legendary status, the path to greatness is simple, uncomplicated and singular. With high-profile players edging towards the exit doors this summer, is loyalty in football a thing of the past or is the whole issue exaggerated and perhaps made too personal?
Playing for one club your entire career is a fantastic thing but it isn't always feasible. For example, Ryan Giggs, Paul Scholes and Gary Neville at Manchester United, John Terry at Chelsea, the likes of Tony Adams at Arsenal and Paolo Maldini at AC Milan are counted among the most loyal of servants to their respective clubs. But the fact is they never really needed to move elsewhere despite the several offers they no doubt received.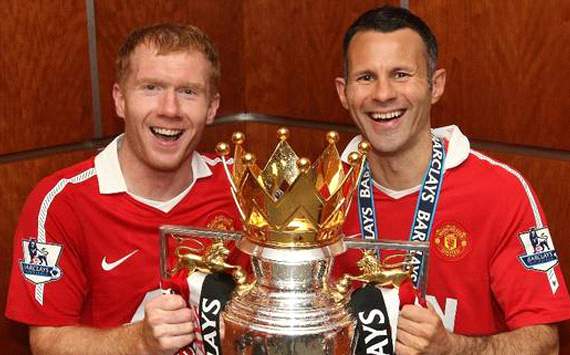 One-club men| Scholes & Giggs never needed to leave Old Trafford
They were great players but were surrounded by equally gifted individuals and resided at clubs that afforded good platforms for their talents and shared their ambition. That meant that success was a common theme and trophies were always on the horizon. That's where players like Steven Gerrard and Francesco Totti are arguably among those who deserve more recognition as far as loyalty is concerned.
However, even they enjoyed some success. Gerrard has amassed 10 trophies at Liverpool including the Champions League while Totti managed 5 at AS Roma but has the distinction of winning the World Cup with Italy. Then there is Matt Le Tissier who never won a single trophy in his senior career despite his outstanding service to Southampton.
You have to wonder what could have become of Le Tissier had he left for greener pastures or how much more the likes of Gerrard and Totti could have achieved so far in their careers if they took up the offers that came their way. Unlike these players, others choose to explore attractive avenues when they present themselves and maybe they're entitled to.
Matt Le Tissier remained loyal to The Saints
The career of a footballer is exciting and rewarding but it's also relatively short. What's even briefer is the period in most players' careers when they're hot property and eligible for big moves. It's only natural that they would want to make the most of their time in the spotlight and achieve as much as they can.
Leighton Baines for instance is not a one-club man but his loyalty to Everton at the moment is being put to the test. However, it's plain to see that he is a quality player who deserves to feature in the Champions League and compete for trophies. At 28, it's now or never for the English left-back and he could still have a successful few years at a bigger club. On the other hand, if he stays put he'll always be remembered among Evertonians but perhaps not by many others.
When it comes to the astronomical talents, like the ones in question now, of Wayne Rooney and Luis Suarez in particular, some fans plainly expect them to remain dedicated to their respective clubs. Of course, the word from United at the moment is that they won't sell Rooney to Chelsea under any circumstances but a summer of turmoil has brought his dedication to the club into question once again after his initial attempt to leave in 2010.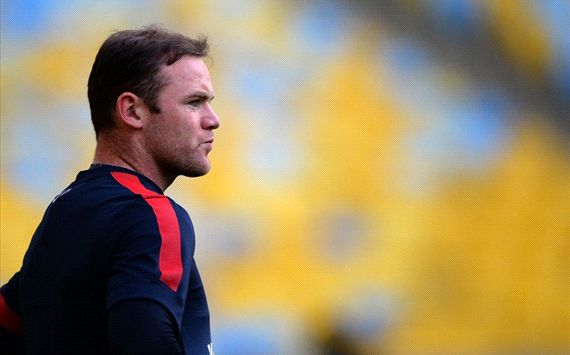 Rooney wants to be the main man
His desire to leave this time around reportedly stemmed from the fact that he is no longer indispensable at Old Trafford following Robin van Persie's arrival. Given that, at 27, he's into the best years of his career, he's still a world class player and has plenty to offer, it's understandable that he would want to be central to the team's plan and not a 'backup for Van Persie' as Moyes suggested recently.
When speaking of Rooney, most of his teammates and coaches have always expressed his intense desire to play and while that's not uncommon for footballers, he takes it to another level. He absolutely loathes being left out of the starting eleven even when he's not a hundred per cent fit. Sir Alex Ferguson, who broke the news of the player's intentions to leave, repeatedly testified to Rooney's frustrations when he couldn't play.
This is not to condone his second escape attempt in three years though. Knowing Rooney's competitive side, one would have hoped that he would fight to prove himself and earn the right to remain their brightest star. He's a match-winner and a player like that should never be taken for granted but on the other hand, such a player should never take his position for granted as well, something that Rooney's been accused of with regard to his fitness. At the very least though, Rooney has been respectful enough to remain tight-lipped during this summer.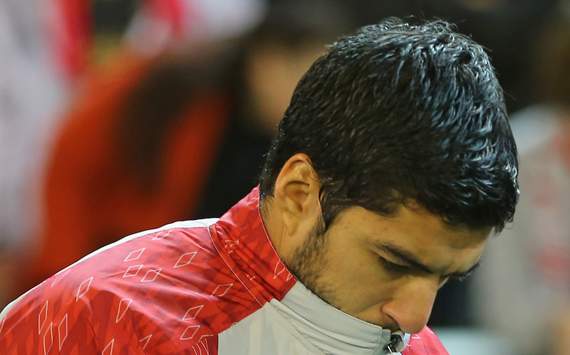 Suarez has pushed for a move to Arsenal
On the other hand, the Suarez transfer saga has been slightly more cringe-worthy, as one would expect. Liverpool fans are quick to point out that the club stuck by him through all his controversies but the fact is that they probably wouldn't have done so for a lesser player. They may not have strived to keep him this summer either. At 26, it's natural that he would want to move up and play in the Champions League.
A lot of the fans' animosity has come from the fact that the Uruguayan is pushing for a move to Arsenal, a club they don't see as their superior but a rival for a Champions League spot. In that regard, a move to Real Madrid for example would make more sense and perhaps he does owe the club for their support but if he yearns for European football now and not in a year or two, that's not entirely ridiculous is it?
In a way, Liverpool's support of Suarez in turbulent times last season was backed by the same reasoning that their desire to keep him at the club is now and loyalty may not have much to do with it. Instead, it's the club's ambition that could be the dominating factor. They rode on his coattails last season and if they intend to push for a Champions League spot now, they'll need him more than ever.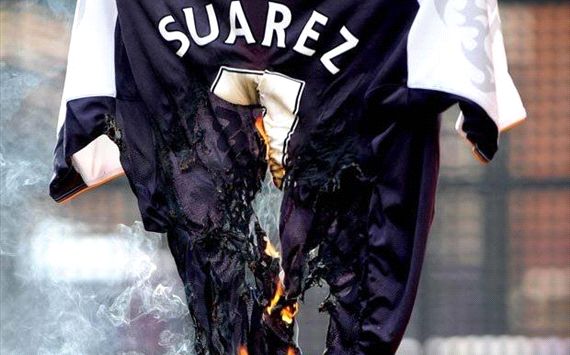 Fans have been angered by Suarez's desire to leave
Consider Paulo Ferreira at the other end of the spectrum. Many claim that he was simply content with his pay cheque every week at Chelsea until his contract finally expired, conveniently ignoring the possibility that perhaps he just wanted to be at the club (however unlikely a scenario that may be).
He was Jose Mourinho's first signing and in a way stands for the commencement of their success but had he decided to leave the club before his time was up, there would be no tears nor objections because fans don't demand or want the loyalty of lesser players.
Ultimately, Suarez and Rooney both have contracts to respect and if their employers choose not to sell them, then that should be the end of it. However, their desires to leave for a variety of reasons are theirs to harbour and loosely brandishing the word 'loyalty' around is a tad unfair and hypocritical.
Send in your thoughts in the comments below or discuss with the writer on Twitter @BrendonNetto.
How do you stay up with football when on the move? With http://m.goal.com –your best source for mobile coverage of the beautiful game.