COMMENT
By Shikharr Chandra | Premier League

"Enjoy in Spain, Gareth" shouted a Spurs fan as Tottenham failed to make the Champions League yet again despite winning their last game of the season against Sunderland. Andre Villas-Boas's side needed to better Arsenal's result but the Gunners 1-0 win over Newcastle made sure that their North London rivals suffered another season without the Champions League.

Bale single-handedly carried Spurs for much of last season. The PFA Player of the Year came up with goals and assists at regular intervals when the strikers were struggling to find the net, so when Bale's final day scorcher against Sunderland was not enough to fire Spurs into the Champions League, their fans feared the worst.

Despite his constant reaffirmation and commitment to Spurs, it seems like Bale has finally made his intensions clear after Real Madrid came up with a bumper offer for the Welsh winger. A rumored £100 million bid for the Spurs star has been put in front of Daniel Levy and no matter how hard it may be to let your best player go, it seems the time and the money is right to let Bale chase his dreams and for Spurs to grow.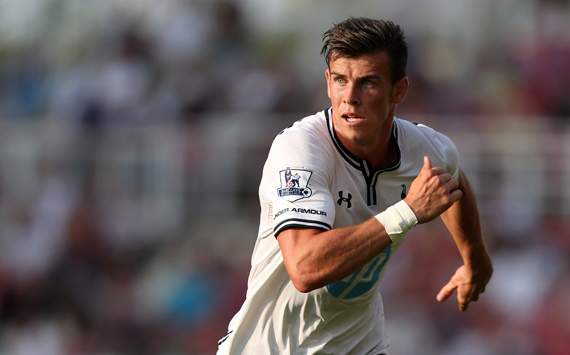 A world record transfer fee lies in front of the Spurs chairman and despite being a stubborn and a shrewd business man it seems Madrid's offer is one he cannot refuse. Levy who played a major role in blocking Luka Modric's rumored move to Chelsea a few seasons back because of the South London's club unwillingness to meet his demands looks like he could finally given in after constant negotiations with Florentino Perez.

£100 million is a lot of money no doubt but letting your best player go comes with its own risks. Manchester United did the same thing a few seasons back when they allowed Cristiano Ronaldo to join Madrid for a world record fee and since then the club have struggled to replace him. The sorry state of their wingers last season is a clear indication of that.

AC Milan can be another example after the Italian giants sold their star midfielder Kaka for €65.1m to Real Madrid a deal that made the Brazilian the fourth most expensive footballer in world football. But since his departure Milan has failed to hit the same form that saw them win the Champions League back in 2007.

With Bale though there is a difference. Unlike Ronaldo or Kaka who performed consistently before moving to Spain, Bale is on the verge of joining Madrid after one excellent season which makes the deal look even better for Spurs.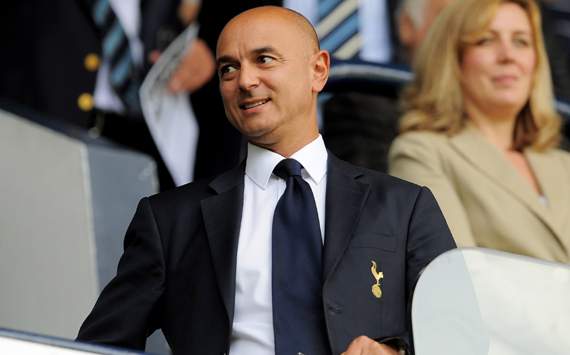 A stubborn Levy stands between Bale and Madrid
It was back in 2010-11 that Bale first tasted the most prestigious competition in European football and has since become a global phenomenon. The Welshman put on a spectacular display in that season's competition dominating headlines against the likes of AC Milan and Inter Milan but since then he has yearned for more European nights and maybe a top four finish would have convinced Bale to stay and not consider moving to a club where he can experience such nights regularly.

It is never a good habit to keep a footballer unwilling to continue at the club. Levy did the same with Modric and in the end had to settle for a much lesser fee than what he was being offered before by Chelsea. The Spurs chairman would certainly want to avoid that again.

"I left home at 15 [to join Southampton's academy]. If I leave the Premier League, I'll learn another language … I will grow as a person." said Bale when asked about taking up a new challenge elsewhere.

Even in an inflated market, the amount offered by Madrid seems ridiculous for a largely inexperienced player and it is an offer Spurs should grab by both hands. An amount equivalent to more than 20 Michu's , more than 15 Paulinho's and if Spurs can use this amount wisely they can build an even better squad without Bale.

The club has completed the signing of Roberto Soldado from Valencia and will be hoping that it puts an end to their striking woes and with the signing of Paulinho and Nacer Chadli also done, Spurs have made all the right moves in the window so far. Although the defense still looks a bit dodgy with Stephen Caulker being sold off and Jan Vertonghen injured, if they do manage to sell Bale for that astronomical amount, they could afford quality reinforcements.

Signed from Southampton at the age of 15 for a mere £5m, if Spurs manage to sell their star player for the quoted price it could be one of the most sensational deals in football.
How do you stay up with football when on the move? With http://m.goal.com –your best source for mobile coverage of the beautiful game.