Brendon Netto


COMMENT | Germany

Follow on
Following last season's treble-winning campaign which included a demolition of the mighty Barcelona in the Champions League, most clubs in Europe are understandably in awe of Bayern Munich and perhaps even a little afraid. The appointment of Pep Guardiola, the most sought-after manager in football, this summer along with the exceptional signings of Mario Gotze and Thiago Alcantara, have only made the German powerhouse seem all the more monstrous.
However, despite the enormity of the likes of Barcelona, Real Madrid, Manchester United and Juventus, Bayern regularly find that their biggest threat comes from within the Bundesliga itself. Borussia Dortmund are not your typical 'European powerhouse' but they refuse to be phased by the Bavarians' sheer quality, strength in depth and larger-than-life persona.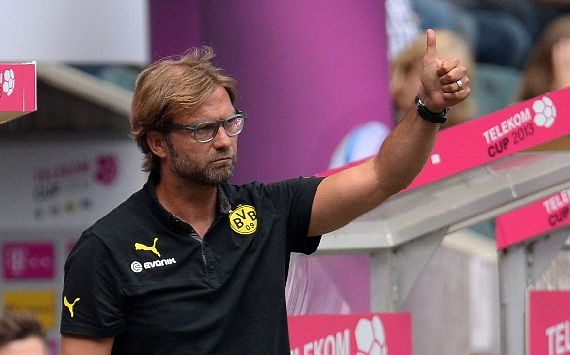 Klopp's leads resistance to Bayern regime
If there's one side that's proved their willingness to swim against the current in recent times, it's Dortmund and Jurgen Klopp epitomizes their stubborn resistance to superior forces. They may have lost a homegrown prodigy in Gotze to the allure of Bayern but they've been clever in the transfer window and have come back even stronger than before.
They reinvested the €37 million they received for Gotze back into the squad. Instead of chasing big names, they chose to pursue top talents in Europe who suited their system and were perhaps under the radar as far as the media was concerned at least.
Klopp spent €28 million on the phenomenal attacking midfielder, Henrikh Mkhitaryan while they snapped up Pierre-Emerick Aubameyang from Saint Etienne who is starting to look like a steal at just €13 million for his blistering pace alone. Meanwhile, the signing of Sokratis Papastathopoulos from Werder Bremen has bolstered their defense.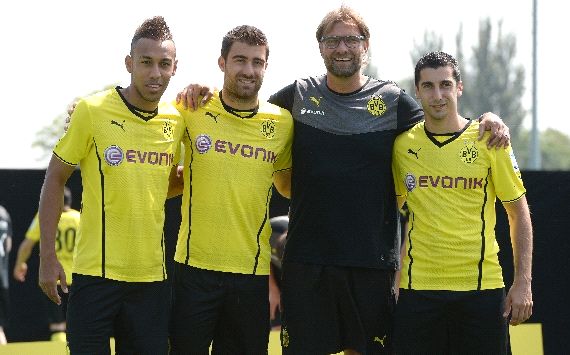 Dortmund have spent wisely this summer
As far as replacing Gotze goes, you can't do much better than Mkhitaryan. The 24 year old is quick, technically gifted and possesses fantastic passing ability along with neat dribbling and a fierce shot from range. Having scored 29 goals from 41 appearances for Shakhtar Donetsk last season, he's one of the most prolific attacking midfielders around.
Arguably their most crucial bit of business however, is not conducting any at all with regard to Robert Lewandowski. The Polish international refused to extend his contract which expires next summer and seemed destined to follow Gotze to Bayern at a cut-price which would have antagonized an already infuriated Dortmund fan following.
However, the club took a remarkable stand against the move by refusing to entertain the prospect and thereby risking losing Lewandowski to their domestic rivals on a free transfer in 12 months. The striker publicly lambasted the club for blocking his dream move but although it's too early to say for certain, he has since put his head down and seems committed to the his side's cause.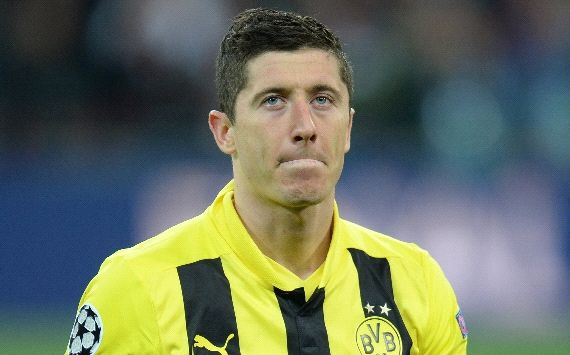 Klopp must keep Lewandowski focussed
At least that was the case in Dortmund's recent 4-2 triumph over Bayern in the Super Cup. He combined well with his colleagues as his professionalism shone and he did a good job up front. The challenge for Klopp will be to keep him performing throughout the season which is a tall order, considering how a similar situation panned out for Athletic Bilbao and Fernando Llorente last season.
Other factors evident in Dortmund's win over the weekend were the pace and fluidity of the entire team, the tactical insight of Klopp, the return of Nuri Sahin and the brilliance of Marco Reus and Ilkay Gundogan – all of which are interlinked.
The quicksilver brand of football the club are renowned for will always cause teams problems even if they lose big players. That's down to the tactical nous and vision of Klopp, without whom the team wouldn't be in sync. He's also put the 2010-11 Bundesliga Player of the Season, Sahin back on the right track after a torrid two seasons at Real Madrid and Liverpool.
While Reus continued to impress by bagging a brace, Klopp's decision to play Gundogan in an advanced role behind the striker paid off. The 22 year-old was given the platform to flaunt his technical and creative skills which yielded a fantastic goal from the edge of the area as well.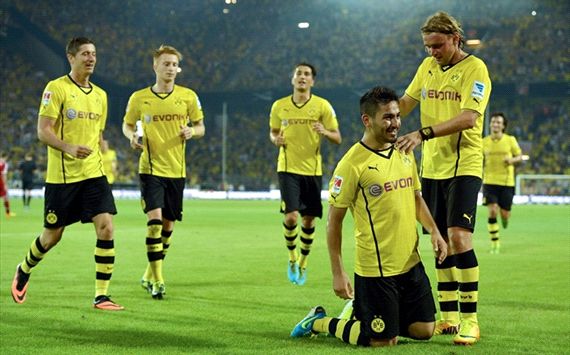 Gundogan is a revellation but must be tied down
Gundogan is the only player in the squad, apart from Lewandowski, who isn't contracted beyond 2015 so Dortmund would do well to tie him down soon as a few big clubs are beginning to lurk around the midfielder.
With financially stronger clubs chasing down high-profile players and tabling massive bids and lucrative wage packages, one has to admire the approach adopted by the Black and Yellows. Their fans haven't had to dwell on losing Gotze for too long as the management have swiftly acquired players to fill the void.
Bayern missed Franck Ribery and Manuel Neuer on Sunday night and Dortmund would hardly consider the victory revenge for the Champions League final back in May. However, much like that game, the Super Cup final was a thrilling contest although it wasn't as close. Of course, Guardiola has barely had enough time with his new side so future encounters could be very different.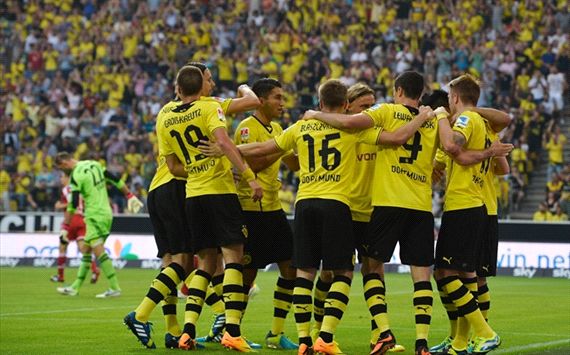 Dortmund rally to challenge Bayern again
When you look at Bayern's squad, the money they've spent, the signings they've made and the manager they've brought in even after winning everything on offer last season, it's evident that they are determined to build an era of unrivalled success in Europe for years to come. Dortmund on the other hand are fiercely committed to fighting them tooth and nail with their effervescent style of play and most treasured principles.
Having prepared well in the summer, Klopp's side are geared up to challenge the Bavarian might in order to make sure they don't have it all their own way. Bayern may go on to enjoy the sustained success they crave but can be certain that Dortmund will remain a thorn in their side through it all, constantly reminding them that they're not invincible, that they can be beaten and that they will fall.
How do you stay up with football when on the move? With http://m.goal.com –your best source for mobile coverage of the beautiful game.