Brendon Netto


COMMENT | Premier League

Follow on
Fending off competitors to retain a league title is always more challenging than winning it in the first place and Manchester City learnt that the hard way last season. Following a dramatic and historical Premier League-winning season, the 2012-13 campaign was one to forget for the Citizens with Manchester United hauling the trophy back over to the Red half of the city.
The Sky Blues appear to be in the middle of a revitalizing process in the off season that could see them emerge in their most formidable state yet. City seem keen not to repeat the errors of last summer and indeed the season in general as they show every sign of making amends this time around.
Getting rid of bad apples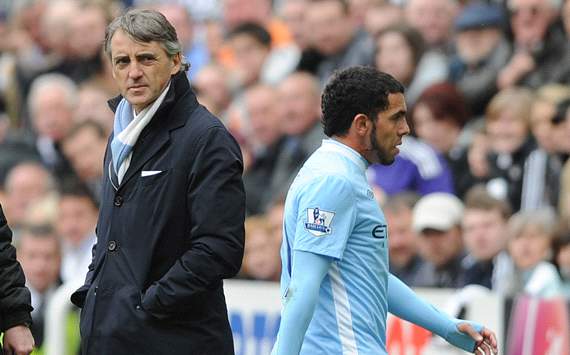 The City camp hasn't been the friendliest environment in the last couple of years. The animosity between a few personalities has had a crippling effect on the chemistry within the squad. The fact that they won the league in the 2011-12 season and the FA Cup the year before, is testament to the sheer quality they had on the pitch because off it, things always seemed to be on the verge of boiling over.
City sold tabloid-favourite Mario Balotelli to AC Milan in January and despite having to let go of such a massive talent, the team seems to be better off without his shenanigans. The Italian was involved in training ground bust-ups with no less than four teammates along with a number of altercations with manager, Roberto Mancini. The club's administration has since decided to dispose of other negative influences.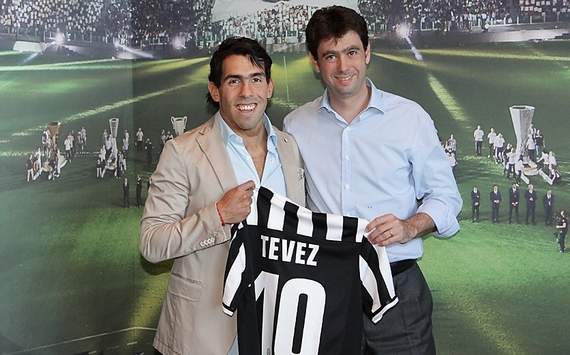 Tevez's sale is the right move

Carlos Tevez was an instant fan's favourite when he crossed over from United to City in 2010. He was their talisman and captain but Sergio Aguero's arrival in the following season meant he was no longer indispensable. After being repeatedly left out of the side in favour of the younger Argentine, he famously refused to come on as a substitute in a Champions League game against Bayern Munich.
Following a suspension the striker flew back to Argentina without the club's permission. After four and a half months in self-imposed exile, he returned to training as City's attempts to find a suitable buyer during the January window failed. He produced a good run of form in the final stretch of the season to help City win the league.
However, Tevez was still not the ideal professional and his sale to Juventus this summer can only be good for morale. He was never completely happy in England and selling him also takes a load off the wage bill while ridding the squad of an egotistic personality that didn't exactly promote team spirit.
Although he often played the part of the victim, Mancini was indeed a bad apple despite the success he brought to the club. While Jose Mourinho has always worn his arrogance well enough for it to pass off as his natural charisma, the trait has never suited Mancini in the same way. Instead, along with his hypocrisy, complaints and excuses, it only made him a target for the media and opposing fans.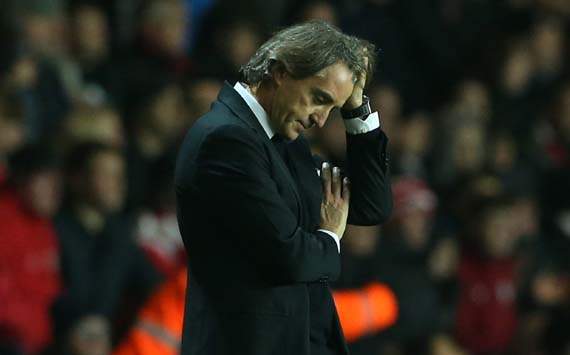 Always the victim? Not really

Mancini made a few controversial remarks last season in an effort to undermine United's triumph while his public attacks on his own players like Joe Hart, Samir Nasri and Balotelli, perhaps wasn't the best course of action and put him in poor light. Then there's his scathing attack on the club's transfer activity to consider as well.
He repeatedly brought up the lack of transfers when things went wrong. While other managers protected their players, he regularly blamed them for poor results. At his worst, he came off as arrogant and petty and the club didn't even wait until the end of last season to relieve him of his duties.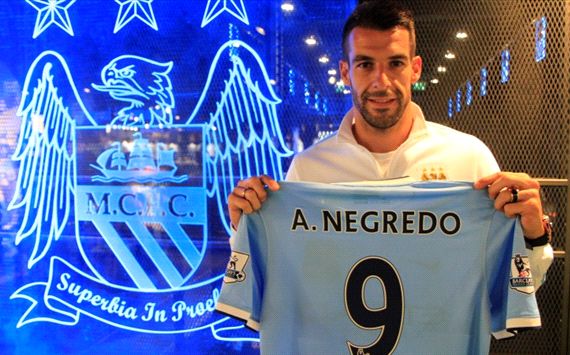 Although lambasting the club's lack of transfer activity last summer wasn't the best move, Mancini did have a point. The squad needed fresh blood but they dragged their feet during the first half of the window and then made a few hasty buys towards the end which didn't improve the team. By Mancini's own admission, they missed out on big targets like Robin Van Persie and Daniele De Rossi and didn't recruit alternates of similar quality.
The difference this time around is that they've tried to get their work done early and not only have they had plan B's in place but they also executed them well. The signings of Jesus Navas and Fernandinho instantly improved the squad and were made early on.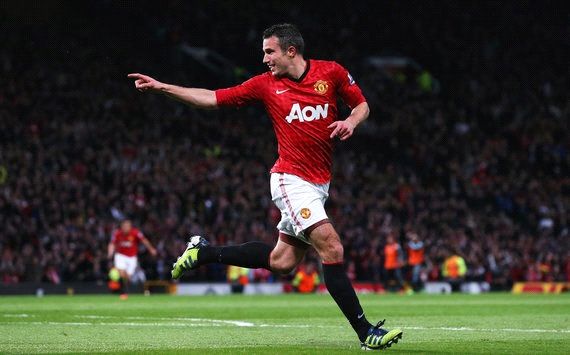 They missed out on their prime targets last year

Navas offers the kind of width City have lacked of late while Fernandinho could be a much more dynamic central midfield partner for Yaya Toure than Gareth Barry, Javi Garcia or Jack Rodwell. Also, their midfield won't collapse in the Ivorian's absence now with the former Shakhtar Donetsk man available.
While they missed out on signing Isco and reportedly Edinson Cavani as well, they were quick to snap up Stevan Jovetic and Alvaro Negredo instead of dwelling on their misfortune. They have made signings of real quality which strengthens an already powerful side. In fact, this may be their strongest ever squad on paper and they could still add to it.
A new manager, philosophy and image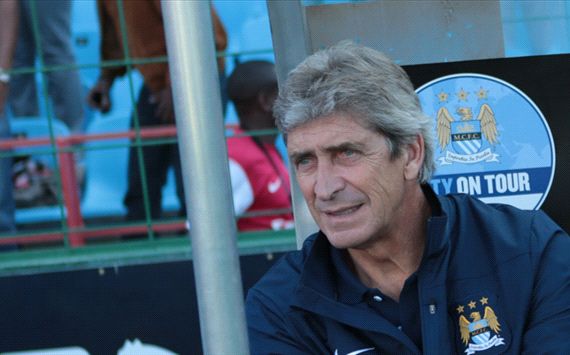 One of the best features of Manuel Pellegrini as the new manager of City is his endearing personality which is in stark contrast to Mancini's. He is diplomatic, composed and thoroughly professional. His former employers, Real Madrid were perhaps not the most gracious when they attacked him in the media after terminating his contract but the Chilean chose not to retaliate and earned respect for his professionalism.
He gets along well with his players and in gaining their respect, he is able to extract the best out of them. His stints at Villarreal and Malaga are testament to his managerial capabilities. Pellegrini employs a distinctive fluid style of play and has already promised to implement a more attacking brand of football than his predecessor.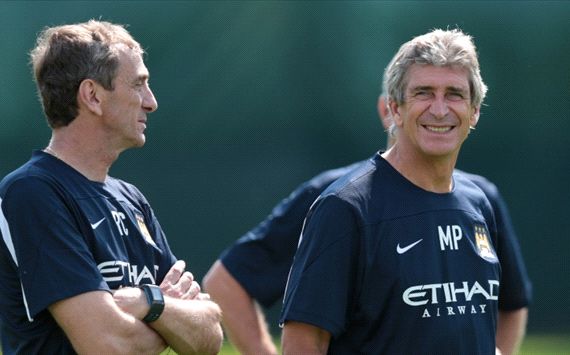 Pellegrini promises an attacking style of play
He adopts a methodical approach which preaches defensive discipline and organization while encouraging attacking flair. His systems are flexible and can be tweaked to raise the tempo in a game or simply contain the opposition. When his sides attack, they are quick but not frantic, innovative but not reckless.
Pellegrini ensures that his players are comfortable with his systems as organization is key to their success. Last season, the players seemed confused with Mancini's tactical changes, which included switching to a back three, and the team looked disjointed.
He is not controversial and his studious, business-like demeanour should be refreshing for City. He's someone who facilitates calm and stability which is perhaps exactly the way the club should be conducted given their strength on the pitch. They are arguably the strongest in the Premier League on paper and their biggest threat is themselves. Pellegrini could be the man to ensure that they don't shoot themselves in the foot again.
The league title promises to be a three-horse race between United, Chelsea and City this season and while it seems impossible to call at this stage with each club acquiring a new manager, it must be said that the Citizens currently hold the advantage given their summer's preparations.
How do you stay up with football when on the move? With http://m.goal.com –your best source for mobile coverage of the beautiful game.