Brendon Netto


COMMENT | England

Follow on
Yesterday Old Trafford played host to a landmark moment in the history of Manchester United as the club held their first press conference in 26 years that didn't feature the wit, mind games or occasional rage of Sir Alex Ferguson. Instead, David Moyes took center stage for the first time as the club's new manager and gave a good account of himself with his handling of the Wayne Rooney situation in particular.
Rooney's future has been a topic of discussion ever since Sir Alex first revealed that the striker wanted out for the second time in three years. There have been widespread reports linking the Englishman to the likes of Chelsea, Arsenal, Paris Saint-Germain, Real Madrid and Barcelona and it seemed only a matter of time before Rooney was on the move.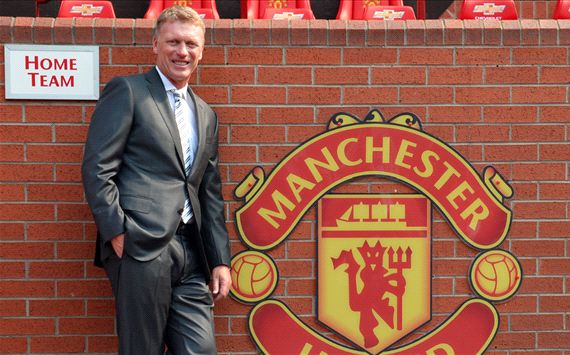 Moyes embarked on his first appearance as United manager
A large section of United fans turned on the player following Ferguson's remarks and particularly so because of his previous attempt to leave the club. The fact that he hasn't always seen eye to eye with Moyes further fuelled speculation of his departure. Naturally, addressing this situation was at the top of Moyes' agenda when he officially took over the reins on July 1.
When asked about Rooney's situation, Moyes was quick to respond. His opening statement on the matter was clear and concise, "Wayne Rooney is not for sale. He's a Manchester United player and will remain a Manchester United player. Wayne won't be sold by Manchester United."
In all honesty though, he'd have to be pretty daft to come out and say that the club wants to sell one of their biggest assets. It's common knowledge that in these situations, denying the possibility of a sale is most often the first step regardless of the club or player's true intentions.
Sir Alex for example vigorously denied the possibilities of selling first David Beckham and then Cristiano Ronaldo to Real Madrid. Eventually, both players made the move to the Spanish capital in the respective transfer windows. Some may have deemed the Scot a hypocrite but ultimately both deals were record transfers and thus justified the tact involved in refusing to openly put a player up for sale.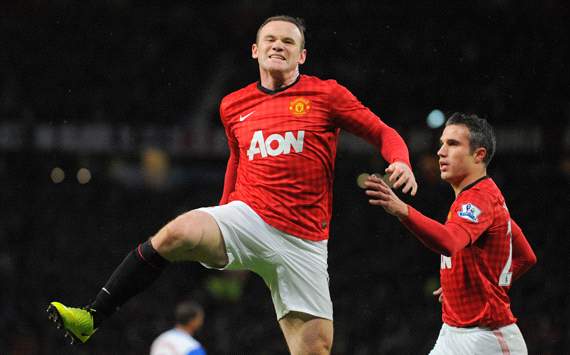 Moyes appeals to the goal-machine in Rooney
However, Moyes didn't stop there. He went on to say that Rooney "looks happy" and has a "glint in his eye" before slipping in the fact that he's just 50 goals shy of Sir Bobby Charlton's all-time scoring record for United. It immediately reminds the fans of where Rooney stands and his immense contribution to the club so far.
Meanwhile, it also appeals to the player's ego and persuades him to stay put with the prospect of attaining legendary status at one of the most famous clubs in the world, something he would have dangled in front of him during their "several" discussions already.
One of the most common criticisms of Rooney of late has been his level of fitness with concerns over his physique being voiced repeatedly. Many blamed his stocky frame for the lack of sharpness in his game last season. Moyes offered reassurance on that front when he praised the forward for his effort in training.
Even club captain Nemanja Vidic backed up his new manager by stating, "Wayne has trained really well and is in the best shape for the last five years." Granted, his 'shape' in recent times should never have been difficult to improve on in the first place but it's still a vote of confidence from the skipper nonetheless.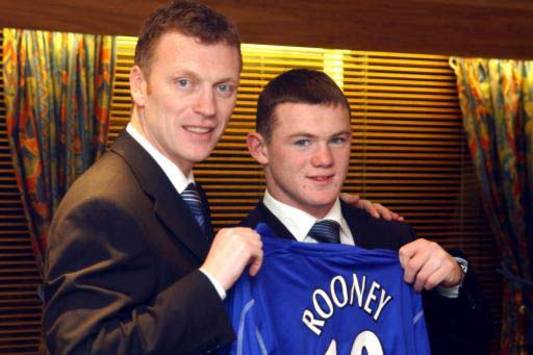 Moyes opts for the 'arm around the shoulder' approach
It's been suggested that Rooney's disgruntlement has stemmed from the impact Robin Van Persie made at United last season which thus diminished the England international's importance to the team and even rendered him dispensable at times. However, when the Dutchman hit a barren spell, Rooney was one of the players who kept United ticking over and Moyes clearly sees the value in that.
If all Rooney needs is to feel important and assured of his place in the team then so be it. Moyes emphasized that they're working hard to get him back to his best so he can score goals and eventually surpass Sir Bobby's tally of 247 goals. It basically sends a message to Rooney, one that states his intent to ensure he remains a central figure in the team.
On the other hand, when asked what Rooney wants, Moyes never offered a direct answer which could well suggest that the player still isn't fully committed to the club. Meanwhile, it also leaves the door ajar for bids from potential suitors. However, thanks to United's 'not for sale' stance, any successful bid will need to be substantial.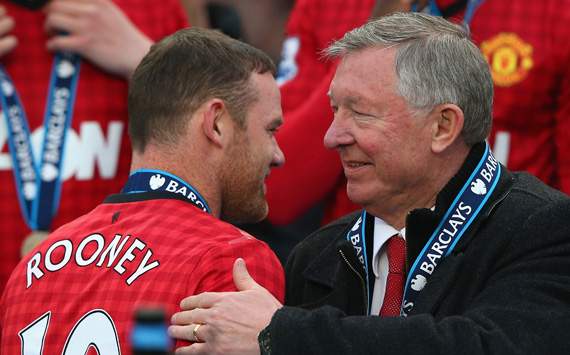 Bad blood between Rooney & Sir Alex? Well Moyes isn't privy to it
Perhaps the trickiest issue Moyes had to address was the suspicion of bad blood between Rooney and Sir Alex. When asked whether his decision to keep faith with the striker undermines the very man who played a big part in landing him his job, Moyes may as well have painted a white cross on his forehead and called himself Switzerland.
He plainly said that the two men had a private conversation which he was not privy to and reiterated his desire to continue working with Rooney. By adding nothing further, he preserved the integrity of Sir Alex and reinforced his position with Rooney instead of getting into a situation where he could have had to point his finger at one or the other.
The magnitude of this press conference was much greater than what Moyes encountered at Everton where only a handful of journalists would turn up. Nevertheless, the Scot got through it unscathed, avoided controversy and offered no arrogant or distasteful remarks. He was polite, clear and perhaps even a shade dull in comparison to his predecessor but responsibly so. Ultimately, it was just the kind of calm and classy front United needed in the current climate.
How do you think Moyes handled the Rooney situation? Send in your thoughts in the comments below or discuss with the writer on Twitter @BrendonNetto.
How do you stay up with football when on the move? With http://m.goal.com –your best source for mobile coverage of the beautiful game.