Jose Mourinho's return to Stamford Bridge after he made an exit under controversial circumstances, was met by cheers from every Chelsea fan in the world.
With Andre Schurrle already being his first signing in charge of the Blues, Mourinho has highlighted some more high-value targets like Daniele De Rossi, Hulk, Stevan Jovetic and Edinson Cavani to add to his ranks. The Catalans are the blueprint for many a football club in the world. Their promotion of players from the famous La Masia academy into the first team has seen them dominate Spain, Europe and the world. However herein lies the problem with Chelsea as they are always keen to buy rather than promote and groom youth team players into the senior side.
Success is a surety at clubs which Jose Mourinho has taken charge at. However what is not assured are the chances for the youth academy players. Chelsea's academy at Cobham has risen to being one of the finest academies in Europe with its exceptional infrastructure which has churned out talented individuals. The only tradeoff is that very few of these prodigies have got a prolonged first team run under the revolving door of managers that have taken the jinxed Stamford Bridge hotseat.
Robert Huth, Anthony Grant, Jack Cork, Leonard Pidgeley, Lee Sawyer and Ben Sahar were just some of the names that did the rounds for making it big in the first XI.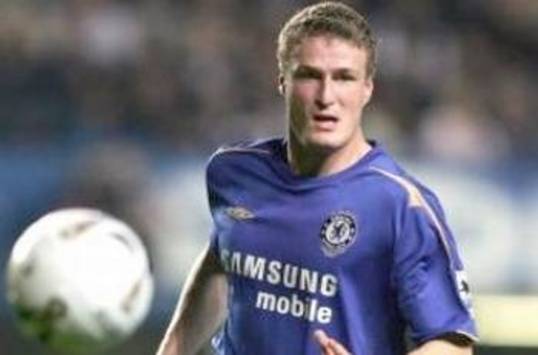 Huth was meant for greater things at Chelsea
As it has been the case with Chelsea, their progress was halted by the continuous selection of established first-teamers despite them underperforming on a regular basis. Even the young players like Jeffrey Bruma, Michael Mancienne, Gokhan Tore and Fabio Borini knew that they would not get a whiff of the first team at Chelsea and moved to better surroundings. Such has been the exodus of talent that John Terry remains the only player on the Chelsea team who has come up through the ranks and survives at the club till date.
Mourinho's pattern of distrust towards youth players continued into his Inter and Real Madrid days as well. During his first season in Italy, it seemed like that pattern would change as he brought Davide Santon to the forefront and the youngster was exceptional in his left-back role even garnering praise from Cristiano Ronaldo after he was suppressed by the Italian performance in a Champions League round of 16 clash.
Though Mario Balotelli's development began during Roberto Mancini's days at the San Siro, Mourinho's regular use of the striker aided in the process to a large extent. However in the treble winning season of 2009-10, he was nowhere to be found as the arrivals of Samuel Eto'o and Goran Pandev coupled along with his off-field shenanigans restricted Super Mario's growth at Inter.
Santon on the other hand had a regular battle with injuries, but when fit was preferred on the bench by Mourinho in favour of Ivan Cordoba and Javier Zanetti for the full-back positions despite being labelled a young Maldini by national coach Marcello Lippi.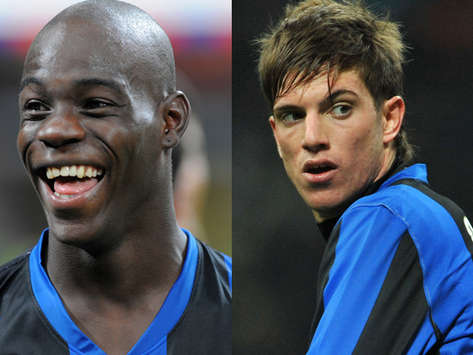 Balotelli and Santon were regulars in Jose's first season in Italy

Players who are now regulars in other teams like Leonardo Bonucci, Marco Andreolli, and Emiliano Viviano were shipped out and expensive acquisitions like Ricardo Quaresma, Sulley Muntari and Amantino Mancini were made. Inter, whose roster had a sizeable number of players over the age of 30, lost out on a chance to provide experience to young players under Mourinho's tutelage.
The former Porto trainer's tumultuous time at Real Madrid was well documented. He had the services of established first teamers who were from the Real Madrid academy like Iker Casillas and Alvaro Arbeloa. Talents like Esteban Granero, who was ready for the first team was sold to other clubs and players like Alvaro Morata and Jose Callejon were benched in favour or internationals like Mesut Ozil, Angel di Maria, Luka Modric, Michael Essien and Sami Khedira in a bid to break Barcelona's hegemony in Spain. Die-hard fans of the club however would point out the way the Los Blancos won five successive Primera Division titles with a core, all of whom were homegrown players.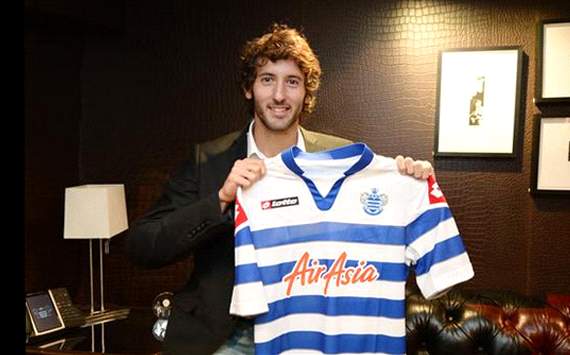 Granero joined QPR for regular football

Emilio Butragueno, Manolo Sanchis, Martin Vazquez, Michel and Miguel Pardeza – were nicknamed La Quinta del Buitre (the Vulture's Cohort), and led the club to one of their most successful periods in recent times.
A glaring example of the coach's reluctance to use academy players was during the Champions League group stage match against Borussia Dortmund in Germany when Essien was asked to play the role of left-back despite having the services of a natural full-back in 22-year old academy product Nacho Fernandez. When he was lambasted for this move, the coach claimed that the academy did not have enough quality to produce players for the senior team.
Mourinho has never been a coach who has built sides for the future. His teams have all been constructed on the aim of achieving short term success. With Chelsea trashing their bid to play the Barcelona way in favour of domestic and European success, Mourinho will no doubt have a free hand in transfers.
Despite making a promise that he was here to stay for the long run, the futures of the academy graduates do not look promising. At a time when the England national teams right from the senior sides are under-performing at the international level, it is vital that the academy kids from the big clubs of the Premier League are given enough playing time to build a larger talent pool as the coaching staff restrict their selections to only within these teams.
With Arsenal, Tottenham, Manchester United and Liverpool fostering young English talent on a regular basis, England cannot hope for much to come from Chelsea's academy now that the 'Happy One' is back.