With the football season coming to an end, Goal looks back at how the big European clubs fared this term. In this edition we take a look at how the Rossoneri performed this year
SPECIAL

By Srinivasan Mohan
| | |
| --- | --- |
| | This Season's Stats |


Serie A: 3rd
Champions League: Round of 16
Coppa Italia: Quarter-finals
Games: 48
Won: 25
Lost: 12
Drawn: 11
Win %: 52.08%
GF: 80
GA: 51
GF ratio: 1.66
GA ratio: 1.06
| | |
| --- | --- |
| | Serie A |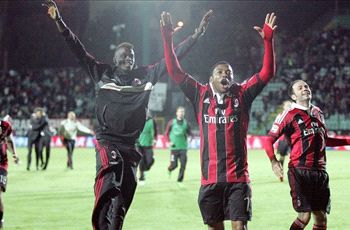 One of Europe's powerhouses was severely weakened over the summer of 2012 by the departure of the veterans of yesteryear. But what probably hit Milan the worst was the departures of Zlatan Ibrahimovic and Thiago Silva to PSG in an attempt to balance the coffers.
With manager Massimiliano Allegri under immense pressure to perform with a squad with players who were anything but the star names we associate with the Diavolo, fans were mentally prepared for a sub-standard campaign
With a disastrous start to the season where they were at one point in the relegation zone, Milan picked up steam towards the end of 2012 and ensured their places in the Champions League by pipping an impressive Fiorentina to third place. It is a testament to Allegri's tactical nous and the club's new approach involving young players which makes the future very promising for the seven-time European champions.
Rating:



| | |
| --- | --- |
| | Coppa Italia |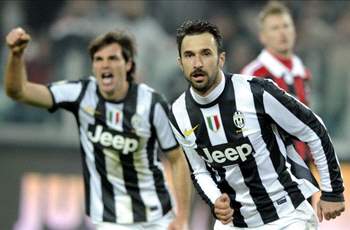 Milan's league form was expected to be carried into Italy's domestic cup competition. When they played their first Coppa Italia match against Reggina in December, the Rossoneri had run into a purple patch which saw them win comprehensively by a 3-0 margin.
Their next opponents would be the reigning champions Juventus against whom Milan were involved in an exciting and equally controversial fixture the previous season.
The Diavolo fought hard but lost out to Antonio Conte's side by a narrow 2-1 margin thanks to goals from Sebastian Giovinco and Mirko Vucinic which saw them crash out of the tournament resulting in Milan not seeing cup glory since the 2002-03 season.
Rating:

| | |
| --- | --- |
| | Champions League |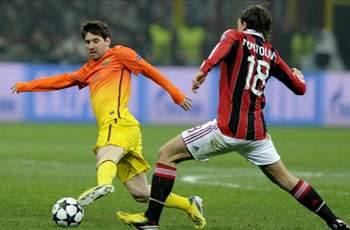 A team that has won this prestigious tournament seven-times huffed and puffed their way into the knockout stages of the competition this year. Milan were fortunate that they were in a group where teams with the exception of Malaga underperformed just enough to see the Rossoneri through to the next round.
No one as much as gave a whisker of a chance for Milan when they were pitted against Barcelona in the Round of 16. What transpired was easily the most memorable match for every Milan fan this season. A tactical masterclass from Allegri saw his team condemn the Spaniards to a 2-0 defeat at the San Siro restricting them to a solitary shot on target.
The return leg was not so rosy however with Lionel Messi unleashing his magical side as the Catalans thumped Milan 4-0 to end their campaign. The Rossoneri did have their chances to change the complexion of the game, but did not take them leaving Barcelona a clear run to the quarter-finals.
Rating:


| | |
| --- | --- |
| | Top 3 Players |
Stephan El-Shaarawy

Ricardo Montolivo

Christian Abbiati

With Ibrahimovic being sold to PSG and Pazzini not convincing fans of his ability, the Pharoah stepped up to the plate and showed his talent. The 20-year old was in sparkling form in the first half of the season even as his efforts went in vain sometimes. At times he single-handedly carried the team over the finishing line and is a key factor in Milan's third place finish this season.
Milan signed Montolivo in a hope of inducing some creativity into a midfield that was very workman like ever since the departure of Andrea Pirlo in the summer of 2011. The former Fiorentina man was one of the more consistent performers for the Rossoneri by holding onto possession and picking out his teammates with some delightful passes. He was given the captain's armband despite the presence of members who were at the club before him.
One of two veterans who was not sold in the firesale of 2012, Abbiati showed why Allegri had so much faith in him by pulling off some spectacular performances for the Diavolo between the sticks. Guarding one of the weakest Milan defences, he led from the front and made some match-saving saves despite his howler against Napoli.
Games: 40
Goals: 18
Assists: 6
Games: 37
Goals: 4
Assists: 3
Games: 35
Goals Conceded: 32
Clean Sheets: 12
| | |
| --- | --- |
| | Top 5 Matches |
1.
2-2 draw away to Napoli on 18 November 2012: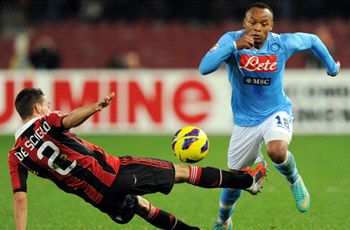 2.
1-0 home win vs Juventus 26 November 2012: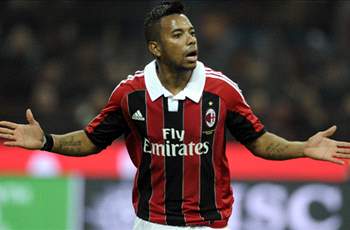 3.
2-0 home win over Barcelona 21 February 2013: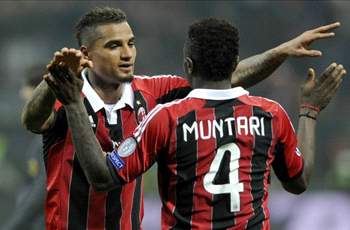 4.
4-2 home win over Catania on 29 April 2013: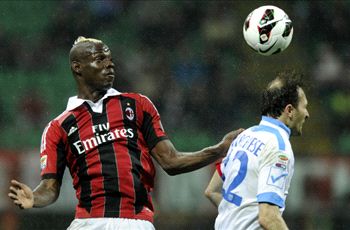 5.
1-2 win away to Siena on May 20 2013
: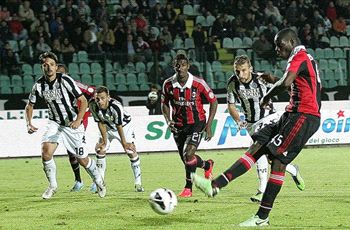 | | |
| --- | --- |
| | Interesting Facts |
If Milan were ranked based on away performances for the 2012-13 season, they would have finished third with a win percentage of 42%.

The Rossoneri have only failed to score on 16% of all the occasions they have taken to the pitch this season.
Mario Balotelli has a remarkable scoring record of 12 goals in 13 appearances for Milan ever since his winter move from Manchester City.

Robinho finished with the top assists in the club charts for Milan with 5 followed by Stephan El-Shaarawy with 4.

| | |
| --- | --- |
| | Fanview |
Tebby Thomas:

"I found Milan's performance commendable this year considering the fact that they had lost so many of their key players. Credit has to be given to the players and the coach Allegri who has done a fine job. I think this team can only get better next season with a few more signings"

How have Milan fared this season? Leave your comments below or discuss with the writer on Twitter @Mohan_Srini.
How do you stay up with football when on the move? With http://m.goal.com –your best source for mobile coverage of the beautiful game.